Mercari is an online marketplace and platform for selling a variety of different items, including electronics, toys, and apparel. It's easy to get started as a seller on Mercari, and the seller fees are competitive with other platforms such as eBay and Poshmark.
With over 20 million monthly active users, there's no shortage of people to sell to. But watch out for the confusing shipping options, and don't plan on selling big-ticket items worth more than $200 since Mercari offers no shipping protection for them.
Let's jump into how Mercari works and what online Mercari reviews say to see whether it's worth it for you to sign up as a seller.
Mercari: Is it worth it?
Pros
Cons

Highly rated on the App Store and Google Play
Protection for sellers and buyers
Competitive seller fees
Plenty of active users

Not suited for big-ticket items
Confusing shipping options
Opportunities to abuse the return policy

Our verdict: Mercari is a legit and thriving online marketplace that's easy to use for both buyers and sellers. It's a good fit for sellers looking for a diverse market to sell just about anything at competitive seller fees. However, one major limitation is the lack of shipping protection for big-ticket items over $200.
What is Mercari?
Mercari is an online marketplace for selling and buying items between individuals. It offers a method to turn old stuff into extra cash, which Mercari capitalizes on with a slogan about making secondhand your first choice.
Mercari was founded in Japan in 2013 by Shintaro Yamada, who remains its CEO. Mercari arrived in the U.S. in 2014 and has become one of the most popular online marketplaces in the country, with over 20 million users. It is headquartered in Palo Alto, California, near San Francisco.
Mercari has an average rating of 3.1 out of 5 stars on Trustpilot but an A rating with the Better Business Bureau (BBB). Negative reviews on Trustpilot are often related to Mercari's poor customer service experiences.
Year founded
2013
Number of users
20 million monthly active users
Features

Buy now, pay later
Mercari Local
Mercari Authenticate
Seller protection
Buyer protection

Fees

Listing fee: $0
Final sale fee: 10%
Payment processing fee: 2.9% plus $0.50 per sale
Mercari Authenticate: $5 to $10
Cancellation fee: 5% of the item price ($25 maximum)

Customer support
How does Mercari work?
Mercari is an online marketplace similar to Amazon, eBay, Poshmark, Etsy, and many other platforms. You can participate as a seller or buyer. As a seller, you list items for other users to buy. As a buyer, you purchase items from other users.
Mercari has a huge range of products you can sell and buy. In fact, you can sell just about any item. This includes clothing, electronics, toys, collectibles, home decor, sports equipment, handbags, tools, and much more.
Mercari for sellers
Selling on Mercari only takes a few minutes. You simply need to set up an account and list an item.
You can sell just about anything you want except for prohibited items, including:
Anything illegal
Medicine
Food
Weapons
Alcohol
Tobacco
Listing an item requires uploading photos and filling out product information. Make sure you upload clear photos of each item you list and write out detailed descriptions to help your items sell.
You also have to choose the delivery method when creating a product listing. This part can be confusing because there are so many options to choose from, including local meetups and different shipping carriers, such as FedEx and the U.S. Postal Service (USPS). It may take you a bit to figure out the best shipping costs and methods for you as a new seller.
Keep in mind that Mercari provides shipping protection of up to $200 for its shipping options. This is why Mercari may not be the best option for expensive items. Imagine sending out a gaming console or something similar that's worth well over $200, and it gets damaged en route. You'd be out of luck for some of the cost if you relied on Mercari shipping protection.
Another potential drawback of selling on Mercari is that the return policy can be abused. This is an unfortunate and common occurrence for many online marketplaces.
Potential policy abuse
People who buy items you list may abuse the return policy by simply stating the item isn't as described, even if it's just a case of buyer's remorse.
Once you sell an item, Mercari allows you to receive your money via:
Direct deposit to a bank account
Instant Pay to a debit card
Mercari for buyers
It's straightforward to set up an account and buy items on Mercari. You can freely browse the marketplace, save items, and chat with sellers. When you're ready to make a purchase, you need to add a payment method.
Note that sellers have three business days to ship an item after it's purchased. You can request a refund if the item isn't as described, damaged, or never shipped. But you have to request a refund within three days of confirmed delivery. And make sure you don't rate the seller until you're happy with your purchase since taking this action will mark your order complete.
Potential policy abuse
Sellers can abuse the return policy by sending an item that doesn't quite match the description and hoping the buyer isn't quick enough to submit the return.
Mercari accepts these payment methods:
All major credit cards
PayPal
Apple Pay
Mercari credit
Mercari balance
Who can use Mercari?
Mercari is available to U.S. residents who are 18 or older in all states except Alabama and Nebraska, where the minimum age is 19, and Mississippi, where the minimum age is 21.
Mercari can be a good fit for dedicated sellers who want an easy-to-use platform to list their items. It also makes sense if you simply want to make extra money selling your secondhand stuff because it's free to sign up and has a large user base.
Note
The highly rated Mercari app is available on the App Store for iOS devices and Google Play for Android devices. This can make it easy for you to buy and sell with Mercari from anywhere.
On the other hand, Mercari may not make sense for people who sell expensive items because its shipping protection only covers items up to $200.
The platform generates a Form 1099-K for any seller who meets the threshold requirements for taxes in a calendar year. This means that making over $600 in sales from Mercari in a year produces a Form 1099-K to include with your tax filing.
How much can you earn with Mercari?
The sky is often the limit for how much money you can make on online marketplaces. However, that doesn't mean these platforms work well for everyone. It can take dedication and motivation to find items that typically sell on Mercari and for your listings to have more visibility than your competitors.
That being said, some sellers claim they made tens of thousands of dollars on Mercari. Let's break down some math to show you what it takes to make $20,000 on Mercari as a reseller.
Say you have a product that regularly sells for $50 that you can buy in bulk for $25 per item. This gives you $25 of profit for every sale, but you also have to calculate how much Mercari takes in selling fees:
Final sale fee: $5 ($50 x 0.10 = $5)
Payment processing fee: $1.95 ($50 x 0.029 + $0.50 = $1.95)
So take $6.95 off, and you're left with $18.05 in profit. Still not a bad return. This means you need to sell about 1,108 items at this price to make $20,000.
Keep in mind
Your profit is further reduced if you pay for shipping labels.
While there are several factors to consider when selling on Mercari, that's generally how most online marketplaces work. You can make a bit of extra money on the platform with little effort or put in more effort to turn this side hustle into a serious business.
How do you get paid on Mercari?
Mercari offers payouts via two methods:
Direct deposit to a bank account: Mercari offers free payouts of $10 or more to a linked bank account. Any payout under $10 requires a $2 processing fee. It can take up to five business days for an ACH direct deposit to process.
Instant Pay to a debit card: Mercari offers this option, which typically takes a few minutes. You have to pay a $2 fee for each Instant Pay request, and you can only cash out up to $500 via Instant Pay per month.
Maximizing your earnings with Mercari
Learning how to make money with a side hustle can be difficult, so here are a few tips for maximizing your earnings with Mercari:
Price items competitively: You may overprice your items to make more profit, but keep in mind that overpriced items likely won't sell because buyers will simply go for better prices. Check similar items' prices to ensure you're using competitive price ranges for your listings.
Boost your profile: You may earn buyers' trust by ensuring your profile is updated and verified.
Take good pictures: Most people aren't going to buy something that doesn't have clear pictures. You don't need professional shots, but clear pictures that show the necessary details are essential.
Ship quickly: You have three days to ship out an item, but you can earn a seller badge by consistently shipping items in the first 24 hours.
Be responsive: You can earn a seller badge for responding to messages in 12 hours or less.
Be courteous: You may receive good reviews by giving buyers a good experience. Remember that good reviews typically equate to an easier time attracting potential buyers.
Find the right items to sell: You can try out different items to see what typically sells. Focus on the items that sell quickly or more often.
Managing your Mercari-related expenses
Getting your reselling business going will require purchasing items to resell and more. Here's an excellent business credit card we recommend:
Ink Business Unlimited® Credit Card
This card offers unlimited 1.5% cash back on every purchase, so you're rewarded for every purchase. Its $0 annual fee makes it an affordable option, and its welcome offer allows you to earn $900 bonus cash back after you spend $6,000 on purchases in the first 3 months from account opening.
Another unique feature of this card is that it has a 0% intro APR for 12 months on purchases (then 18.49% - 24.49% Variable). Businesses and side hustles can be expensive to get up and running, and the intro APR can help you get started on the right foot (and you could earn the welcome offer for an extra boost).
Apply now for the Ink Business Unlimited® Credit Card
Find out more in our full Ink Business Unlimited credit card review.
How to sign up for Mercari
Follow these steps to sign up for Mercari:
1. Open www.Mercari.com and select the sign-up option.
2. Use your Facebook account to sign up, or enter your email address and create a username and password.
3. Verify your phone number to continue the account creation process.
4. Be sure to verify your email address through the email Mercari sends you.
5. Start listing items to sell by choosing to list an item from the Mercari homepage.
How to improve your Mercari profile
Creating a Mercari profile enables you to list items to sell, but by enhancing your profile, you may sell more items and earn more money. Buyers can see multiple things about your profile if you list an item for sale on Mercari. For example:
You can see several pieces of information, including:
Name (blurred out in our example)
Profile picture with a verified checkmark
Star review rating
Number of reviews
Number of sales
Number of followers and people they're following
About section
Seller Badges
As a new seller, you won't have any reviews, sales, or a star rating. But you can still go through the verification steps to show buyers that you aren't running a scam and can be trusted.
How to earn reviews
Any platform where people sell and buy items requires a bit of a customer-service mindset. This means doing whatever you can (within reason) to ensure buyers have good experiences.
This may include:
Posting clear and helpful photos of your items
Shipping items quickly
Being kind and courteous in any interactions
Positive reviews are often a sign to buyers that you aren't a scammer and can be trusted. These reviews can be essential for selling more items and selling them quickly. That's why it is important that you do your best to work with a buyer to resolve any issue with an order.
Unfortunately, not every buyer will leave a review. But if someone leaves a review, the chances are higher that you'll receive a good review when you do your best to provide a good buying experience.
How to earn Seller Badges
Seller badges are provided by Mercari to sellers when they comply with certain guidelines. Here are the available seller badges:
Member since 20XX: Automatically receive this badge when you create a Mercari account. The year displayed is the year you created your account.
Quick shipper: Ship items within 24 hours of an order. This time frame doesn't include weekends or holidays and is based on the time a carrier scans your item for tracking.
Reliable: Avoid order cancellations. A cancellation is when someone purchases one of your items, but then you cancel the order.
Fast responder: Answer chats from buyers in an average of 12 hours or less.
Mercari FAQs
Is it safe to buy from Mercari?
Yes, it's safe to buy from the Mercari marketplace. Mercari has helpful guidelines in place to protect both buyers and sellers. You can request a full refund within three days of purchasing an item if the item you receive doesn't match the listing's description. Sellers will not receive payment until an item is delivered and confirmed by the buyer.
Is Mercari or Poshmark better?
Mercari is a better option for buying and selling a wide variety of items. This includes apparel, bags, tools, electronics, pet supplies, sports equipment, and much more. Poshmark is more focused on apparel, jewelry, accessories, and beauty products. However, you can use both marketplaces to sell specific items to different audiences.
How much are Mercari's fees?
Mercari charges these seller fees:
Listing fee: $0
Final sale fee: 10% of the item price
Payment processing fee: 2.9% of the item price plus $0.50 per sale
Instant Pay: $2
Shipping fees can be paid by buyers or sellers on Mercari and vary depending on item weight and the shipping service used.
Other side hustles to consider
If Mercari doesn't seem like the right fit for you, check out our list of the best side hustles and consider these recommendations:
If you like shopping, consider becoming an Instacart shopper. You get to set your own schedule, and you'll be paid for grocery shopping for other people. You have the option to both shop and deliver groceries, or you can simply prepare orders at one store without delivering anything.
Learn more in our Instacart ultimate guide.
If you love pets, it doesn't get better than getting paid to play with pets in your free time. Rover offers opportunities to earn money for checking on pets at owners' homes, taking care of pets during the day, dog walking, and boarding cats or dogs overnight.
See how to earn money with Rover.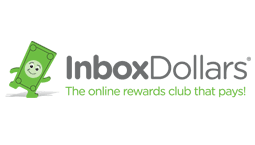 Inbox Dollars Benefits
Get a $5 bonus when you register with your email
You could earn money by taking surveys or making online searches
Over $80 million paid to members so far - how much can you earn?