Side hustles can be a great option to use a hobby you love to make money or try something new to boost your bank account.
One side hustle you might not have considered before is picking up a metal detector to make money on what you can find.
Check out 11 ways you can make easy money with a metal detector, whether you're a weekend detector or retired and want a hobby that can occupy your time and make you money.
Earn money online by taking surveys
$55,000 might sound crazy … but with a company called Survey Junkie, it's possible to get your share of it every day by taking their simple surveys.
While it might sound strange, these "market research" surveys are a known way to make extra cash online. Of course, they won't make you rich … but if you have some extra free time, the money you earn could be enough to cover gas, groceries, coffee, and more!
Follow these simple steps to get your share of $55,000:
Take surveys.
Repeat daily and get paid!
Sign up here and share your opinion on these companies with simple surveys. Survey Junkie has paid out over $76 million to date.
P.S.: You can cash out with as little as $5 through PayPal or bank transfer, or transfer to gift cards from a number of stores.
SPONSORED
Hunt for coins
Coin collecting is an exciting hobby, with plenty of people willing to shell out some cash for interesting coins.
It's a good idea to look for coins in public places like beaches and parks, which may be great for finding treasures. 
Consider searching out-of-the-way areas other metal detector enthusiasts may not have scoured to try and boost your bank account with some nice finds.
Hunt for gold
Another great option is hunting for gold, which you can sell for its weight, depending on what you find.
Some areas historically have gold in them, so you may want to focus on those spots. However, you may need a different detector that can focus specifically on gold, as other detectors may not do such a good job detecting the precious metal.
Offer your services
Many people have lost a wedding ring while playing with the kids in the backyard or dropped an earring while hanging out at the beach and not noticing it was gone until later.
If you live near a well-traveled area, it could be a good idea to advertise your services and find others' treasures for them for a small fee. You can make a little cash while also making someone happy by reuniting them with an item.
Stop overpaying when you shop online
Shopping online has its perks. It's super convenient, but it can be time consuming to find the best deals. Instead of hunting for coupon codes (that don't always work!) and opening tons of browser tabs comparing prices, you can try Capital One Shopping.
Capital One Shopping makes saving money effortless. Just add the browser extension and when you check out, it'll scour the internet for coupon codes to help you save cash. And before you check out at 25+ major retailers, Capital One Shopping will notify you with a friendly pop-up if the item you're buying is available cheaper somewhere else.
Capital One Shopping is free to use and won't show you ads. Add it today and stop overpaying!1
Hunt for relics
Plenty of locations throughout the United States may have metal relics you can dig up and sell.
You may live near Civil War or Revolutionary War battlefields. Perhaps you may live out west near abandoned towns or other historic locations.
So enjoy your metal detector hobby while also finding some unique historical relics that are hiding underground.
Write about your finds
Perhaps you want to search for treasure so you can keep it, or maybe the best thing you like about the hobby is the process.
You can earn money with a blog or newsletter that allows you to tell others about what you've learned through the process or what you discovered about specific things you've found. Many potential readers would love to know more about what's out there.
Make videos
Another way you can monetize content is to make videos about your side hustle to teach others about it.
You can make short videos about the items you've found, including their history or what you plan to do with them.
You may also be able to generate interest in specific items as a form of advertising for your services or to sell the things you've found to make a profit.
Hunt for jewelry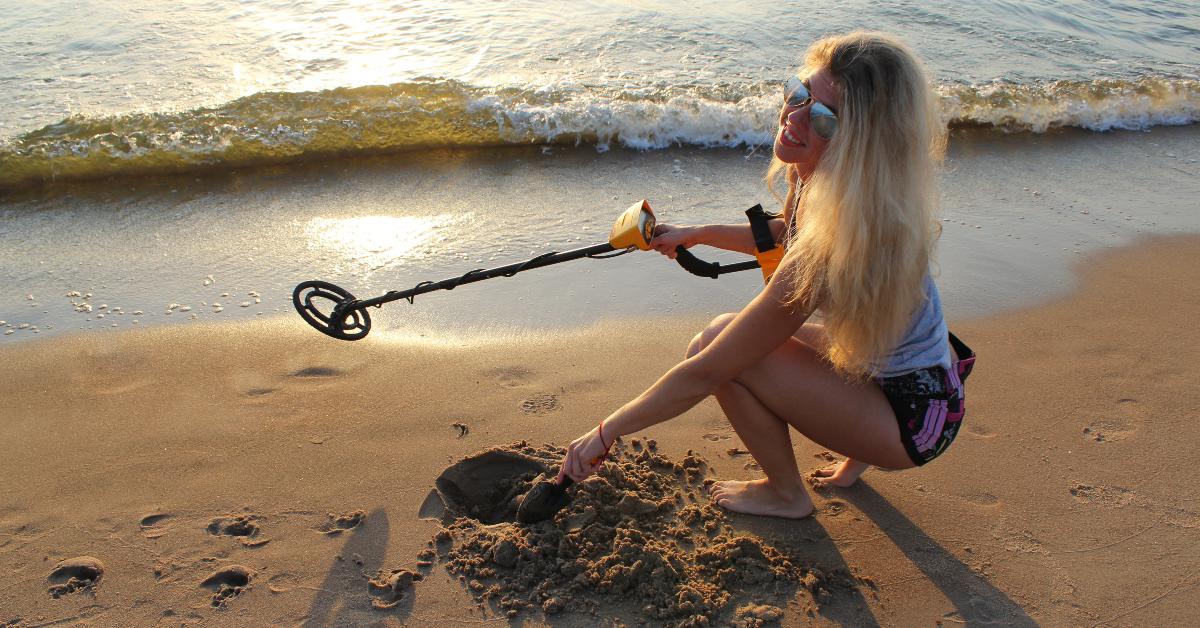 Finding jewelry can be a lucrative option for your metal detector, or you can help others find jewelry they may have lost in exchange for a reward.
Like coins, the best place to look for jewelry is in public spaces like beaches, parks, trails, and other well-traveled spots where it's impossible to lose a ring, earring, or necklace along a path or in the sand.
Educate others
Perhaps you just see metal detecting as a hobby, and you don't want to try and monetize your actual finds.
Instead, think about other people who may be interested in the hobby and find ways to teach them more about it.
You could make a class and charge people to teach them more about it. You could also do reviews of certain metal-detecting products that generate advertising revenue.
Work for museum
You may enjoy going to a nearby museum to look at different objects or relics that have been found in the area.
Ask them where they got the objects from and if they pay for acquisitions from the area. You may be able to get a contract with the museum to search for items, or you can bring different pieces that it could decide to pay you for, depending on its needs.
Resolve $10,000 or more of your debt
Credit card debt is suffocating. It constantly weighs on your mind and controls every choice you make. You can end up emotionally and even physically drained from it. And even though you make regular payments, it feels like you can never make any progress because of the interest.
National Debt Relief could help you resolve your credit card debt with an affordable plan that works for you. Just tell them your situation, then find out your debt relief options.
How to get National Debt Relief to help you resolve your debt: Sign up for a free debt assessment here. (Do not skip this step!) By signing up for a free assessment, National Debt Relief can assist you in settling your debt, but only if you schedule the assessment.
Offer repair and maintenance
Some metal detector enthusiasts may not be as excited about what they find compared to how they find it. Metal detectors can be cool devices, but like anything else, they can break or need maintenance.
If you've become comfortable with repairing and maintaining your equipment, you may be able to offer similar services to other enthusiasts.
Check with metal detector groups and publications to see what it takes to advertise your services and help others who enjoy the hobby.
Explore shipwrecks
Shipwrecks can be a great place to find hidden treasures with a metal detector.
You'll need additional equipment, such as a metal detector that can work in water, as well as underwater equipment and training.
But it can be a fun choice if you want to combine your scuba or snorkeling hobby with your love for metal detecting (and make some extra cash).
Bottom line
Hobbies can be great side hustles if you're struggling financially or just want to make a little extra cash after you retire.
It's a good idea to compare the costs and characteristics of different metal detectors to figure out which one you think will be best for your work while also being affordable.
You should also research different places to sell what you find or get an expert who can help you make sure you get the best prices.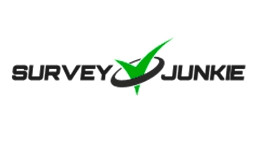 SurveyJunkie Benefits
Over $55,000 paid to members daily
Earn up to $130 a month taking 4 or more surveys daily
$76 million paid out to date
20M+ lifetime members and BBB accreditation