Your job interview doesn't end with the final question.
What you do after the interview might not be as important as how you handled the face-to-face meeting, but it can still have a major impact on whether you land the job.
So, if you want a new job that helps you move beyond living paycheck to paycheck, steer clear of these 10 common post-interview mistakes.
Forgetting to send a thank-you note
Whether or not you ultimately get the job you interviewed for, it's common courtesy to send a thank-you note to the person who interviewed you.
Besides thanking the person who interviewed you for their time and consideration, mention something exciting that stood out to you from the interview. Also, include an open invitation to approach you with follow-up questions.
Don't forget to proofread your email before hitting send. A thank-you note with a typo is better than no note at all, but it might mean your email doesn't leave the positive impression you were hoping for.
Spamming the hiring manager with requests for updates
Using the thank-you note to mention how much you enjoyed the interview is acceptable. On the other hand, resist the urge to nag the hiring manager for more information.
Don't go overboard: Follow up with your interviewer, recruiter, or hiring manager if you haven't heard back from them within the period the company gave you.
Failing to connect with a company on social media
If you didn't connect with a company on LinkedIn, Facebook, Instagram, or Twitter before your interview, do so after the fact. Making a social media connection shows the company you want to stay in touch with and are genuinely interested in its mission.
In addition, most companies post their open positions on social media. If you don't get the job this time, a timely social media alert ensures you'll be ready to reapply the second something is available.
Not reviewing your interview performance
Even if you get the job you just applied for, the odds are good this isn't the last job interview you'll ever have.
Each interview is an excellent learning opportunity. So, once you wrap up an interview, consider writing a list of things you feel went well and things you wish you had done differently.
Review your conclusions and practice what you'll do differently before your next interview rolls around.
Obsessing about what you could have done differently
While evaluating your most recent interview can give you helpful insights, obsessing or worrying about an interview that already happened is anything but productive.
You can't change the past, but you can learn from it. As much as possible, focus on learning from the experience, not dwelling on your mistakes.
Not responding if you're turned down for a job
Instead of ghosting a company after they email you a rejection notice, write back to thank the interviewer or hiring manager again for their time.
Handling rejection with grace and professionalism sets you apart from the crowd. So, don't be afraid to state that you appreciated the chance to interview and learn more about the company.
You can also emphasize that you'll be following the company on social media to apply for other job opportunities with the company that could be a better fit for you.
Pro tip: If you have trouble landing a new job and need income fast, consider taking a part-time job or finding another way to generate more income until you get a better full-time job.
Shying away from seeking feedback
Doing a self-review after each interview can go a long way toward refining your interview skills. However, there's no substitute for honest, straightforward feedback from the interviewer.
If you don't get the job, you can always politely follow up with the interviewer to ask if they have any recommendations for improvement. You might just get a form email back or receive helpful feedback that helps you nail your next interview.
Posting publicly about your experience
It's wise to follow the company you interviewed with quietly or to connect on LinkedIn with the hiring manager. However, resist the urge to post about your interview on social media publicly.
You'll feel awkward if you don't get the job after tagging the manager or company in a post about how much you appreciated the interview.
Quitting your current job after a good interview
Don't quit your current job even if you clicked with your interviewer, and feel confident you'll be extended a job offer.
After all, you don't know how many people are interviewing for the same position, their qualifications, and whether they're a better fit for a role than you are.
It's possible that your good interview was the prelude to someone else's even better interview. So, don't assume you're a shoo-in for a role based on how you feel at the end of the meeting.
Calling off your job search after a bad interview
Knowing you flubbed an interview and failing to land a job is a downer. But don't let a subpar performance keep you down forever.
Instead of seeing your most recent interview as a failure, consider it another chance to hone your interviewing skills.
With every interview, you're moving one step closer to the job of your dreams. The only way to guarantee you'll never land a better job than your current one is to stop trying.
Bottom line
The interview is just one part of the formula when it comes to impressing a hiring manager and scoring a new job.
Everything that comes before and after the interview — from writing a compelling resume to sending a thank-you note — is essential to setting yourself apart as a candidate and making it clear you're a good fit for the role.
So try to avoid the mistakes on this list so you can get the job of your dreams that pays you a salary big enough to boost your bank account.

Join AARP and Double Your Number of Interviews Within 60 Days
Learn More
Earn Great Pay Working From Home
Free 3-class intro teaches you how to launch a bookkeeping business
Access the training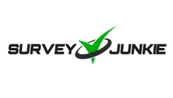 Learn More