Today, most financial transactions happen online or through an app. But once in a while, companies require paper checks as a payment method. Instead of a personal check, you may be asked to provide a money order or cashier's check.
Not sure how either of these payments works? Here's what you need to know about cashier's checks and money orders and when you might need to use them.
Money order vs. cashier's check
Money order
Cashier's check
Cost

$3 or less at retailers and USPS
$5 at financial institutions

$8 to $15
Limit

Up to $1,000 per money order; purchases of $3,000 or more in one day may require ID

Limits vary by issuer
Time to clear
Typically the next business day after deposit
Typically the next business day after deposit
Best for …
Smaller payments to merchants, sellers, or service providers
Larger purchases or loan down payments
What is a money order?
A money order is its own separate payment method you can get without a checking or savings account. You give the merchant cash upfront, and they give you a money order for that full amount.
This makes it different from a personal check that's connected to your checking account and backed by your account balance.
Since a money order is a guaranteed form of payment, sometimes a company or service provider will require money orders from customers. Using money orders can also be safer since the recipient can't get access to your checking account number.
Money orders don't expire, but in some cases, a fee will be deducted from the amount if it's not deposited within one to three years.
The one major limitation with a money order is that the amount you can get is usually limited to $1,000, so you may have to get multiple money orders if you need them for a large amount.
If you request over $3,000 in money orders in one day, you may also need to fill out a form and show a government-issued photo ID.
What is a cashier's check?
Also known as an "official check," a cashier's check is a check guaranteed by an issuing bank or credit union. When you request a cashier's check, the bank takes money from your account immediately (rather than when the check is cashed). When the check recipient cashes the check, money is drawn from the bank's funds and not your own.
A cashier's check backed by the bank is as good as cash, which is why sellers and lenders may ask for a cashier's check for big purchases or loan down payments. Most banks also charge a fee of around $8 to $15 for cashier's checks.
Like money orders, using a cashier's check can be safer than offering someone a personal check because your account information isn't printed on the check. Cashier's checks can also be used for large payments as long as you have the funds in your bank account to cover it.
For example, as of July 26, 2022, the online check writing limit for cashier's checks at Capital One was $250,000 per check and $500,000 per day. The best banks will clearly outline fees and state the maximum amount you can send using a cashier's check.
Warning
A money order essentially acts like a cash payment. If someone cashes your money order and doesn't give you what you ordered, you can't cancel it and get your money back.
When to use a money order
Here are scenarios where you might consider using a money order:
Paying monthly rent.
Paying service providers like utility companies.
Making other payments that normally require a checking account.
When to use a cashier's check
Here are scenarios where you might want to use a cashier's check vs. money order:
Paying the security deposit and first and last month's rent on an apartment.
Paying a down payment for a car or house.
Making a large purchase or paying a large bill.
How to get a money order
Post offices, grocery stores, convenience stores, and other retailers like Walmart and Western Union typically sell money orders you can buy with cash or a debit card.
After requesting a money order, the cashier will give you a money order form to fill out, which typically asks for this information:
The name of who you're paying (payee).
Your name.
Your address.
Your signature.
Each money order comes with a receipt and tracking number. Be sure to keep this receipt because you can use it to track the payment. If the money order never gets cashed, you may be able to use that tracking number to get a refund.
Tip
Some retailers may let you buy money orders with credit cards. These transactions could result in pricey cash advance fees and cash advance APR, however, so it's best to use cash.
How to get a cashier's check
You can request cashier's checks at banks and credit unions in the branch or online. You'll need to have enough cash in hand, or money in your bank account, to write the check for the desired dollar amount. To process the check, you will need to provide the following information:
The amount of the check you need.
The name of who you're paying (payee).
The payee's address (if requesting the check online and sending it by mail).
Tip
Your bank will also give you a receipt for your cashier's check. However, if you lose a cashier's check, it could take between 90 and 180 days from the time you reported the check lost to get your money back.
Money order and cashier's check scams
Some scammers accept only money orders or cashier's checks for products they sell online. However, once you send them your payment, you'll never actually receive what you ordered or you might get something different than expected. Once your money is gone, there's a good chance you won't see it again.
Another scam is sending counterfeit money orders. The U.S. Postal Service (USPS) outlines several security features of a legit money order to look out for if you receive one from someone.
For example, real USPS money orders should have a repeated Ben Franklin watermark and another line with the acronym "USPS" repeated. You can learn more about how to verify USPS money orders on the mail services' website.
Here is what an official money order from the USPS looks like:
Alternative payment methods
Aside from money orders and cashier's checks, there are other payment options you could consider when paying friends or merchants:
Certified check
ACH transfer
Wire transfer
Payment app
Cost
$5 to $15
Typically free
$20 to $30
Typically free or around 1.5% for instant transfers
Limit
Limits vary by issuer
Can range from $2,000 to $25,000 per month
Typically $100,000 per day
Typically $250-$300 per week
Time to clear
Typically one business day after the deposit
2-3 business days

Domestic: 24 hours
International: 1-2 business days

1-3 business days or instant for a fee
Best for …
Larger purchases or mortgage down payments
Payroll or tax refund direct deposits
Moving money quickly between accounts
Sending money between family and friends
Certified checks
Also called a bank check, a certified check is a check that you can get from your bank or credit union and works like a personal check. However, there's an added guarantee because the bank "certifies" that you have enough money to pay the check in your bank account.
The fee for certified checks depends on your financial institution, but getting a certified check may be cheaper than getting a cashier's check from your bank. Just keep in mind that the bank could lock funds to pay the check in your account until the check is cashed.
ACH transfer
An Automated Clearing House (ACH) payment is an electronic transfer from one account to the next and is the method typically used for direct deposits and bill payments.
If someone needs to pay you, they can set up an ACH transfer using your bank account and routing number. When you want to pay a bill, you can also input your account and routing numbers into the service provider's payment system to authorize an ACH payment.
The drawback of ACH transfers is safety. Filling out an ACH form with an employer or payee gives them your personal information. But the advantages of ACH transfers are that it's a free way to send money. It's also a convenient way to pay bills and receive payments from people you work for.
Wire transfer
Wire transfers are electronic payments you can make domestically or internationally and usually come with a fee. The fee can be high depending on how quickly you want the money to get to the destination and where you're sending money.
For example, a domestic outgoing wire could cost $30 and an international wire could cost up to $50.
You can initiate a wire transfer through your bank account, or you could use another service like Wise. Once sent, wire transfers may be hard to cancel, so you should be sure to double and triple check the recipient's information.
Some key differences between ACH vs. wire transfers are that ACH transfers are generally for domestic transfers and may take a few days to process. Wire transfers can happen internationally and on the same day.
Payment apps
Payment apps let you send payments to friends and merchants, usually for free. While some payment apps were first marketed solely as ways to send money to peers, many have expanded to offer business services so you can securely pay companies through your account.
If you're a merchant using a payment app for selling, you could also be charged merchant fees for transactions.
Venmo and Cash App are two popular payment apps with some of the same capabilities. With each app, you can use debit cards and credit cards to send money. And if you want to send an instant transfer, there's a fee of up to 1.75%.
Learn more about Cash App vs. Venmo.
FAQs
Is a money order or cashier's check cheaper?
Money orders purchased at retailers are typically cheaper than cashier's checks that you can get at the bank. A money order could cost a few dollars for each one, while cashier's checks generally cost around $8 to $15 from your ban.
Why would someone use a money order instead of a check?
If you're sending money to someone you don't know and you want to protect the personal information that shows up on a personal check, sending a money order could be a better alternative.
In some cases, cashier's checks or money orders may be a preferred method of payment for companies, but it's important only to send these payments to businesses you trust.
What is the maximum amount for a money order?
Typically, the maximum amount you can make a money order for is $1,000, but you could get multiple money orders if you need to send more than $1,000. Sending more than $3,000 in money orders at once could involve an ID verification process, however.
Cashier's checks also have a larger limit, so that could be another option if you want to send a large sum.
Bottom line
A money order or cashier's check could be a more secure way to make payments to merchants and service providers. But these are payment methods that come with fees and other limitations to consider.
For example, you could request a stop payment for a personal check, but money orders and cashier's checks are like cash and can be harder to reverse once they're sent.
If you need a money order or cashier's check, look at the websites of your bank and local merchants to compare the cost. If you're in the market for a new bank account to handle checks and other transactions, check our review of the best checking accounts.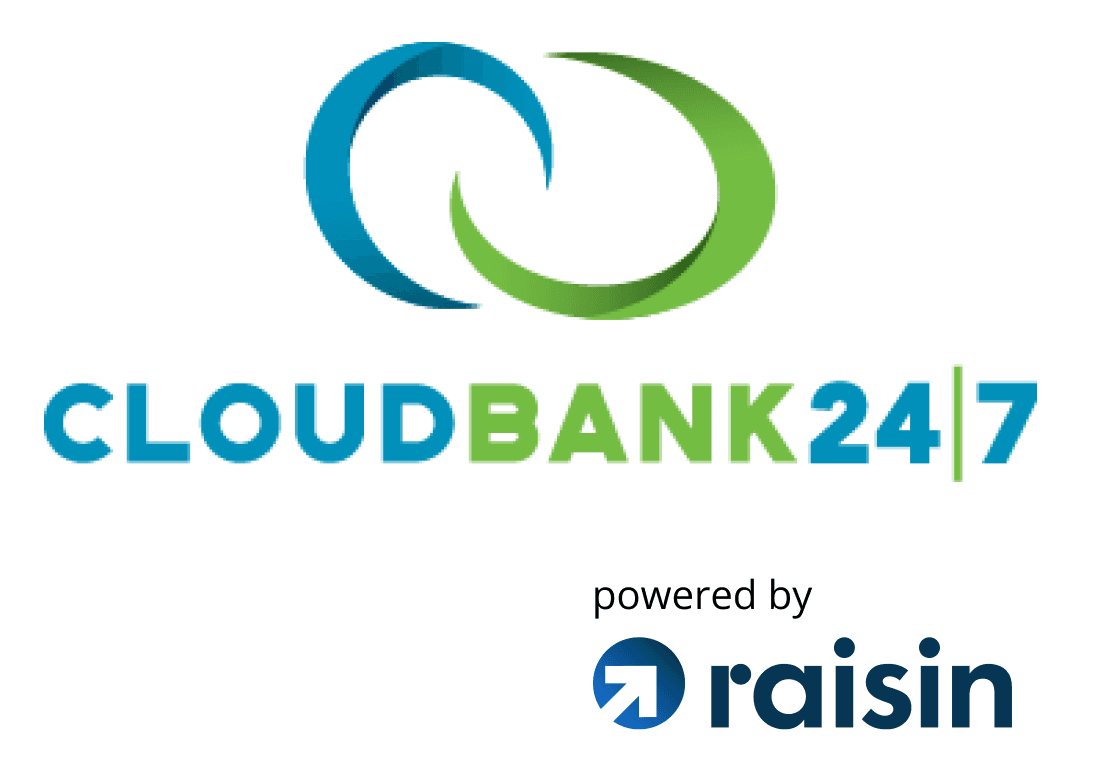 CloudBank 24/7 High Yield Savings Account Benefits
Incredible 5.26% APY1 to boost your savings
Interest is compounded daily and posted to your account monthly
Enjoy 24/7 online access to your account and funds
FDIC insured through Third Coast Bank SSB, no fees, $1 minimum deposit