Using checks to make payments isn't as common these days because there are often faster, more convenient options to choose from. But in some situations, you may still need to use a check.
Personal checks are the first and most convenient way to pay using a check, but they're not as secure as other options. Cashier's checks are often safer and better for making large purchases, such as buying a car or making real estate transactions.
Here's how to get a cashier's check along with other alternatives you can use.
What is a cashier's check?
A cashier's check is a type of check offered by banks and credit unions, typically for a fee of around $10 to $15. However, some of the best banks will waive the fee if you have a certain type of checking account with them.
Advantages of cashier's checks
Cashier's checks differ from personal checks in that they are guaranteed by a credit union or bank. For that reason, they are sometimes called bank checks or official checks. Because personal checks are based on the money being available in an individual's bank account, they are generally considered less secure. A personal check could be returned due to insufficient funds, you have to pay the full amount of a cashier's check upfront.
Cashier's checks also typically offer security features that generally aren't found on a personal check. This could include a unique watermark that would likely be hard to duplicate, as well as signatures from employees at the bank or credit union. Some people prefer to use cashier's checks because they are printed with the information of their financial institution in place of their personal information.
Due to the added security features, cashier's checks are often used to make large payments and avoid check scams. Using a cashier's check is sometimes required or recommended for certain transactions because of the security it provides. These include anti-fraud measures and the backing of a financial institution.
When to use a cashier's check
You might consider using a cashier's check for these types of transactions:
Making a down payment on a house
Paying closing costs on a house
Buying a car, boat, motorcycle, or ATV
Alternatives to cashier's checks
Cashier's checks might be the right payment option in certain situations, but they don't make sense for every type of transaction. Here are some alternative forms of payments ‌to consider.
Certified checks
Certified checks are similar to cashier's checks in that you typically use them for large purchases that require more security than a personal check provides. The additional security provided by a certified check could include a stamp or mark from the financial institution that verifies your signature and that you have enough money in your account to cover the check.
Certified checks are typically more secure for the recipient than personal checks because of this verification process. Compared with a cashier's check, however, a certified check might not have a secure watermark or bank employee signatures. Certified checks are also drawn against the funds in your account and are not paid for upfront like a cashier's check.
Getting a certified check is as simple as going to your bank or credit union and asking for one. You might have to pay a fee (typically around $15) and you will need to show some identification. However, some banks offer certified checks for free with a new checking account. Here's a quick guide on how to write a check in case you need to brush up on your personal finance skills.
Money order
Money orders are another way to transfer money between parties and can be purchased at other locations besides your bank or credit union. Although personal checks can bounce if you don't have sufficient funds in your account, you have to pay for a money order in advance with cash, a debit card, or credit card.
Money orders have been subject to fraud with some individuals receiving fake money orders. Because of this and the fact that they can be backed by a store instead of a bank, some people won't accept money orders as a form of payment.
Fees for money orders are generally lower than fees for cashier's checks or certified checks, ranging between $1 and $5. You can buy money orders from post offices, banks, credit unions, grocery stores, and check-cashing stores. Each location is likely to charge different fees, and the limit for a money order is typically $1,000.
You might use a money order in these situations:
You don't have another way to send money to someone
You don't want to send a check with your printed personal information
You're not comfortable carrying that much cash
A vendor requires payment with a money order
Wire transfer
A wire transfer is a method of electronically transferring funds between banks. This could involve sending money domestically or internationally. International wire transfers are sometimes called "remittance transfers."
When you wire money, no physical check is exchanged. This could be important if you want to avoid having cash or a check stolen. In most cases, wire transfers can often be processed quickly and are used to transfer large amounts of money.
However, there's often a cost for getting this speed and convenience. It's not uncommon for wire transfers to cost upwards of $20 to $30 or more. An international wire transfer is likely to cost more but can be a more convenient way to exchange funds for foreign currency.
To send a wire transfer, you will need to visit a local branch of your financial institution or initiate a transfer online. Certain non-bank money transfer services might also be able to wire money to a payee.
You'll need the following information to make a wire transfer:
Your recipient's name and address
The name of your recipient's bank
Your recipient's bank account number and routing number
SWIFT or BIC code for your recipient's bank (for international transfers)
A valid U.S. mobile phone number
Payment apps
Payment apps are commonly used to make payments to friends, family, and acquaintances. This could include paying your portion of dinner, paying rent, or sending money as a gift. These types of apps work on most smartphones and handle only electronic payments.
Popular payment apps include Cash App, Venmo, PayPal, Zelle, and others. They're often free to download and use, though you might have fees on some apps if you use a credit card as a payment method.
Most payment apps require you to link a bank account or debit card as your source of funds. Payments between apps are often instantaneous, but transferring a balance from your app account to your bank account could take a few business days. Some apps offer instant bank transfers for a fee.
For two of the most popular financial payment apps, check out our comparison of Cash App vs. Venmo.
How to get a cashier's check
The process of getting a cashier's check is typically similar among financial institutions. Here's how to get started:
Visit your bank or credit union in person and let them know you want a cashier's check. Call ahead or check online first to make sure they offer cashier's checks. Some banks will also let you order cashier's checks online.
Pay any required fees for the cashier's check along with the full amount of the check upfront. You can typically make this payment with funds from one of your accounts at the bank or with cash.
Provide the required information to your financial institution. This often includes identification for you as well as information about the recipient of the check. Make sure you know the name of the recipient, as you will need to include it on the check.
Get a receipt for the transaction once your check is printed and filled out, including signatures from employees if needed. A receipt could be helpful for tracking purposes or if the check is lost and you need evidence of the transaction.
FAQs
How much does a cashier's check cost?
It depends on the financial institution, but it's not uncommon for a cashier's check to cost between $10 to $15. This fee may vary depending on whether you buy the cashier's check online or in a bank branch. In some cases, a bank or credit union might waive the fee for cashier's checks if you hold a specific type of account with them.
Do cashier's checks clear immediately?
It's possible that a cashier's check could clear more quickly than other types of checks, but it depends on the bank or credit union. Some financial institutions have policies in place regarding large deposits that could delay the check clearing for a few business days. In general, you can expect funds from a cashier's check to be available the same or next business day.
What happens if I lose a cashier's check?
If you purchase a cashier's check and then lose it, your bank or credit union may require you to obtain an indemnity bond if you want another cashier's check. This acts as an insurance policy for the bank so it doesn't have to pay for two cashier's checks if you find the original one.
Bottom line
Cashier's checks aren't typically used on a daily basis and are often reserved for making large purchases. But because they offer security features and are backed by banks and credit unions, they are a preferred payment option in some situations.
Most checking accounts offer cashier's checks and the other payment options mentioned above, but for different fees. If you're not happy with what your bank offers, check out our list of the best checking accounts to find one that offers the services you need.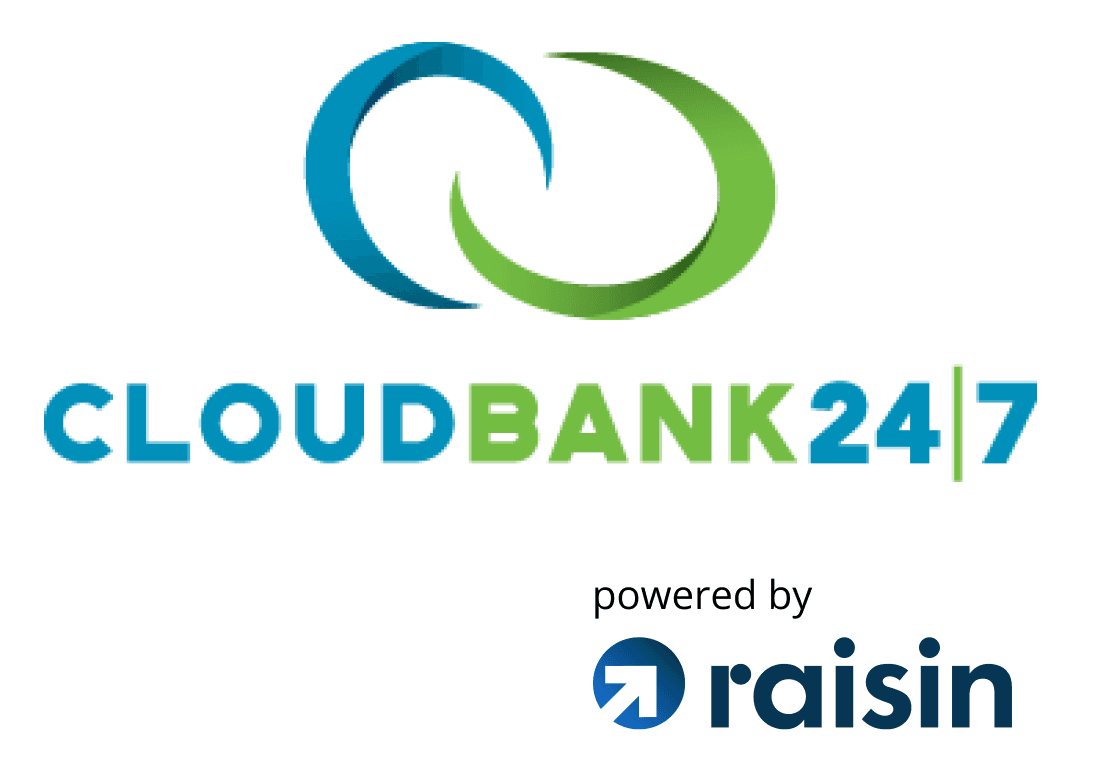 CloudBank 24/7 High Yield Savings Account Benefits
Incredible 5.26% APY1 to boost your savings
Interest is compounded daily and posted to your account monthly
Enjoy 24/7 online access to your account and funds
FDIC insured through Third Coast Bank SSB, no fees, $1 minimum deposit