Many people shop at Walmart to save money, largely because of the low cost it offers on household essentials like food and clothing. But did you know you could also be leaving money on the table?
If you're looking for some unusual ways to boost your bank account, consider these 10 foolish mistakes people make at Walmart to help you save more at the discount retailer.
Not buying Walmart brand
Walmart offers multiple brands — including Equate and Great Value — that are arguably just as good as name brands.
For instance, the Equate brand is a lower-cost alternative to higher-priced lotions, medications, and supplements. 
Walmart's Great Value brand also offers items on your grocery list (like potato chips) at a fraction of the price of name brands.
Overlooking Walmart app perks
Many retailers have apps, and Walmart is no different. The app is an easy way to discover any items currently on sale or on clearance. 
Additionally, if you place an order for $35 or more, you're eligible for free, two-day shipping. The app also offers other time-saving features — like in-store maps — so you can find what you're looking for fast.
Not asking for a price match
Another mistake people make is not taking advantage of Walmart's price match policy. For example, if you find the exact same item for a lesser price at Amazon, Walmart might match the lower price depending on the item's eligibility. 
The policy extends to multiple big-name retailers, including Best Buy and Target. It may take some time to research prices, but it's worth it when the savings are significant.
Earn a $200 cash rewards bonus with this incredible card
The Wells Fargo Active Cash® Card(Rates and fees) is a powerful rewards card that offers an extended intro APR period. New cardholders can earn a one-time cash rewards bonus — $200 cash rewards bonus after spending $500 in purchases in the first 3 months AND earn unlimited 2% cash rewards on purchases!
If you're looking for a powerful rewards card that offers an extended intro APR period, look no further, the Wells Fargo Active Cash® Card checks both of those boxes!
This card also offers an intro APR of 0% for 15 months from account opening on purchases and qualifying balance transfers (then 20.24%, 25.24%, or 29.99% Variable). Which is great for someone who wants a break from high interest rates, while still earning rewards.
The best part? There's no annual fee.
Click here to apply for the Wells Fargo Active Cash® Card now.
Forgetting about the free baby welcome box
Many parents-to-be create a baby registry at Walmart not only because of the retailer's large selection of products but also for savings offered by the store's own brands like Parent's Choice baby formula. 
When creating your registry, don't forget to sign up for the welcome box which includes free goodies for your new arrival.
Missing marked-down products
Although this trick varies by location, some Walmart stores will mark down meats and other perishable items when their "sell by" date is close. 
Ask if your local store does this and, if so, on which day and at what time during the week. Keep in mind that you'll want to either freeze or use the item shortly after buying it.
Paying More For Groceries? 8 Ways To Fight Inflation
Build your credit with a debit card
Knowing how to build good credit is almost intentionally confusing. Parents and teachers never really talked about it. And it seems like you can't even get credit if you don't have previous credit already. How does that even work?
Extra's debit card could help you build credit1 even if you have zero credit or dings on your report.2 Since on-time payments can help make up a healthy score, you want to do everything you can to build that up. This debit card helps you do that when making everyday purchases.
No credit checks. Just connect your Extra debit card to your bank account,3 start swiping, and get up to 1% rewards4 for purchases like rideshares, coffee, and your phone bills.
Forgetting to check the online price
Sometimes, the price of a product is lower on Walmart.com than it is at the retailer's physical location. 
If the item is available at your local store, you can always buy it online and choose to pick it up in person. This can help you save even more money than having it shipped to your door.
See if your groceries could be making you money
Everything's more expensive now. Coffee. Gas. Groceries.
And if these sharp price spikes have been hurting your bank account, you're probably looking for any chance to save … or at least cut back.
Here's a little trick to help: Download Acorns, and you could start saving and investing for the long run with every morning coffee, gas station fill-up, or grocery store run.
With Acorns and the Round-Ups® feature, your daily purchases get rounded up to the next dollar. The "spare change" difference gets invested in expert-built investment portfolios5 … 100% on autopilot. Just shop like normal, and you can start saving and investing.
BONUS: Set up Recurring Investments and Acorns will give you a $20 bonus after you make your first successful Recurring Investment (minimum $5).
Paid Non-Client Promotion
FinanceBuzz doesn't invest its money with this provider, but they are our referral partner. We get paid by them only if you click to them from our website and take a qualifying action (for example, opening an account.)
Not transferring your prescriptions
If you have a decent number of prescription medications to pick up each month, consider moving them over the Walmart. 
Many of their generic medications are priced quite low, and you'll still get the same quality product. 
Contact the pharmacy at your local store and ask about the cost of their generic brands. Most will give it to you over the phone.
Not signing up for Walmart+
Most people are familiar with Amazon Prime, but Walmart offers its own membership called Walmart+. 
At $12.95 a month, members can take advantage of a ton of perks including access to Paramount+ and free shipping with no order minimum. 
Additional benefits include fuel discounts at participating locations and exclusive access to product releases and Black Friday deals.
Forgetting about the clearance section
Many Walmart locations have a dedicated clearance aisle, though many also offer markdowns throughout the store. Look for those yellow tags. 
Also, if the clearance price ends in "0," that's usually the lowest the company will drop the price to, meaning that's the time to buy.
Not turning in old electronics
If you're thinking about purchasing a new voice assistant, game console, or even a cell phone, you could turn in your gently used device to Walmart and get some money. 
After you get an offer for your item, just send in your electronics using a prepaid shipping label. Once it's evaluated, you'll earn a Walmart eGift card you can use.
Bottom line
Walmart is an affordable place to shop, especially if you're trying to stop living paycheck to paycheck. However, you may not be saving as much as you could if you're making these mistakes. 
Whether you choose to try a Walmart brand product or stop at the clearance section before you head out, adding even one or two of these tricks to your routine could save you some money.
Lucrative, Flat-Rate Cash Rewards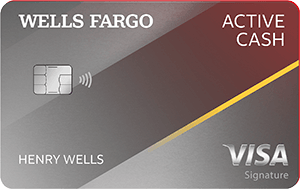 5.0
FinanceBuzz writers and editors score cards based on a number of objective features as well as our expert editorial assessment. Our partners do not influence how we rate products.
Current Offer
$200 cash rewards bonus after spending $500 in purchases in the first 3 months
Rewards Rate
Earn 2% cash rewards on purchases