Thinking about ice cream as you tour the U.S. this summer? Instead of just stopping at the touristy destination close to your hotel, seek out the best of the best.
Here's a list of the most iconic ice cream shops in each of the states you need to visit to help you avoid wasting money on a so-so scoop.
Alabama: Chocolate Corner & Ice Cream (Gulf Shores)
Noted for its amazing chocolate concoctions, including in-house made truffles and fudge cups, it's hard to beat the Blue Bell ice cream flavors stocked at Chocolate Corner & Ice Cream in Gulf Shores.
The Turtl-Licious sundae, a popular option, offers the freshest of caramels and nuts on luscious ice cream. They have much more than just chocolate to enjoy here.
Alaska: Wild Scoops (Anchorage)
Wild Scoops in Anchorage is a micro creamery, much like a microbrewery, except with ice cream. With two locations making small batches of incredible ice cream, it's easy to find something fantastic here.
Their wildly adventurous menu of handcrafted goodness changes often, but options like the blueberry ice cream and the in-season fireweed and rhubarb crisp are hard to compete with.
Arizona: Sweet Republic Artisan Ice Cream (Phoenix)
The casual, laid-back, and iconic Sweet Republic Artisan Ice Cream destination in Phoenix is an easy choice.
They have a sorbet menu with vegan flavors, but for a truly iconic option, build your own sundae with base flavors like Honey Lavender and Ultra Chocolate.
Arkansas: Loblolly Creamery (Little Rock)
You may be tempted by the buttercream macaroons and fresh marshmallows served here, but the handcrafted ice cream at Loblolly Creamery makes this a stand-out destination in Little Rock.
They have all of the favorites here made with cake, waffles, or house-made Lobloggy cones. If you're unsure what to get, try the 12 Scoop Flight with 12 mini scoops of all your favorites.
California: Salt & Straw (Los Angeles)
Noted for its chef-driven, handmade ice cream that sources ingredients locally, Salt & Straw in Los Angeles is quite the artisanal option.
Consider options like Day-Old Bread Pudding & Chocolate Ganache or Lemon Curb and Whey.
For something even more interesting, check out the Arbequina Olive Oil or the Strawberry Honey Balsamic with Black Pepper. Yes, they are sweet treats!
Colorado: Sweet Cow Ice Cream (Louisville)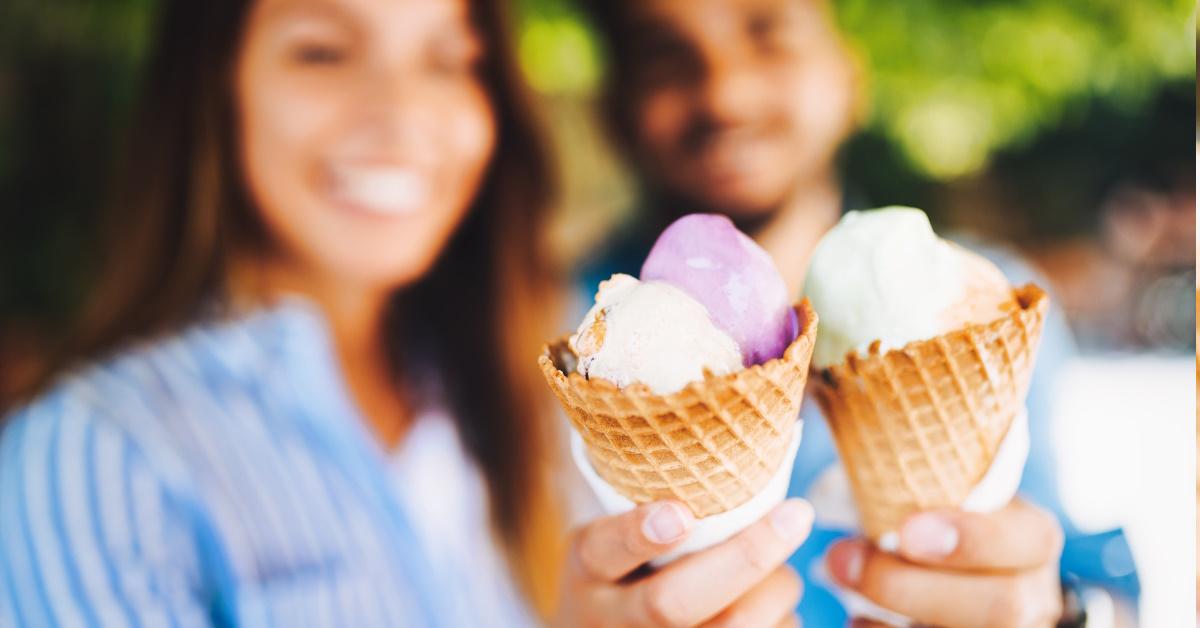 Sweet Cow Ice Cream will deliver if you can't make it in for the Dutch Chocolate or Cinnamon Toast Crunch ice cream flavors.
The shop, in the heart of the downtown area, has made a splash since it opened in 2010, offering 24 flavors each day with three vegan options.
Connecticut: Arethusa Farm Dairy (Litchfield)
With 300 purebred dairy cows at the farm established in 1868, Arethusa Farm is the place for all types of dairy, but especially ice cream.
With 16% butterfat in their recipes, these super-premium ice creams — like Coconut with Dark Chocolate Chunks and Maple Walnut flavors — are hard to resist.
Delaware: UDairy Creamery (Newark
The University of Delaware isn't just the place to go for architectural education but also to check out the dairy farm.
Here, you'll find some exceptional ice creams, like Ch Ch Ch Chocolate with its sandwich cookies and chocolate cake combination or the Key Lime Pie, with a graham cracker swirl.
Florida: Chill-N Nitrogen Ice Cream (Miami)
Iconic can mean science-focused, especially at Chill-N Nitrogen Ice Cream, which uses liquid nitrogen to make fresh delicacies.
This made-to-order ice cream isn't like anything else out there, especially when you're having a tough day and are craving nothing but a quart of Black Tie Affair with fudge swirls and Oreo mix-ins.
Georgia: Jeni's Splendid Ice Creams (Atlanta)
Jeni's Splendid Ice Cream is a more traditional ice cream shop offering your favorite Jeni's brand products (like those you can pick up in the local grocery store).
You'll find flavors like Brambleberry Crisp with its toasted oat streusel and brambleberry jam hard to forget.
Hawaii: Ululani's Hawaiian Shave Ice (Maui)
Ululani's Hawaiian Shave Ice isn't your typical ice cream choice, but it's undoubtedly one of the best places for shaved ice anywhere, as they only use pure cane sugar and bold flavorings. They're also environmentally friendly.
The Sunset Beach version, which combines guava, mango, passion orange, and fresh mochi, is exceptional for its freshness.
Idaho: Goody's Soda Fountain & Candy Store (Boise)
For a soda parlor-like experience, go to Goody's Soda Fountain in Boise. There's a candy counter, fabulous chocolates, and handmade ice cream.
Try their ice cream sodas, which offer flavors like pineapple, raspberry, and marionberry with toppings.
llinois: TATES Old Fashioned Ice Cream (La Grange)
With its eclectic, Americana vibe, TATES Old Fashioned Ice Cream is one of the best destinations for homemade ice cream with an old-fashioned flare.
It's been serving up flavors like Peanut Butter Chocolate and Rocky Road for over 30 years.
Indiana: BRICS (Indianapolis)
BRICS is quite the old-fashioned ice cream parlor located in a historic train depot in Indianapolis. It's cute and so tempting when visiting Monon Trail.
The Amaretto Cherry, with its big pieces of maraschino cherry pieces and big bands of fudge, is easily a favorite, but for others, it's the Rainbow Bridge Sherbet.
Iowa: Whitey's Ice Cream (Bettendorf)
Stop in for smiling, friendly faces and authentic malts and shakes at Whitey's Ice Cream in Bettendorf. It's known for its upside-down shakes (they really are that thick!)
For some tempting flavors, check out the Black Raspberry Chip or the Bubble Gum for a more playful choice.
Kansas: Sylas and Maddy's Homemade Ice Cream (Lawrence)
Operating in Lawrence since 1997, Sylas and Maddy's Homemade Ice Cream is the perfect place for the quintessential sundae, right down to the fresh whipped cream and cherry on top (the brownie sundae is a serious treat).
Choose toppings like white chocolate chips or explore a different treat, like an Old Fashioned Root Beer Float.
Kentucky: Crank & Boom Craft Ice Cream (Lexington)
In Lexington's Distillery District, you'll find a full menu of decadence at Crank & Boom Craft Ice Cream, but it's all small batch made, allowing for ample attention to the details.
The flavors are pretty on-target, from the sweet and savory feel of the Bourbon & Honey or the deep bite of the Dark Chocolate Truffle.
Louisiana: Creole Creamery (New Orleans)
Having grown over time due to its popularity, Creole Creamery is the place to be on a hot and humid New Orleans night.
If you stop in for a seasonal favorite, try out the King Cake, Apple Ginger Cobbler, or the springtime sweetness of the Green Fairy.
Maine: Mount Desert Island Ice Cream (Bar Harbor)
Mount Desert Island Ice Cream in Bar Harbor ensures quality by making no more than five gallons of premium ice cream at a time.
While they certainly offer fun flavors and deep, rich chocolates, a local favorite is vanilla bean ice cream, where they actually scrape the beans to produce the lusciousness of this treat.
Maryland: The Charmery (Baltimore)
Developed by founders born in Baltimore, The Charmery set out to be innovative and fun while building what ice cream could be.
It's not easy to be unique in this competitive marketplace, but they score high on the list with options like Maryland Mud and Salted Carmel (a double scoop gives you the best of both worlds.)
Massachusetts: Toscanini's (Cambridge)
There's often a new flavor on the menu each day at Toscanini's in Cambridge, built on the foundation of Central Square, built on the long-term ownership of Gus Rancatore.
The best options meld flavors like big chunks of fudge and brown sugar, especially in the Bourbon Gingersnap option.
Michigan: Moomers Homemade Ice Cream (Traverse City)
For the best ice cream in Traverse City, visit Moomers, which produces over 150 flavors of premium ice cream each year.
Not only is this the place to go for options like an Ice Cream Flight (with five flavors of your choice), but it's the perfect place for holiday treats, ice cream cakes, and more.
Minnesota: Nelson's (St. Paul)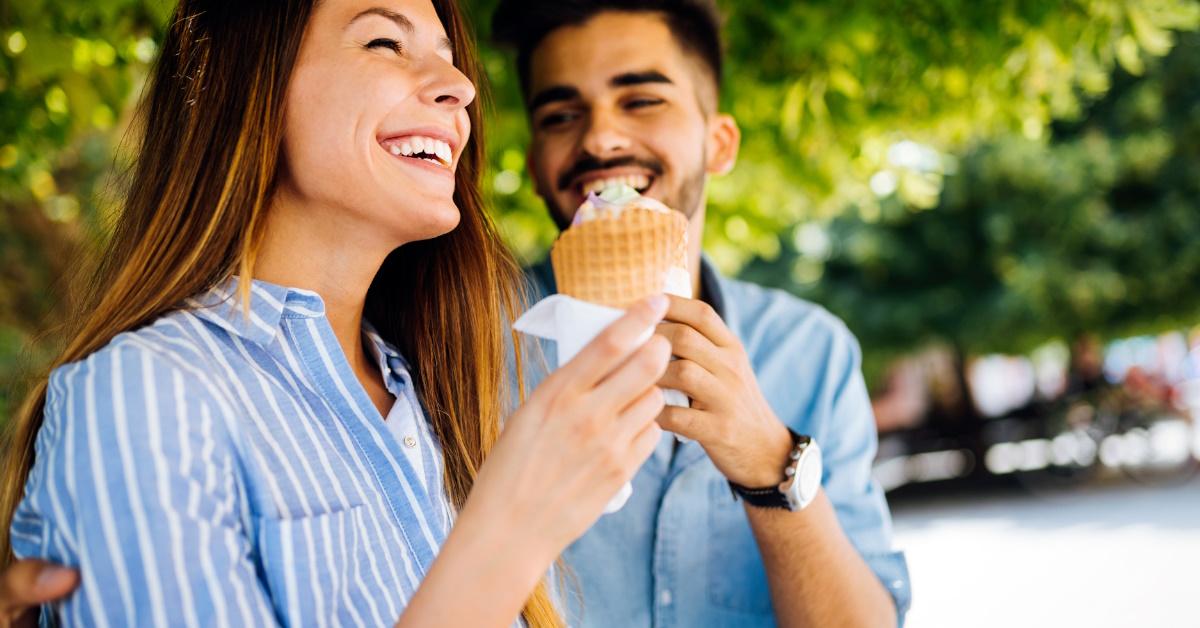 Nelson's started as a grocery store way back in 1923, and in the 1960s, they became known for their 10-cent cones.
Prices are a bit higher today, but with softball-sized treats and old-school quality, especially in options like Mackinac Island Fudge, it's well worth it.
Mississippi: Area 51 Ice Cream (Hernando)
Area 51 Ice Cream aims to live up to its name, offering a range of options with a cosmic feel. A fun shop and theme, to be sure, but the real reason to visit is the flavors.
The Blackberry Goat Cheese may not seem like it's tasty, but it will knock your socks off — or perhaps that's your alien boots?
Missouri: Betty Rae's Ice Cream (Kansas City)
For ice that you can almost feel grandma's love mixed into it, check out Betty Rae's Ice Cream in Kansas City.
She was an invention for creating exceptional cuisine, which fostered a love of all things sweet in her grandson David who opened this location.
It's hard to go wrong with options like Goat Cheese, Apricots & Candied Walnuts (which are also gluten-free and non-dairy), and Thou Mayest Coffee, an espresso blend.
Montana: Sweet Peaks Ice Cream (Whitefish)
With ingredients sourced locally, including from the surrounding mountains, Sweet Peaks Ice Cream in Whitefish is the perfect treat after a long hike.
Specialty flavors include Cabin Fever, with its maple syrup base and whisky-soaked brownies, or the Oak Vanilla, which uses oat milk.
Nebraska: eCreamery Ice Cream & Gelato (Omaha)
The gourmet ice cream at eCreamery Ice Cream & Gelato in Omaha is one of the most talked about in the region (you can even get it shipped nationwide it's that good).
You can't go wrong with flavor options, but what makes this location fantastic is its subscription-based design. Choose a theme (sympathy, get well, or even birthday) and get it delivered. The Cookies 'n Cream is outstanding.
Nevada: Rolled Ice Cream (Las Vegas)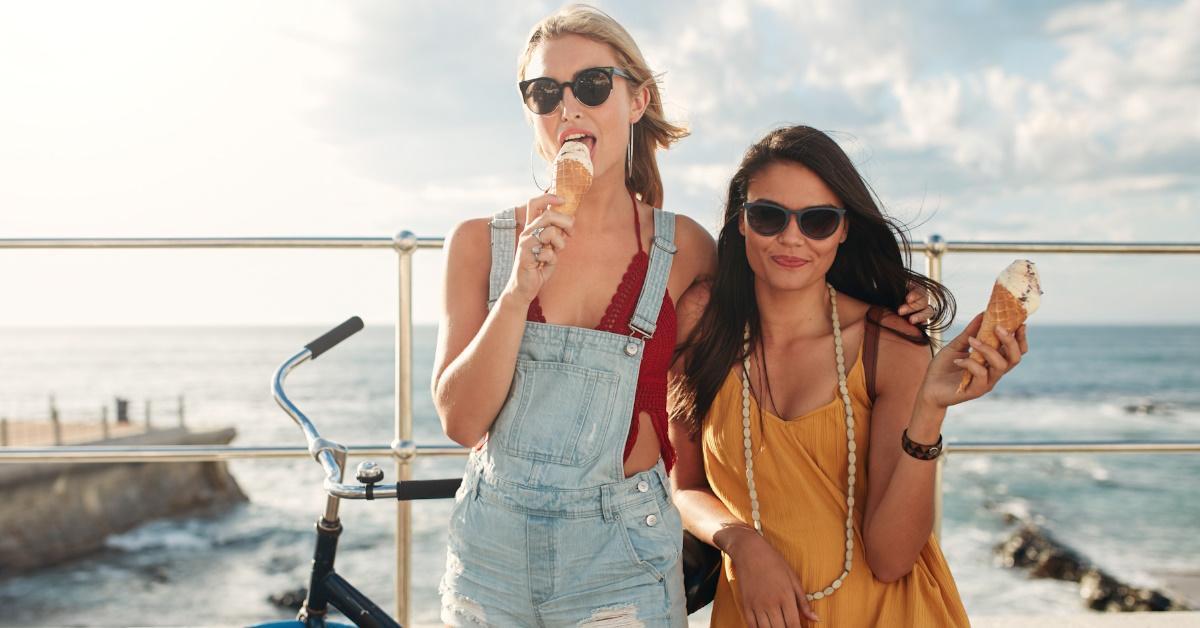 Less traditional but still fun, the Rolled Ice Cream destination in Las Vegas is a must.
There are dozens of flavor options, and you can mix and match, but the Death B4 Decaf with its coffee bean base is alluring.
New Hampshire: Moo's Place Homemade Ice Cream (Derry)
In Derry, it's hard to beat the experience of sitting on the patio enjoying homemade ice cream sundaes. At Moo's Place.
With over 16 years of experience, they can certainly make the best banana split around. Try it with the German Chocolate ice cream that's made in-house.
New Jersey: Torico Ice Cream (Jersey City)
A long-time tradition, Torico Ice Cream in Jersey City has been creating intense flavors since 1968.
For something refreshing, go for the Mojito Sorbet or pick up an ice cream pie if you're hosting a party (it's not a cake, it's really a pie).
New Mexico: Taos Cow (Arroyo Seco)
Taos Cow is a popular breakfast and lunch spot, but you can get the ice cream at any time, and you'll want to do just that.
For some heat, try the cinnamon ice cream or the Grasshopper, a blend of mint and Oreos. It's all made with natural and rBGH-free ingredients: organic eggs and pure cane brown sugar.
New York: Van Leeuwen Ice Cream (Brooklyn)
New York has dozens of iconic ice cream destinations, but when you're in Brooklyn, you need to stop at Van Leeuwen Ice Cream. It's so popular it's in grocery stores nationwide.
Some of the best include the Black Cherry Chip French Ice Cream and the Lemon Poppy Seed Muffin.
North Carolina: Sunni Sky's Homemade Ice Cream (Angier)
Noted for being a seasonal establishment with just about 100 flavors of ice cream Sunni Sky's Homemade Ice Cream has people waiting for it to open each season with great anticipation.
Come on a hot day, sit on the porch in a rocking chair, and enjoy ice cream flavors ranging from Bubble Gum to Cappuccino Crunch. If you have to do it, they also have no sugar-added flavors.
North Dakota: Pride Dairy (Bismarck)
In Bismarck, Pride Dairy is a fantastic example of a small-time creamery with great flavor options especially note for the Pride Dairy Cow Pie.
Pride Dairy began as a butter producer in the 1930s before moving on to cheese, caramels, and ice cream. The Pig's Dinner, another must-try ice cream treat, is often sold out.
Ohio: Mitchell's Ice Cream (Cleveland)
Mitchell's Ice Cream is built on one thing – incredible quality from high-quality ingredients. With grass-fed, locally-raised dairy. They've grown to several locations but have remained true to their small-batch production.
At Mitchell's, you can enjoy flavors like Bing Cherry Chocolate Chunk and Pralines & Cream while watching a train circle above your head for a bit of nostalgia.
Oklahoma: Roxy's Ice Cream Social (Oklahoma City)
Roxy's Ice Cream Social in Oklahoma City is a new take on what could easily be a classic soda shop. Start with a cane sugar soda (orange cream is the best) or a float. You can then enjoy a single or double scoop with options from vegan German chocolate to Mango.
An upbeat and fun location with bright colors and smiling people, it's hard not to bite into your Cookie Monster Cookie Sandwich with anything but a smile.
Oregon: Salt & Straw (Portland)
In Portland, the fun flavors of ice cream at Salt & Straw are a sure draw. Things like the Pear & Blue Cheese, Marionberry Coconut Sherbet, and Cinnamon Snickerdoodle are highly in demand.
The location is a small destination here, but one that's built up a name for itself, with some stating it has a cult-like following.
Pennsylvania: The Franklin Fountain (Philadelphia)
Since 2004, the Berley Brothers have perfected the old-time feel of their soda fountain treats at The Franklin Fountain. The staff still wears bow ties.
While the feel is nostalgic, the treats are fantastic, including the Kola Float, the Strawberry Pretzel Crust Ice Cream Pie, and the Peach Melba Sundae.
Rhode Island: Three Sisters (Providence)
Though many visit Three Sisters in Providence for organic coffee and decadent breakfast, the housemade ice cream brings people in from around the state.
The charming team serves options like Coconut Almond Joy and Purple Cow by the scoop. They have vegan options available, too.
Don't walk past the freezer with the Coffee Crunch Ice Cream Cake, as it's hard to pass up.
South Carolina: Sugar 'n' Spice (Mount Pleasant)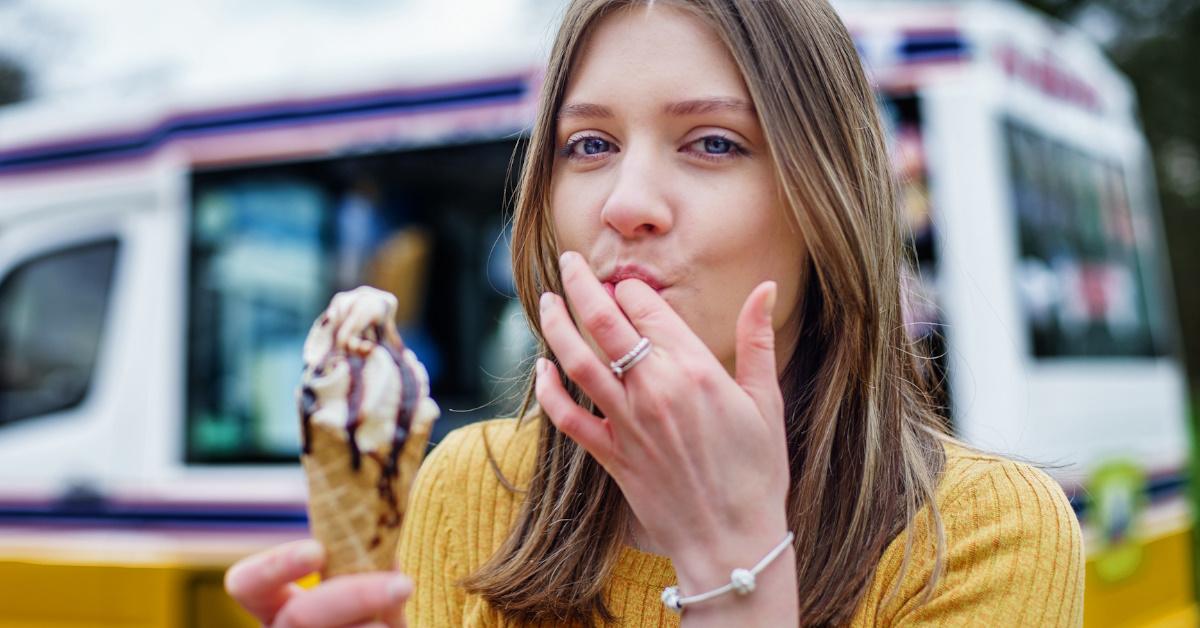 If you're looking for a true drive-in location (they don't even have a website) Sugar-n-Spice is the right place to go. Find a malt, a fountain drink, and great drive-in, greasy food.
Sugar 'n Spice has been serving up smiles and ice cream drinks like the Coke Float for over 60 years. They are doing something really right here.
South Dakota: Armadillo's Ice Cream Shoppe (Rapid City
Sit indoors or out at the Armadillos Ice Cream Shoppe in Rapid City. This seasonal shop is one that people wait all winter to enjoy again.
That's not hard to believe with options like Strawberry Cheesecake on the menu. The sundaes are fantastic, and so are their paninis.
Tennessee: Elliston Place Soda Shop (Nashville)
Ellison Place Soda Shop is so much more — it's home to jukeboxes, beautifully tiled walls, and your very favorite Southern cuisine.
For over 80 years, they've been operating as soda jerks with all of the drama of yester-year serving up options like freshly baked pie (get it with ice cream) and banana splits with hand-dipped chocolate.
Texas: Amy's Ice Cream (Austin)
Amy's Ice Cream was founded in 1984, and since it opened its doors, they've offered over 350 flavors of ice cream with flavors like Sweet Cream, White Chocolate, and Texas Dirt Cake.
With a focus on a fun, lively environment and smiling faces (both behind and in front of the counter), this is the place to be.
Utah: The Baked Bear (Salt Lake City)
The Baked Bear is all about the perfect ice cream sandwich. Rob Robbins and Shane Stranger, childhood friends, set out to create something unique using fresh-baked cookies (and even brownies) to develop some tempting treats.
You create your own – choose from cookies of all types, the ice cream you desire (Toasted S'mores anyone?), and then top it with everything from brownie bites and fruity pebbles to Nutella.
Vermont: Tim & Doug's Ice Cream Shop (Newport)
It's easily the best in the state in both hard and soft ice cream because Tim & Doug's Ice Cream Shop strives to keep it simple and friendly.
The Carmel is a favorite choice — with vanilla cream, caramel sauce, peanuts, whipped cream, and a cherry.
Virginia: Gelati Celesti (Richmond)
Gelati Celesti, founded in Richmond in 1984 and now expanded to ten locations, is the type of ice cream destination dedicated to one thing: pure joy.
The small batch mixes include options like Banana and Blanchard's Dark as Dark (made with rich espresso).
Washington: Molly Moon's Homemade Ice Cream (Seattle)
The ice cream at Molly Moon's Homemade Ice Cream in Seattle is so good it is said to make you want to dance.
Some pretty amazing options here, like Strawberry Rhubarb and Vegan Blueberry Pie, make dancing easy.
It's outside a small park and ideally located for a nice treat after a long walk.
West Virginia: Ellen's Homemade Ice Cream (Charleston)
In Charleston, you can try some Mocha Almond, a classic like Mint Chocolate chip, or the Espresso Oreo at Ellen's Housemade Ice Cream.
Switch it up to gelato or sherbet if you like, but you'll find that this small-time shop is a welcoming community destination (and they have a full menu beyond the ice cream, too!)
Wisconsin: Purple Door Ice Cream (Milwaukee)
Purple Door Ice Cream is for the indecisive (or those that love all ice cream) thanks to its tasting flights of artisanal ice cream.
The Toasted Coconut and Brown Sugar choices are some of the best-dipped cones in the place.
Wyoming: Moo's Gourmet Ice Cream (Jackson Hole)
Jackson Hole is a popular destination in the Cowboy State, and if you have a sweet tooth, be sure to check out Moo's Gourmet Ice Cream.
The shop offers a variety of ice cream flavors and sorbets, with the Wild Huckleberry ice cream getting a nod as one of the best desserts in the country from the Food Network.
Bottom line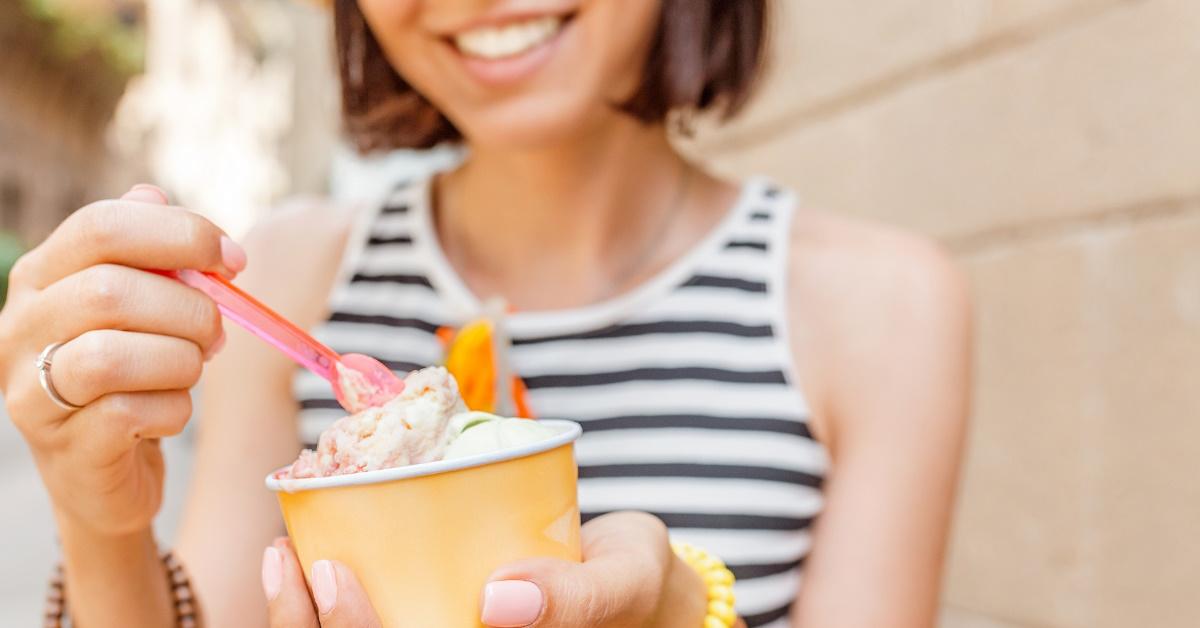 Beyond any doubt, Americans love their ice cream.
It's certainly fun to go to the same places you've visited since childhood, but any small-time ice cream shop is worthy of an after-dinner (or even mid-day) treat.
So grab one of your best credit cards and earn some cash back the next time you sample one of the nation's sweetest scoops.
Easy-to-Earn Unlimited Rewards
Earn 25,000 online bonus points after you make at least $1,000 in purchases in the first 90 days of account opening - that can be a $250 statement credit toward travel purchases
Earn 1.5 points per $1 spent on all purchases
Longer intro APR on qualifying purchases and balance transfers
No foreign transaction fees
Earn unlimited 1.5 points per $1 spent on all purchases, with no annual fee and no foreign transaction fees and your points don't expire.
25,000 online bonus points after you make at least $1,000 in purchases in the first 90 days of account opening - that can be a $250 statement credit toward travel purchases.
Use your card to book your trip how and where you want - you're not limited to specific websites with blackout dates or restrictions.
Redeem points for a statement credit to pay for travel or dining purchases, such as flights, hotel stays, car and vacation rentals, baggage fees, and also at restaurants including takeout.
0% Introductory APR for 15 billing cycles for purchases, and for any balance transfers made in the first 60 days. After the intro APR offer ends, 18.24% - 28.24% Variable APR will apply. A 3% fee applies to all balance transfers.
If you're a Preferred Rewards member, you can earn 25%-75% more points on every purchase. That means instead of earning an unlimited 1.5 points for every $1, you could earn 1.87-2.62 points for every $1 you spend on purchases.
Contactless Cards - The security of a chip card, with the convenience of a tap.
This online only offer may not be available if you leave this page or if you visit a Bank of America financial center. You can take advantage of this offer when you apply now.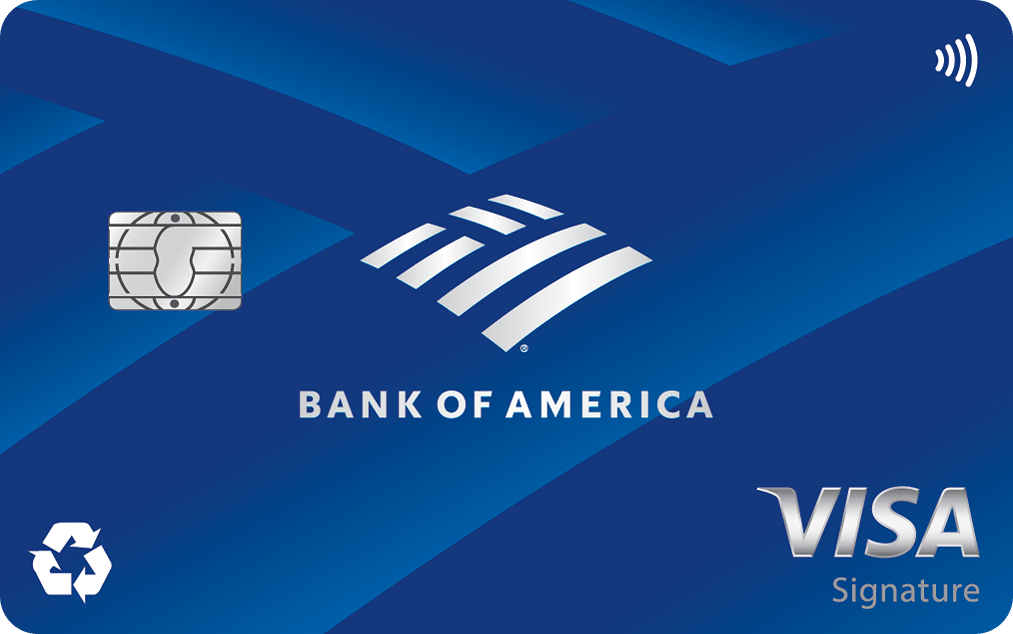 Apply Now
on Bank of America's secure website
Read Card Review
Intro Offer
Earn 25,000 online bonus points after you make at least $1,000 in purchases in the first 90 days of account opening - that can be a $250 statement credit toward travel purchases