The financial landscape is not what it used to be. Pretty much everyone once agreed that a six-figure salary made you wealthy. But some people now argue that such an income no longer makes you part of the economic elite.
Making $100,000 used to be the gold standard, but a host of rising costs mean what it takes to achieve economic security and prosperity has changed.
Following are some reasons why $100,000 might not be the dream salary it once was — and some suggestions for how to grow your wealth in a challenging climate.
Student loan debt
Higher education is typically seen as part of the path to lucrative jobs. The downside is the cost of that education.
Americans have racked up an astronomical $1.76 trillion in student loan debt, according to the Education Data Initiative. Among those with student loan debt, the average obligation is $37,338.
President Joe Biden has introduced a student loan debt relief plan, but it is tied up in the courts. In addition, not everyone qualifies for this relief. If you are an individual who makes $125,000 or more — or a household who makes $250,000 or more — you are ineligible.
Credit card debt
Americans do not owe as much in credit card debt as they do in student loans, but the numbers are still startling: As of May, credit card balances are sitting at $986 billion.
Experts blame rising interest rates, inflation, and other factors for the increase and warn that it is just a matter of time before the balance ticks over $1 trillion.
Debt is a great wealth killer, and crushing your debts is one of the wisest things you can do.
A couple of easy ways to whittle down your debt include paying more than the minimum on your credit card each month and cutting your expenses.
Higher health care costs
Health care costs continue to soar. As of 2021, health care spending made up a whopping 18.3% of the gross domestic product in America, according to the Centers for Medicare & Medicaid Services.
Many Americans pay expensive health care premiums every month. Others have expensive co-pays and other out-of-pocket costs they must pay each time they seek medical care.
The bad news for people earning $100,000 or more per year is that they often do not qualify for subsidies or assistance, making it more challenging to manage the rising costs of health care.
One way to reduce your costs is to open a health savings account (HSA). Not everyone qualifies for these tax-advantaged accounts, but those who do are eligible to contribute $3,850 for self-only coverage and $7,750 for family coverage.
Housing costs
Buying your own home was once an integral part of the American dream. But getting your foot in the door has become more difficult.
In the last 10 years, the average sale price of a house in the U.S. has gone from $307,400 to $516,500, according to the Federal Reserve Bank of St. Louis.
Rent prices have ballooned as well. Median rents across the country passed the $2,000 mark for the first time ever in 2022, according to Redfin.
Some areas of the country have much higher housing costs than others. Moving to a more affordable place can provide tremendous relief to those who feel the crushing burden of today's higher housing costs.
Inflation
A dollar in your pocket went further in the past than it does now due to inflation.
It is an inescapable fact of life that inflation gradually erodes the value of money. To get the same buying power of $100,000 in 1973 today, you would need $702,277.
In recent decades, inflation has remained low. However, that trend has changed dramatically in the past couple of years, and inflation now is soaring.
If you enjoyed a $100,000 salary as recently as 2018, you would need to make more than $121,000 today just to keep pace.
While there is no way to stop inflation, you can tame its impact by looking for sales, cutting your expenses, and simply trying to be more careful about how — and how much — you spend.
Kids are expensive
Nobody has ever said that having children is easy or inexpensive, but these days the price tag is alarming. A recent analysis by the Brookings Institution puts the cost of raising a kid from birth to 17 at $310,605.
And that does not include the money that many families spend on higher education after the child graduates high school.
Once again, your best bet here is simply to try to be more careful how you spend. Instead of taking an exotic family vacation to Paris, opt for a drive to a national park here in the U.S.
You might even consider steps as drastic as moving to a place with a good public school system so you don't have to pay for expensive private education.
You are ignoring simple ways to save
Some people love living frugally. Others dislike the thought of having to cut back.
Whichever camp you fall into, the truth is the same for everyone: If you cut expenses, you will see those savings add up as you boost your bank account.
Food is an excellent place to start. For example, switching from shopping at a trendy, expensive grocer to a discount grocer such as Aldi can help. So can buying in bulk from a warehouse club such as Costco.
If you are part of a two-car family, can you cut back to one car and use public transportation for some trips? If it is a viable option for you, taking the bus or a train instead of keeping a rarely used car can amount to big savings.
There are many other ways to save, from dropping subscriptions you no longer use to purchasing items used instead of buying them new.
Bottom line
The concept of a $100,000 salary as the ultimate dream has changed. Make no mistake, it is still an excellent income. But it no longer guarantees the same level of financial security and lifestyle that it once did.
Factors such as inflation at the grocery store and soaring housing costs have redefined what constitutes a comfortable income.
It is not all bad news beyond your control, however. Taking extra steps — such as developing a side hustle or finding other ways to earn more cash — can put more money in your pocket.
Budgeting, managing debt, and working toward savings goals also play a crucial role in achieving financial stability.

Join AARP and Double Your Number of Interviews Within 60 Days
Learn More
Earn Great Pay Working From Home
Free 3-class intro teaches you how to launch a bookkeeping business
Access the training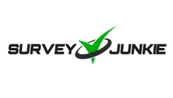 Earn Cash Taking Surveys
Join a community of 20M+ lifetime members who have been paid $76 million to date.
Sign up today