Retirement can be an exciting goal, a time you dream about that includes vacations and endless days spent with friends or devoted to your favorite hobbies. But you may be shocked to find out just how unprepared you are and walking into more financial stress.
Before handing in your retirement notice, here are some signs to look for that indicate you might not be ready to take that step.
You don't have a retirement budget
The idea of retiring may sound great. But first, sit down and figure out if that plan is feasible. Budget both your current expenses and expected retirement expenses.
Calculate how much you need to retire. Sit down and plan out your estimated yearly expenses during your golden years. Then, look at your current savings and figure out how much more you need to save before you can comfortably retire.
If you plan to retire in the next few years but find that you are not on track to accumulate the cash you need, look for different ways you can save more each month. This can include cutting costs or finding ways to make extra cash on the side. 
You have major debt obligations
Unfortunately, your debt won't disappear just because you retire. Think about all the debt you are carrying: Can you reduce that amount or even pay it off before you retire?
Take into account your mortgage, car payments, and student loans, as well as any major credit card debt you might be carrying. Paying those down before you retire can help stabilize your finances so you can stop living paycheck to paycheck.
Also, be honest with yourself about how well you manage your budget now. You may want to hold off on retiring if you struggle at times to pay utilities and other bills. These can be warning signs that you are in danger of falling more deeply into debt — and that perhaps you need to get your financial house in order before retiring.
Your health isn't great
Many Americans have employer-sponsored health care. The thought of leaving that plan behind can be daunting if you are not in the best of health.
If you're under 65 years old, you likely won't be covered by Medicare yet. So, you'll have to rely on private health insurance to cover everything from routine care to emergency issues or illnesses.
Private insurance can get pricey and may eat up a chunk of your savings, especially if you got a late start on saving for retirement.
Pro tip: If you are thinking about retiring soon, now may be a good time to start looking into long-term care insurance. This type of coverage is not for everyone. But if you think it's right for you, remember that it is likely to be more affordable if you buy at a younger age.
You have dependents
Retirement can be difficult enough when the only person you have to worry about is you. But dependents who rely on your income can really throw a wrench in your plans.
If you have kids, consider waiting to retire until they're no longer living with you. Instead of retiring now, focus on saving for things like the college tuition they may need later.
You also may have to consider your elderly parents or relatives. It's possible they will need some financial assistance from you, either now or in the future. That reality also might force you to delay the start of retirement.
You don't know how much you'll get from Social Security
Social Security can be a great source of income in retirement. But do your research on exactly how much you can expect to receive from this program, and if you'll need to plan to supplement your Social Security.
A good way to get an accurate picture of your situation is to create an account at the Social Security Administration's official website. The information here can help you calculate how much monthly income you can expect.
You don't know how much you will get from your portfolio
Perhaps you started saving for retirement years — or even decades — ago via a 401(k), but haven't paid close attention to how much you have accumulated. If so, it's time to pull out your statement and look at the numbers.
Experts generally say withdrawing no more than 3% or 4% of your portfolio each year should help to make sure you don't run out of money before you run out of life. But that means your portfolio might not offer as much income as you had hoped. 
For example, if you have $200,000 in savings, a 4% withdrawal rate would only result in $8,000 in annual income.
As you get older, your investment needs may also change. If there are downturns in the market, you have less time to recover from them now that you are older and retired. So, safer investment choices can be a better choice for many people as they grow older.
You and your partner don't agree
You may run into some problems if you and your partner don't see eye-to-eye about when it's time to retire. Perhaps you want to stop working but your spouse insists that the two of you still need your income. Or maybe your partner or spouse isn't ready to quit their job just yet, and you do not want to retire alone.
Sit down with a budget and figure out whether you can comfortably live off one income instead of two. Also, think about what you will do to fill your everyday life if you're retired while your partner is still working.
You don't know what to do without work
Not going to work every day might sound great at first, but the days can start to drag on as you get deeper into retirement if you have no plans or goals.
Spend your pre-retirement days thinking about what you want to do in retirement. Start pulling together plans for vacations, or take a class focused on a hobby you would like to take up after you retire. 
Also, weigh how much money you may need for extra projects and hobbies during retirement. You can also look into some low-key but legitimate ways to make extra money.
You like your job
Why quit working if you enjoy your career? Instead, keep at it and save the extra money you earn so you can have a more comfortable retirement later on.
If there are "retirement" projects you want to do now, perhaps you could ask for more flexibility at work so you can travel or enjoy your hobbies while still working in a job you love.
Bottom line
You do have options before you decide to retire. Put together a plan to get your retirement portfolio in order, including making important decisions about things such as Social Security and your investment portfolio. 
Sit down and plan not only a budget for now but also a budget for retirement to see if you're saving enough and to determine the best time to retire. You may be surprised at how much power you have to make changes that can put you firmly on the path to retirement.

If you feel like you started saving too late, this list of smart money moves after 40 can help you get back on track.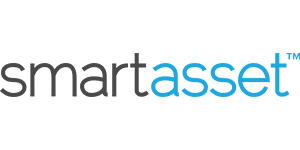 Smart Asset Benefits
Get matched with fiduciary financial advisors
Advisors are vetted and certified fiduciaries
Take the mystery out of retirement planning
Their matching tool is free
FinanceBuzz doesn't invest its money with this provider, but they are our referral partner. We get paid by them only if you click to them from our website and take a qualifying action (for example, opening an account.)