Hoping to retire comfortably in your 60s? Many financial experts agree that to maintain your pre-retirement quality of life, you'll need 80% of your current income each year.
Are you on track to meet that goal? If you recognize any of the red flags below in your spending habits, the answer might be a hard "no."
Read through these warning signs so you can rework your retirement savings plan and find more sources of income as needed, starting today.
You aren't getting your employer's 401(k) match
While American employers aren't legally required to contribute to their employees' 401(k), pension plan, or other retirement accounts, many of them do.
If you're lucky enough to work for one of those companies but aren't capitalizing on a 401(k) match, you're basically throwing away free money.
You aren't maxing out your 401(k) contributions
If you're under 50 years old, the maximum amount of money you can stash in your 401(k) for tax year 2022 is $20,500. Employees 50 and older can add an extra $6,500 to that amount.
To save the amount of money you'll need in retirement, consider hitting your 401(k) maximum each year. Plus, if you aren't contributing to your 401(k), you miss out on tax benefits that might be big enough to ensure you get a tax refund.
You haven't opened an IRA
A 401(k) with an employer match can be a solid foundation for retirement, but employer-sponsored retirement plans usually limit the types of investment choices you have for your money.
Contributing to an individual retirement account (IRA) expands your investment options while also offering more tax benefits that increase your ability to save.
You don't deposit savings automatically
If you sign up for your workplace 401(k), contributions typically will be made through automatic paycheck deductions. That means once you set it up, your contribution gets withdrawn from your paycheck and deposited automatically.
Many banks have a similar option for savings accounts. If you get your paycheck through direct deposit, you should be able to choose a set amount of money that automatically moves from checking to savings.
If you're prone to overspending or you frequently forget to include savings in your budget, an automatic savings system can be a big help.
You're counting on your house to fund your retirement
The housing market's wild swings over the last 20 years showcase exactly why you can't plan to retire on your house's equity alone. It's impossible to know what your house's value will be years or decades down the road.
As anyone who owned a home in 2007 can tell you, a house can quickly switch from an asset to a liability.
You keep accumulating debt
Preparing for retirement isn't just about saving money, but also about eliminating as much debt as possible before you retire. That is especially true of high-interest consumer debt that increases exponentially year over year.
If you can't afford to pay your debt on the salary you currently have, you almost certainly won't be able to keep up with payments once you're living on a reduced income.
You spend more than you make
Since saving for retirement requires you to make consistent contributions for decades, regularly spending more than you make can decimate your ability to retire.
Spending too much usually means accumulating debt — and the more debt you have, the harder it will be to retire.
Your emergency fund is usually empty
Emergency funds are short-term savings you set aside specifically to deal with a financial crisis, like an unexpected medical expense or a job layoff.
If you don't have enough money on hand to deal with an emergency, you'll probably have to take on debt or dip into your retirement savings to compensate.
You're counting on someone else to fund your retirement
Maybe you're sure you'll inherit a solid chunk of cash from your parents. Or perhaps you're counting on a child or younger relative to help you stay afloat after retirement.
But shaping your entire retirement strategy on another person's financial decisions can backfire terribly.
After all, you can't stop someone from writing you out of a will, just as you can't dictate how a loved one spends and invests. Treat a potential inheritance as a possible windfall, not a certainty.
Your investment portfolio isn't diverse
A diverse portfolio can help you stay financially resilient in the face of economic turmoil. Instead of losing everything if the sole stock you've invested in goes under, you have multiple types of investments, some of which might perform well during tougher times.
You haven't re-evaluated your investment strategy in years
A decades-old investment strategy that worked in your 30s might not be appropriate in your 50s.
Risky investments that seemed worth it when you were younger might not be as wise as a stable, lower-risk approach as you grow older. Many financial advisors say that the closer you are to retirement, the more important it is to shift to lower-risk investments.
It's also crucial to update your strategy whenever you experience a major life change, like getting a new job or adding a new family member.
You don't have a budget
If your current financial strategy is somewhere between "slapdash" and "nonexistent," it's almost certain you won't have enough money squirreled away in time to retire.
Saving the right amount for retirement requires you to know how much cash you have right now so you can make smart decisions about how to spend or save that money. Without a budget, planning your retirement can be more challenging.
Bottom line
It's never too late to start saving. No matter how close you are to retirement, addressing these warning signs can help you get back on track to meeting your goals.
And if you are extra ambitious, you might surprise yourself and end up saving enough to retire earlier than you expected.
FinanceBuzz is not an investment advisor. This content is for informational purposes only, you should not construe any such information as legal, tax, investment, financial, or other advice.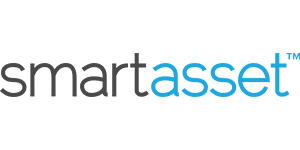 Smart Asset Benefits
Get matched with fiduciary financial advisors
Advisors are vetted and certified fiduciaries
Take the mystery out of retirement planning
Their matching tool is free
FinanceBuzz doesn't invest its money with this provider, but they are our referral partner. We get paid by them only if you click to them from our website and take a qualifying action (for example, opening an account.)