You may be one of the lucky retirees who have a Publix near you, especially if you live in Florida. The supermarket chain has 1,351 stores in the South, with a whopping 859 locations in the Sunshine State alone.
With so many retirees in the region, there are plenty of deals and product opportunities that you should be taking advantage of if you've retired. 
Check out these Publix deals if you're looking for smart shopping hacks to help you stretch your retirement dollars further.
Get a protection plan on all your appliances
Did you know if your air conditioner stops working, your homeowner's insurance won't cover it? Same with plumbing, electrical issues, appliances, and more.
Whether or not you're a new homeowner, a home warranty from Choice Home Warranty could pick up the slack where insurance falls short and protect you against surprise expenses. If a covered system in your home breaks, you can call their hotline 24/7 to get it repaired.
For a limited time, you can get your first month free with a Single Payment home warranty plan.
SPONSORED
Oven-roasted chicken
One Publix staple is its oven-roasted chicken, which is a great buy for retirees.
You can pick up a chicken as a meal or pick it apart to add to recipes like chicken salads or chicken soups to give them a more robust roasted chicken flavor.
Ready-made dishes
Easy, ready-made dishes can help you get dinner on the table after a long day of having fun or just relaxing in retirement.
Check out Publix's popcorn chicken option for an easy bite in the deli section of your favorite Publix.
Healthy items
Publix's Greenwise label is an affordable way to add organic and healthy products to your diet without busting your wallet.
You can check out meats, dairy items, and fruits and vegetables with the Greenwise label at your local Publix to add healthier options to your kitchen.
Remember that store brands can help you save money, too. A great way to save at other stores is to skip the name brand for the store brand, which may be of similar quality and taste.
---
SPONSORED
Stop overpaying when you shop online
Shopping online has its perks. It's super convenient, but it can be time consuming to find the best deals. Instead of hunting for coupon codes (that don't always work!) and opening tons of browser tabs comparing prices, you can try Capital One Shopping.
Capital One Shopping makes saving money effortless. Just add the browser extension and when you check out, it'll scour the internet for coupon codes to help you save cash. And before you check out at 25+ major retailers, Capital One Shopping will notify you with a friendly pop-up if the item you're buying is available cheaper somewhere else.
Capital One Shopping is free to use and won't show you ads. Add it today and stop overpaying! 1
Salads
It can be hard to make a meal when there's just you or your spouse when you're retired, so pre-made meals can be a good and affordable option.
Publix has some great pre-made salads for you to choose from, such as a quinoa salad packed with vegetables or a traditional Greek salad with lettuce, tomatoes, cucumbers, and feta cheese.
Water bottles
Publix doesn't just carry food. You can also grab non-food items for your home or go out when you're retired. One great option is a water bottle, which can keep you hydrated while you're out and about.
It's also important to know that you're more susceptible to dehydration as you get older, so having a water bottle handy can be a healthy way to stay hydrated.
Sandwiches
Stock up on pre-made sandwiches to take with you for volunteer work or a nice picnic lunch for a retiree adventure.
Publix has some great options for retirees, including a Sausalito sandwich or a Cuban sandwich, depending on what you want for a particular outing.
Greeting cards
There are plenty of friends and family who want to hear from you, and you'll have extra time to write a note when you don't have to go to work.
Spend some of your retired days writing cards and sending celebratory messages to friends and family with greeting cards from Publix.
You may want to check the aisles and stock up if there's a sale so you have some stashed away for every occasion.
Canned foods
You may not be able to get out every night to eat or might be at home making a single meal, such as soup and a salad or sandwich.
Stock up on shelf-stable canned items like soups, vegetables, and sauces, so you have something on hand whenever you need a meal idea.
Side dishes
You may need an easy side dish for a night in or to take with you for a gathering with friends or family.
Check out the Publix selection of pre-made side dishes, such as egg salad or potato salad, for the next get-together or barbecue.
---
SPONSORED
Earn 2% cash rewards at grocery stores and Costco
The Wells Fargo Active Cash ® Card (Rates and fees) is a powerful rewards card that allows you to earn unlimited 2% cash rewards on purchases — including on groceries, even at warehouse stores like Costco.

New cardholders can also earn a one-time cash rewards bonus — $200 cash rewards bonus after spending $500 in purchases in the first 3 months!
If you're looking for a powerful rewards card that offers an extended intro APR period, look no further, the Wells Fargo Active Cash ® Card checks that box too!
This card also offers an intro APR of 0% for 15 months from account opening on purchases and qualifying balance transfers (then 20.24%, 25.24%, or 29.99% Variable). Which is great for someone who wants a break from high interest rates, while still earning rewards.
The best part? There's no annual fee .
Click here to apply for the Wells Fargo Active Cash ® Card now.
Insulated coolers
You may have more time to get out and be active or take a fun picnic now that you don't have your time dominated by work.
Grab an insulated cooler from Publix to pack up sandwiches, drinks, and other cold groceries if you want to spend some time having a good time away from home.
Desserts
You can always enjoy desserts regardless of age, so consider heading to Publix for some good deals on cakes and other baked goods.
Publix's bakery offers affordable cakes to help you celebrate birthdays, retirements, or anything else without busting your wallet with expensive items.
You can also try the store's famous confetti bar cake, which Publix fans consider perfect for special celebrations.
Seasonal items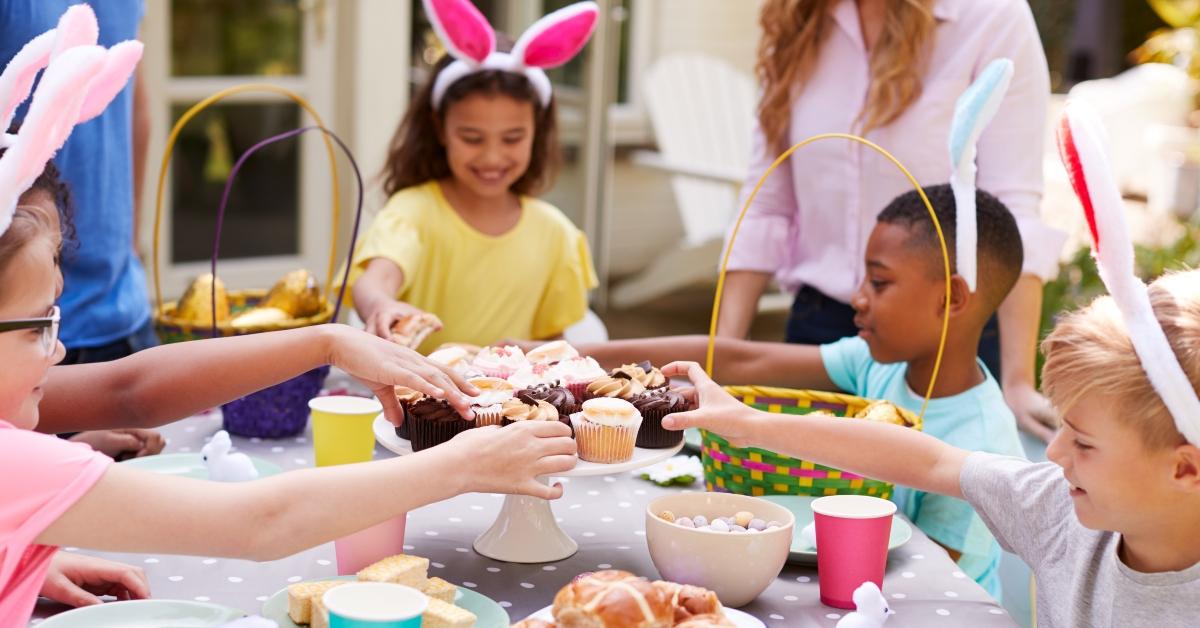 Check out Publix for seasonal items that you can bring home to celebrate fun days when you're retired.
You can get cakes for Easter or Halloween or grab some Christmas cards to ensure you always have the right one on hand.
And check for items on sale after the holidays so you can stock up for next year's festivities while still staying within your budget.
Coffee
You don't need to make a to-go cup of coffee in the morning before you head to work now that you're retired. But you can still enjoy a nice cup for your retired mornings instead.
Publix has plenty of options for you to choose from, including K-Cups if you're just making a serving for yourself.
Frozen veggies
Add some veggies to your freezer so you don't have to worry about finishing fresh veggies if it's just you or you and your spouse.
You can pick up several different options from the Publix freezer section depending on your favorite vegetables or ones that will work best with your planned main dishes for the week.
Baking products
Now that you're retired, you may have more time to bake your own bread, desserts, and other sweet treats.
Check out the aisles of Publix for affordable options like sugar, flour, and cake mix to keep your kitchen running smoothly when you want to make something delicious.
Multivitamins
Stay healthy and fit with multivitamins that can give you an extra boost as you get older.
Publix has a selection of multivitamins for you to choose from, including its store brand of vitamins that can help you save money.
Bottom line
Publix can be a good option if you're trying to save money on a fixed income as a retiree. Remember to consider your budget when shopping and try to find extra deals at Publix if you're on a fixed income.
It's also a good idea to use a rewards credit card when shopping to help you earn cash back and save even more. 
There are plenty of ways to save money while still shopping at your favorite grocery store, which will come in handy throughout your retirement years. 
National Debt Relief Benefits
No upfront fees
One-on-one evaluation with a debt counseling expert
For people with $7,500 in unsecured debts and up