Selling a home for the first time can be an intimidating process, and there are scams out there you are likely to come across. According to an FBI report, nearly 14,000 people fell victim to real estate and rental scams in 2020, with losses totaling more than $213 million.
Read on for our list of the most common real estate scams, how to identify them, and how to avoid them so that you can feel empowered when you sell your first home.
Business email hacks and wire transfer fraud
By far the most common scam, this is when your real estate agent or title company's email gets hacked, revealing your information and closing details. The scammer will then impersonate the seller, asking the title company to wire transfer the escrow funds to the scammer's account instead. Referred to as Business Email Compromise (BEC) scams by the FBI, the agency reports that BEC complaints increased 69% from 2019 to 2020.
Red flags: real estate professionals who haven't addressed cybersecurity issues with you upfront, which may indicate their lack of awareness.
Lock-out agreements and processing fees
A prospective buyer wants to complete a sale quickly and gets you to sign a contract with a lock-out clause, which prevents you from selling the house to anyone else. Betting on your desire to finish the transaction so it doesn't drag out for months, the scammer then asks you for processing fees or even a reduction in the agreed-upon price in order to complete the sale.
Unfortunately, this scam often targets homeowners who are desperate for cash. If you happen to be in that position, you might start researching how to get a loan instead.
Red flags: cash buyers, someone who is rushed and pushy.
Cashier's checks and refunds
Someone contacts you to purchase your home, sight unseen. The would-be buyers send you financial documents and their contact info, and maybe even suggest you hire a real estate attorney, so it all seems legitimate.
Then they send you a cashier's check for tens of thousands of dollars, but it's several thousand dollars more than the confirmed amount. The fake buyer asks you to wire transfer the surplus back to them, and soon after, your bank informs you their check was fraudulent.
Red flags: a buyer willing to purchase your home without seeing it who sends you excessive and urgent communication.
Notice of pendency
In this scam, a buyer waits until they've entered the closing phase and their money is in escrow before demanding a discount — usually for "repairs"— on the accepted offer price or cash back.
When the seller refuses to negotiate, the buyer files a notice of pendency or "lis pendens," which means there's a pending lawsuit on the property. Effectively, this means the seller can't sell to anyone else so they are either forced to negotiate with the buyer or wait it out in the court system.
Red flags: a buyer who is either out-of-state or has little online presence.
Unsolicited buyers wanting off-market sales
These fraudsters will approach you — unsolicited — and sometimes the communications are oddly specific, giving them an air of legitimacy. The endgame here could be an offer that is far below market value or an attempt to phish for personal financial information.
You may be in a situation where an off-market all-cash sale is really tempting because you need the cash. Instead, consider speaking with one of the best mortgage lenders, so they can help you sort through alternatives such as a home equity loan or mortgage refinance.
Red flags: unsolicited communications asking for details about your home, or an outright all-cash offer. The average contract-to-closing time can take four to six weeks; if the buyer wants you to act quickly or gives you assurances of an immediate sale, it's most likely a scam.
Forged deeds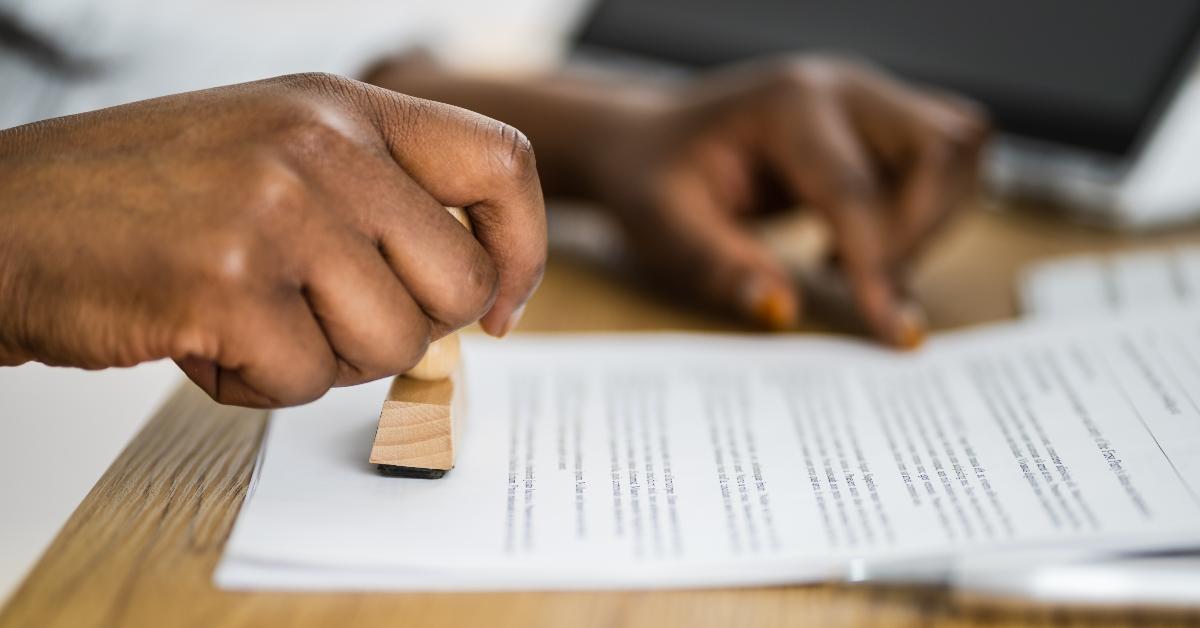 Imagine putting up your home for sale, finding a buyer, getting all the way to closing, and then discovering that someone else has made a claim on your property, either through a quiet claim or outright forgery.
Typically, this scam involves someone presenting a fraudulent deed of your property to a notary, recording the new deed at the county recorder, and then taking out a mortgage on your property for the funds. If you're a homeowner who has a lot of equity in their home, you're a scammer's favorite target.
Red flags: not receiving a mortgage or tax property bill.
Suing a seller for not disclosing "known" issues
In most states, sellers must inform buyers about known property damage, such as leaking pipes or even known noise disturbances. The key part here is "known," which makes it easy for a buyer to accuse you of concealing factors that negatively affect property value, and then take you to court for it.
If you're a homeowner who's wondering if you really need to disclose, say, a local high school's insanely loud stadium sound system, research local and state laws or contact a qualified real estate attorney.
Red flags: a less-than-thorough home inspection on the buyer's side.
"We buy homes!"
Although there are some legitimate businesses that specialize in buying homes for cash, the "We Buy Homes for Cash" fliers tacked on telephone poles are most likely the work of scam artists.
This scam works by promising a — usually desperate — homeowner a quick cash sale. The scammers convince the homeowner to sign over the deed early, promising you a fast payout of your mortgage. This gives the scammer control of your property which they can lease to a new tenant. Although you've lost the right to your home, you'll still have to pay the mortgage.
Red flags: a company that advertises on cheaply printed flyers or leaflets and has no online presence or registration with the Better Business Bureau, or any attempt to get you to sign partially blank or complicated documents.
Short sales and flopping
This complex scam involves an owner who has decided to complete a "short sale," which is when a house is sold back to the bank for less than their outstanding mortgage balance.
One way this can turn into a scam is when a buyer — maybe with the help of a fraudulent appraiser — convinces the homeowner that the property is worth far less than it really is. Once the short sale is completed, the buyer turns around the sells the property at its true market value.
Red flags: a buyer who presents themselves as an investor but is not known in the community and doesn't have an online presence.
Upfront administrative fees
A company or "agent" approaches you about selling your home, maybe even promising that they already have a buyer. However, they need administrative fees or money for taxes paid upfront before they can complete the sale. The unsuspecting property owner pays the fees, and then the scammer disappears.
Red flags: anyone who asks you to pay fees upfront, especially if they offer you a "money-back guarantee" if the property isn't sold.
How to avoid being scammed
Research everyone involved in any transaction, know the true value of your home and neighborhood, sign up for scam alerts with your state consumer protection office, and only disclose personal financial information in person.
To avoid deed fraud, consider buying owner's title insurance and sign up for your municipality's version of a homeowner notification program, which will alert you if someone makes a claim on your title. Talk to all parties about best cyber security practices and be watchful in all correspondence, especially during the closing process. Finally, be suspicious of anyone who contacts you without your invitation.
What to do if you've been scammed
Before you enter into the process of selling your home, it's good to have an action plan in place, like these steps from the Federal Trade Commission (FTC)'s guide on what to do if you've been scammed.
If you suspect you've been the victim of a wire transfer or cashier check fraud, contact your bank immediately to see if any transactions can be reversed. You'll also want to contact your local law enforcement agency and ask for the financial crime or fraud unit. Finally, contact your county or state's district attorney's office and your state's consumer protection office.
If the scam involved a transaction in at least one other state, mortgage fraud, or internet crime, contact your local FBI office. As a good samaritan practice, you should also file a report with the FTC and alert the Better Business Bureau.
Bottom line
Although the number of real estate scams might seem daunting, using these tips, and trusting your gut can offer a lot of protection. If something feels off, listen to your instincts, because it probably is. And never, ever, feel pressured to rush into a transaction.
Curbio Benefits
Update your home so you can sell faster and for more
All-inclusive service means you don't have to lift a finger
Small repairs to whole-home renovations, Curbio can do it all
$0 due until the home sells with no interest charges