Investing in real estate isn't just for the ultra-wealthy. Real estate investment can be accessible to anyone, and the unique potential benefits could make it a smart addition to your overall investment strategy.
If you're looking to build wealth, learning how to invest in real estate is a great place to start. It's less intimidating than most people think, and it could bring in some serious cash. Here's why many investors prefer to put their money into real estate.
Real estate is a tangible asset
Investing is easier to understand when you can see and touch your investment. Many people prefer to invest in something tangible. You can put work into a piece of real estate to increase its value and see your results. And, if a financial crisis causes property values to drop, you still own the property. You'll still be able to rent it out, use it yourself, or pass it down to someone in your family.
Furthermore, many investors enjoy the occasional use of a rental property as a vacation home. As a tangible asset, you can derive enjoyment from owning an investment property in addition to getting a return. That may be why a Gallup poll shows that most Americans prefer real estate over other investment opportunities. Just be sure to understand the IRS limitations on personal use so you don't get yourself into tax trouble.
Real estate diversifies your investments
The SEC recommends having a mix of different types of investments to protect yourself against potential losses. Real estate is considered an alternative asset class, and it can help you diversify your portfolio. That's true whether you are purchasing a rental property or investing in a REIT (for more information on what these are, check out our guide to REITs).
Historically, the performance of real estate investments has had little correlation to the performance of the stock market. For this reason, many investors consider it to be a way of decreasing the chances of overall losses. Of course, there's no guarantee of future returns when it comes to any kind of investing.
Real estate typically has less volatility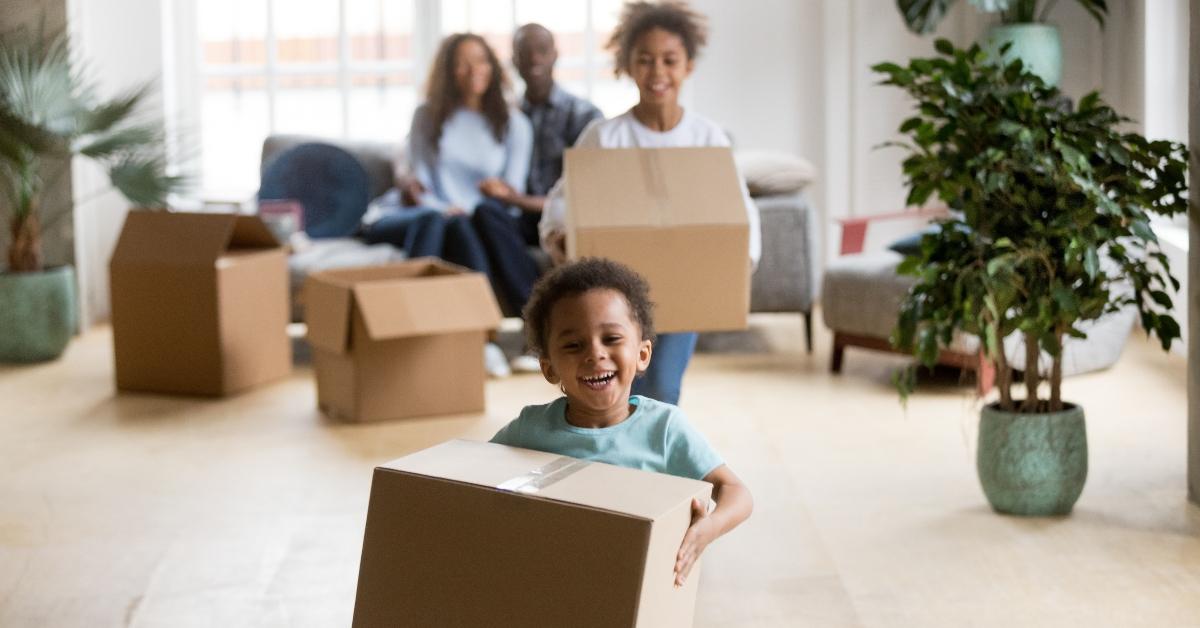 Stock prices fluctuate with changes in the market, which can translate to daily changes in value. With the higher costs associated with buying and selling and fewer real estate investors, real estate is traded less frequently, so daily price changes are minimal.
Real estate investors also have the opportunity to use their knowledge about real estate to make an investment that they personally feel could potentially beat the performance of the market. Again, there is no guarantee, but real estate offers different strategic choices than stocks, and some investors might prefer this advantage.
Real estate could appreciate
Nationally, homes appreciate in value at an average of around 3.5% to 3.8% each year. That means you have the potential to earn money on a real estate investment even if you do nothing but maintain the home.
But you can also gain higher appreciation by making improvements to the property. Some renovations can earn you as much as a 97% return on investment. For more information, check out our list of smart and easy ways to boost your home's value before you sell.
What's more, buying in an up-and-coming area may mean your home will appreciate faster, and buying and selling at the right time can also increase your profits. For example, in May of 2021, the price of single-family homes in the U.S. was up nearly 27% year-over-year. Not every year will experience that kind of increase, though.
Real estate has tax advantages
There are a handful of tax benefits you can take advantage of when you own a rental property or investment property. These can make real estate investing particularly appealing.
Potential real estate tax benefits include:
Business expense deductions: If you receive rental income from your investment each year, you can deduct the costs of operating the rental so you won't pay taxes on all the income you receive. For example, you can deduct mortgage interest, property taxes, landlord insurance, maintenance costs, and utility costs. You can also deduct your expenses for conducting business, such as advertising costs and property management fees.
Depreciation: If you're using a rental property to generate business income, then you can deduct depreciation, or your property's wear and tear over time. To do this, you'll divide the value of the structure minus the land by 27.5 years to calculate the amount you can deduct on your tax return each year. However, you'll have to pay income tax on the appreciated value of your home above your cost basis when you sell. Some exceptions apply, so talk to your accountant.
Lower tax rates: If you receive rental income without providing substantial services, you only have to pay income tax on the earnings, not self-employment tax. And when you sell the house, you'll only have to pay capital gains tax, which is typically no more than 15% for most individuals. In fact, if your taxable income is less than $80,000, you may not need to pay any capital gains tax.
1031 exchanges: This is a way to avoid capital gains tax on a rental property even if your taxable income is on the high end. A like-kind exchange is a reinvestment incentive provided by the IRS that allows you to exchange one investment property for another and defer paying capital gains tax if the new property is the same or greater value.
Real estate could provide passive income
In addition to appreciating in value, an investment property can also provide cash flow if you service it as a short or long-term rental. Just by maintaining the property and communicating with guests, you could bring in cash every month.
And if you want to take a truly hands-off approach to your rental property, you can hire a property management company to handle the listing, advertising, coordination of cleaning crews, and more.
For other simple ways to earn money on the side, check out our guide on 32 ways to earn passive income.
Real estate could provide an inflation hedge
The price of goods and services in the economy rises over time, and that means your cash will lose purchasing power. Annual increases in the Consumer Price Index have hovered around 2% — your cash can't keep pace with that, even in the best savings accounts.
But real estate investments have historically tended to outpace inflation, commonly following an upward curve. That means if you put your cash into a house, you'll have a better chance at earning enough on your investment to offset the diminishing value of the dollar.
Real estate is a secured loan
Borrowing money to invest in stocks, known as margin trading, is a risky move that could cause you to lose more money than you originally invested. Taking out a loan that is secured by an asset like a home, on the other hand, is considered comparatively safe. Just make sure you have a way to cover the mortgage each month, even if there happens to be an interruption to your rental income (a landlord insurance policy can help with that).
Real estate offers you multiple ways to invest
Buying an investment property typically requires a higher down payment than purchasing your primary residence. And coming up with 20% can be tough — you would need more than $80,000 in cash to finance a home with the median purchase price in the U.S. right now.
But you don't need to have dollar bills coming out of your ears to invest in real estate. Two options that don't require as large of an investment are real estate investment trusts (REITs) and crowdfunding.
REITs are companies that own a collection of income-generating properties, from residential properties to retail spaces to resorts. Investors buy shares that get them a portion of the income generated by these properties. Fundrise is a REIT that has low fees and allows you to get started with as little as $10.
Read our full Fundrise review for more details.
It's also easy to get into crowdfunded real estate, though a larger investment is typically required. Crowdfunding allows you to purchase part ownership in a specific property. One company that offers this is Crowdstreet. Most options listed in the Crowdstreet marketplace have a minimum investment of $25,000.
Read our full Crowdstreet review for more details.
Bottom line
Real estate investing is a great way to diversify your portfolio, earn passive income, and even get a tangible asset you can enjoy use of a few times a year. It's even possible to defer capital gains tax if you continue to invest in property as part of your overall strategy. And if you're not ready with a sizable down payment, you can break into investing in REITs or crowdfunding.
Whether you've got your eye on a beach home in Hawaii or just want to put a few hundred dollars of your savings to work, there are opportunities out there for smart investors like you.
FinanceBuzz is not an investment advisor. This content is for informational purposes only, you should not construe any such information as legal, tax, investment, financial, or other advice.
CollabHomes Benefits
Start investing today with only $500 to own shares of student housing real estate
When students pay rent, you collect dividends — CollabHome collects millions of dollars of rent every year!
Everyone wins: You get potential dividends paid monthly while making student housing better