A home equity line of credit (HELOC) could be a good option for some homeowners. It's sometimes referred to as a second mortgage, but homeowners without a mortgage can still get a HELOC.
A HELOC lets you borrow against your home's equity to fund home improvement projects or other expenses. And since it's a revolving line of credit, you can borrow just what you need and pay off all or some of the balance at any time to reduce money stress.
We'll take a look art the benefits as well as drawbacks of getting a HELOC.

You may get a lower interest rate
Borrowing against your home could save you money. HELOCs often come with lower interest rates than personal loans and credit cards. But this isn't always the case.
It's always a good idea to compare your options and see which makes the most financial sense for your circumstance.
You can make smaller payments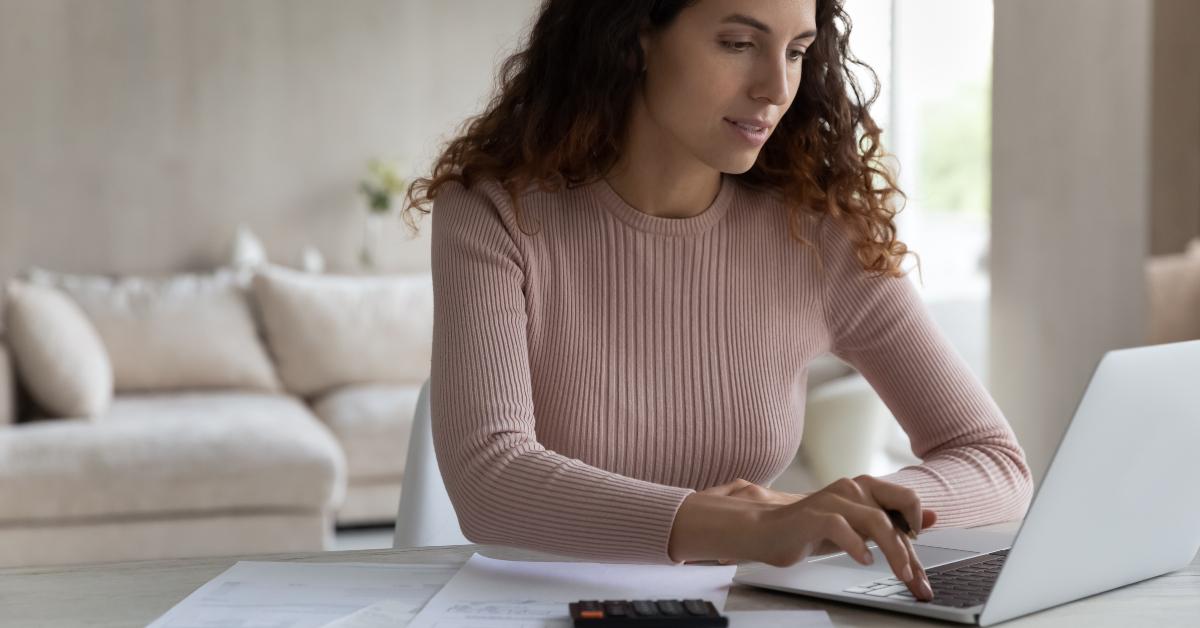 Many HELOCs allow for interest-only payments during the draw period. This could be a good option if you don't have a lot of wiggle room in your budget but expect better financial circumstances later.
You have payment options
If you want to pay more than just the interest during the draw period, you can begin making principal payments. This means you could pay less interest overall, making it a good option if you can afford it.
You can borrow now and later
You'll typically have ten years to withdraw from your HELOC, so you can borrow against part of your home's equity now and part of it later. This comes in handy for long-term projects or if you aren't sure how much money you need.
You may be able to deduct the interest
If you use the funds to make qualified home improvements on your house, you could deduct the interest paid on your HELOC for your taxes. However, you'll have to itemize deductions to take advantage of the tax break.
You can spend the money on what you want
While using the money for qualified expenses can get you a tax deduction, you aren't limited to home improvement projects. Some people use HELOCs to pay for college or for other large expenses, while others use the funds to pay off more expensive debt.
You may get a large loans
HELOCs are appealing when you need a lot of money, such as for a major home renovation.
If you have a lot of home equity, you could borrow a significant amount of money. But just because you can doesn't mean you should. And with a HELOC, you can only borrow — and pay interest on — only what you need.
You could raise your credit score
Adding a new type of credit and making on-time payments can raise your credit score which could help you qualify for better loan rates in the future.
You may pay interest on money you don't use
If you're required to make minimum withdrawals from your HELOC, you might have to pay interest on money even if you don't use it. Make sure you fully understand the terms and conditions before taking out a line of credit.
You may pay upfront fees
As with a mortgage, a HELOC uses your home as collateral, so you might need to pay upfront fees such as a title search fee, an application fee, and a home appraisal. You may also need to hire an attorney to review any documents.
You may see your interest rate increase
Interest rates might increase over time, which can wreak havoc on a budget, especially if you only made interest-only payments early on. Determine the highest rate your lender will charge before making the commitment. If you can't afford it, reconsider getting the HELOC.
You may see your payments increase
You'll face higher monthly payments after the draw period ends if you made interest-only payments during that time. The significantly higher payments can cause panic. 
This is especially true if your interest rate has increased or you've encountered other financial difficulties.
You risk foreclosure
Because you use your home as collateral, you risk foreclosure if you default on payments. Many HELOCs have a 10-year draw period and a 20-year period for making principal payments. 
While that may seem like a long time, it's hard to foresee what can happen. Unexpected job loss or health problems can prevent you from affording the payments.
You might spend more than you need
High loan amounts and low initial payments can make it easy for borrowers to overspend. It's often tempting to take out money when you don't have to pay it back for several years.
You should practice responsible spending with a HELOC just as you would any other line of credit.
You may have early payoff fees
Some HELOCs come with prepayment penalties. You don't want to pay more for paying off your line of credit early.
Make sure you understand your lender's policy for closing your HELOC early, especially if you plan to sell your home in the near future.
You reduce your home equity
Like a mortgage, a HELOC will reduce your equity in your home until it's paid off. But a HELOC lets you borrow only what you need and make more than interest-only payments, minimizing the effect on your equity.
Bottom line
It can be tricky to know how to finance your next big project. With loan rates increasing, you make need to prepare yourself financially for a recession or other economic difficulties. 
Most HELOCs come with variable rates, but you may be able to lock in an interest rate with some lenders.
These tips about using a HELOC should shed more light on one of your options and make that decision a bit easier.
Curbio Benefits
Update your home so you can sell faster and for more
All-inclusive service means you don't have to lift a finger
Small repairs to whole-home renovations, Curbio can do it all
$0 due until the home sells with no interest charges