Grocery shopping is an arduous task for many, from inflated grocery costs and crowded stores to the dreaded long lines. People are always looking for ways to save money while shopping as well as ways to make it easier. 
There are some ways to curtail some of the struggles with shopping, though. In addition to saving you time in excessively long lines, here are more reasons to love self-checkout.
Get a protection plan on all your appliances
Did you know if your air conditioner stops working, your homeowner's insurance won't cover it? Same with plumbing, electrical issues, appliances, and more.
Whether or not you're a new homeowner, a home warranty from Choice Home Warranty could pick up the slack where insurance falls short and protect you against surprise expenses. If a covered system in your home breaks, you can call their hotline 24/7 to get it repaired.
For a limited time, you can get your first month free with a Single Payment home warranty plan.
SPONSORED
An introvert's delight
For introverts, one of the most challenging parts of grocery shopping is dealing with small talk from patrons and cashiers. You can avoid a fair chunk of socialization by using self-checkout.
Unless you have an issue with the checkout lane, you won't have to speak to anyone during your purchase, making it a wonderful option for those who like to keep to themselves or avoid mistakes of last-minute purchases.
Faster lines
Another major benefit of self-checkout is that the lines may be faster. Because people in self-serve lanes have smaller hauls, they tend to move quicker and are not as meticulous about bagging as trained employees.
If you're picking up a small grocery order, skip the hassle of a 10-minute line and make a run for self-checkout instead to save time and energy.
Cleaner stores
When employees are stuck at registers during busy hours, they may not be available to help keep the store clean and organized.
With ample self-checkout options, however, only one or two employees are required for errors and surveillance. The others are free to help keep the store in tip-top shape, resulting in a better experience for you.
---
SPONSORED
Stop overpaying when you shop online
Shopping online has its perks. It's super convenient, but it can be time consuming to find the best deals. Instead of hunting for coupon codes (that don't always work!) and opening tons of browser tabs comparing prices, you can try Capital One Shopping.
Capital One Shopping makes saving money effortless. Just add the browser extension and when you check out, it'll scour the internet for coupon codes to help you save cash. And before you check out at 25+ major retailers, Capital One Shopping will notify you with a friendly pop-up if the item you're buying is available cheaper somewhere else.
Capital One Shopping is free to use and won't show you ads. Add it today and stop overpaying! 1
Pick your bags
Some people are very particular about how they'd like their groceries bagged.
However, asking the cashier to switch to paper from plastic, use your reusable totes, or not pack certain items with others can make you feel bothersome.
When you use self-checkout, you have access to all the bagging options and freedoms you could ask for.
Lower prices
Self-checkout often saves businesses money over time with reduced labor costs. If you think this doesn't impact you as a shopper, think again.
If stores are able to reduce labor costs, they're able to competitively reduce other costs, too, like the groceries themselves.
Item accountability
Few things are more annoying than getting home, unpacking your groceries, and realizing the cashier forgot one of your bags or left an item on the belt.
With self-checkout, however, you get to be the one performing quality control. If you have a keen eye, you'll never forget a bag or item again.
Health-conscious option
If you take your health very seriously, interacting with a cashier can be nerve-wracking, watching as they touch your items, handle your money, and so on.
With self-checkout, you're the only one touching your credit card, produce, bags, etc. You can even wipe down touch screens or keypads without feeling judged by the cashier.
Creates more space in the store
No one likes navigating a densely packed building with a huge cart in tow, making crowded grocery stores a nightmare for many.
By removing large checkout lanes in favor of compact self-checkout options, grocery stores can reallocate that extra space back to the customers, making the store feel less crowded and overwhelming.
Privacy
Some items, like bug and pest treatments, personal health items, and other hygiene products, can be embarrassing to bring through a standard checkout line.
While you shouldn't feel ashamed about any of these purchases, the privacy of self-checkout can help make these transactions feel a little less awkward.
---
SPONSORED
Earn 2% cash rewards at grocery stores and Costco
The Wells Fargo Active Cash ® Card (Rates and fees) is a powerful rewards card that allows you to earn unlimited 2% cash rewards on purchases — including on groceries, even at warehouse stores like Costco.

New cardholders can also earn a one-time cash rewards bonus — $200 cash rewards bonus after spending $500 in purchases in the first 3 months!
If you're looking for a powerful rewards card that offers an extended intro APR period, look no further, the Wells Fargo Active Cash ® Card checks that box too!
This card also offers an intro APR of 0% for 15 months from account opening on purchases and qualifying balance transfers (then 20.24%, 25.24%, or 29.99% Variable). Which is great for someone who wants a break from high interest rates, while still earning rewards.
The best part? There's no annual fee .
Click here to apply for the Wells Fargo Active Cash ® Card now.
Accessibility features
In some instances, self-service can be more accessible to disabled shoppers, provided the checkout lane is designed with accessibility in mind.
More and more self-checkout counters are being built wider and lower to the ground, making them wheelchair accessible.
Many screens are also designed with high-contrast colors and automatic audio feedback, making them easier to use for visually impaired shoppers.
Multilingual options
Another accessibility feature self-checkout provides is translation options. A traditional checkout line can be incredibly anxiety-inducing if you don't speak the local language or dialect.
Thankfully, one of the leading self-checkout kiosk brands provides audio translations for as many as 240 languages and video translation for more than 40.
Price verification
When stores get busy, it's common for items to get swapped or moved around on the shelves, leading you to think they're cheaper than they are.
Similarly, it can be hard to know what's still on sale when discount or clearance tags aren't removed.
When going through a standard checkout line, you likely won't see the item's price until you leave the store and check your receipt. At self-checkout, though, you see the price immediately, helping you make more informed purchases.
Learning experiences
In today's tech-driven world, it's assumed that most people know how to use things like automated self-checkout systems. However, only around 41% of adults without a high school diploma are considered digitally literate.
For adults and children alike, self-checkout is a wonderful place to learn the basics of touch screen technology in a self-paced, familiar environment.
Bottom line
While some aspects of grocery shopping, like crowds or prices, are unavoidable, others are within your control. Choose self-checkout to save time and make your shopping trip more convenient.
While you're at it, save yourself some money with a top cash back credit card and savvy shopping tricks and practices, like meal prepping, making lists, and more. 
All of this can contribute to a better shopping experience while you save yourself some money. 
Lucrative, Flat-Rate Cash Rewards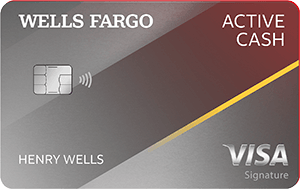 5.0
FinanceBuzz writers and editors score cards based on a number of objective features as well as our expert editorial assessment. Our partners do not influence how we rate products.
Current Offer
$200 cash rewards bonus after spending $500 in purchases in the first 3 months
Rewards Rate
Earn 2% cash rewards on purchases