The current job market has put the power into the hands of potential employees looking for work and looking to earn a higher paycheck. In fact, there were more than 11 million jobs open in January of 2022 in the United States, according to the Bureau of Labor Statistics. That means companies are hiring, and it's an employee's market. Job hunters might be able to pick the best positions for them.
It also means employees may be more willing to step back from the hiring process if they see any issues indicating this may not be the best position to accept. Here are a few red flags to watch for.
Bad communication
It may be exciting to receive a call from human resources showing their interest in you, but what happens after that is also important. Pay attention to emails that they promise to send but you don't receive, or calls with a potential employer that don't get returned when they should be.
Bad communication during the hiring process may be a sign of disorganization in the company. That may not bode well for the hiring process or daily professional work if and when you might be hired.
No clear description
You may be sending out resumes to any number of job listings, so double-check the job description once you've been contacted about the position. Get a second view of what the position entails and if there are clear responsibilities. Make note of any vague bullet points under the job description or buzzwords that could be covering up more mundane tasks.
Human resources gaffes
Human resources may be the clearinghouse for any potential interviews or discussions about a position. Things like scheduling the interview at the wrong time or getting you in touch with the wrong person may be a sign that the human resources department is not well organized, which could be an issue as you move forward in the process.
Also confirm with human resources that you're discussing the position you applied for. Sending you in a different direction within the company may be a sign that their department isn't detail oriented.
Bad interview process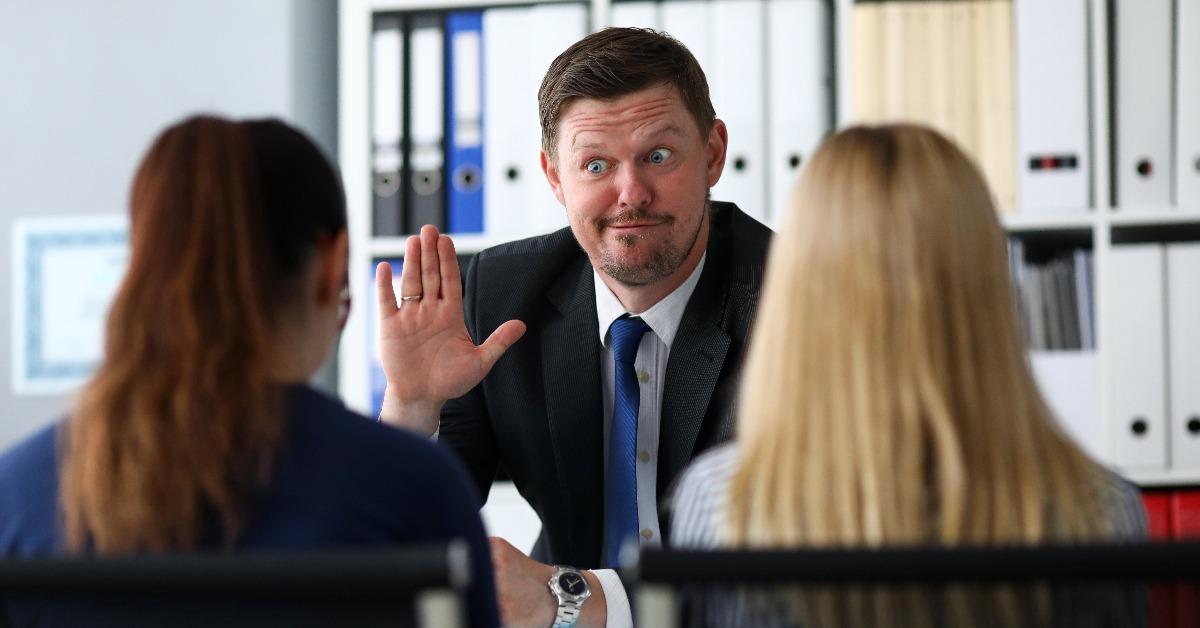 Sitting down with a potential employer is a great way for them to get to know you better, but it could be a good way for you to get to know them as well. A good interview may mean productive interactions between you and the interviewer.
They should ask interesting questions to learn more about your work experience and explain more fully the role you're interviewing for. On the other hand, inappropriate questions or bad interactions with employees or human resources representatives may be a sign that this position might not work out for you.
No work boundaries
The job description may describe the job as a full-time position, but there's a difference between a 40-hour full-time job and working all hours with no additional pay or compensation. Ask about vacation and sick days as well as typical hours for a position.
If your potential employer talks about working long hours or mentions that you need to be available at any time to answer questions — even late at night — you need to take that into account before accepting a position.
In-office perks
Another sign a position lacks boundaries between your personal and professional lives may be the extra "perks" offered in your office building or on your company campus. Those perks may be offered so that employees don't leave the office.
Free food might be a sign that they expect you to work through lunch or want you in the office during dinner hours. And there are other benefits such as a gym, pool, or on-site dry cleaning that may technically be free but also are used to keep you close to the office.
Employee answers are lacking
You should have questions for a potential employer prepared ahead of time. Find out what a typical day might look like or why they like working for the company. Employers probably expect these questions and could have answers already prepared for you.
But if an employer gives you vague answers or goes off on a different topic instead of directly answering your question, beware. There may be a reason they don't want to give you a straight answer.
No clear career path
Although you're applying for a specific job, don't be afraid to ask where you can go from that position. Talk to your potential employer or human resources not only about the position you applied for but other positions you might move into as you progress through the company. If they can't see a career path for you, then you may not see yourself with this company for a long time.
News reports
Sometimes the best research you can find about a company is from mainstream sources. Search for information about the company before and during the interview process. Perhaps there are articles about a shake-up within the company's executive positions.
You may also read earnings reports and calls with investors about the company's financial prospects. Each piece of news could help you decide if the company is on sound footing or if you may be applying to work for a company with major issues.
Contract terms
So you finally made it through the interview process and have received a job offer. That's a great accomplishment! But don't just sign on the dotted line. Give a good look at your potential package, paying close attention to the salary being offered as well as health and wellness benefits, vacation or sick leave, or 401(k) match. If something seems amiss, follow up with the person offering you the position and be willing to walk away if they aren't offering you what they promised.
Pro tip: This is a good time to review how to negotiate like a pro to get the most out of any potential offer that you are given, including salary, benefits, and other compensation.
It doesn't feel right
You may have gone through the interview process, talked to different people and have an offer in hand. But if something feels off to you during the process, it's OK to trust your gut. In fact, there may be a reason that you feel uneasy, and that is a red flag itself even if you can't define exactly what's wrong.
Of course, you have to be willing to walk away on your gut instinct, and that may feel uncomfortable as well. But if the company and job just don't feel right, there may be other opportunities in the current job market.
Bottom line
Remember that the job market is strong for potential employees and you may not have to take a job just because they showed some interest in your work. Watch out for red flags and find a potential position that gives you green flags — and hopefully some greenbacks — as you take a new step in your career.