Could renting be the right decision for you during retirement? Maybe you can retire comfortably instead of having to continue working to pay off your mortgage. 
Perhaps you could rent in an area that's more appealing to you, such as in a tropical destination. Don't overlook the benefit and value of renting instead of owning during your retirement years.
Consider these 15 reasons why renting is a smart move for retirees.
Home maintenance is easier
One of the best reasons to rent is that you no longer have to worry about tedious maintenance tasks. You don't have to find someone to clean the gutters, reseal the deck, pay for tree maintenance, or replace major household appliances. 
Rather, you just have to call on the property management company or landlord for help.
No property taxes
How much money do you pay in property taxes each year? As a renter, you won't be paying property taxes.
Consider that those taxes are likely to rise in the coming years, too. That's a simple and, oftentimes, valuable savings option for retirees who want to save money during retirement to lower their monthly budget needs.
Sell a longtime home and get the capital gains exclusion
If you sell your home, you are exempt from the capital gains tax that is typically charged when you sell an asset that rises in value over time. 
If you're single, you do not pay taxes on the first $250,000, or if married filing jointly, that exemption rises to $500,000. You can take those savings to invest or pocket it in a savings vehicle.
Renting may improve accessibility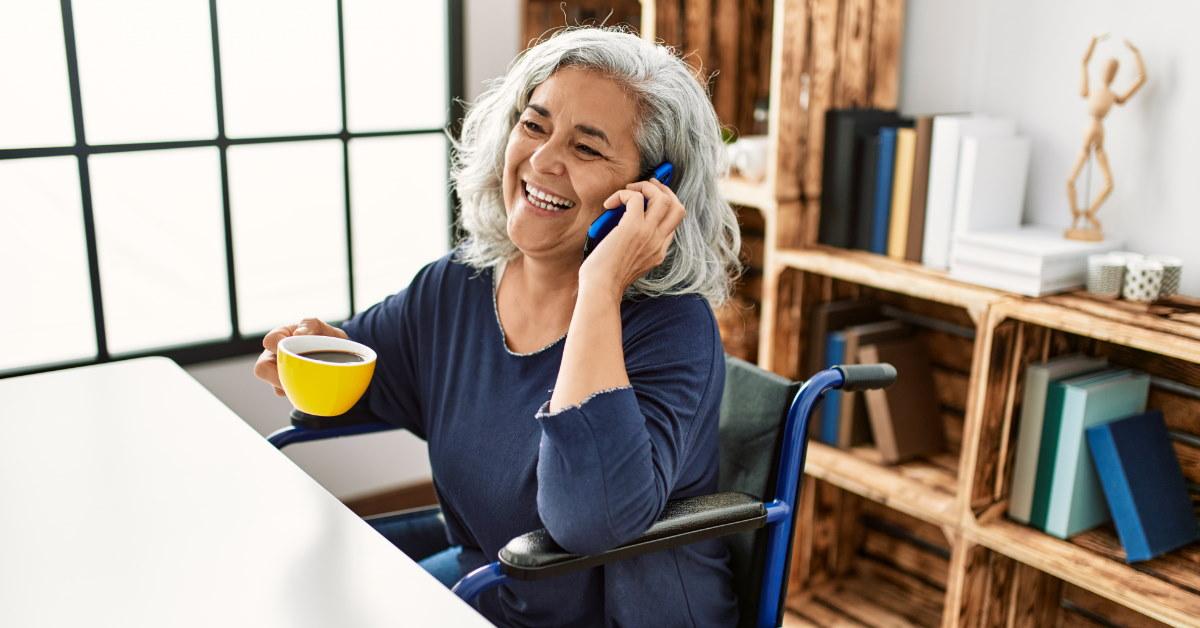 Renting a home allows you to choose a location that is more fitting to your needs, especially as they change over time. For example, you can choose a one-floor apartment for easy accessibility.
The Centers for Disease Control and Prevention notes that two in five Americans over the age of 65 have some type of disability, with the most common being mobility-related. 
Choosing a smaller, perhaps accessibility-designed rental property means you don't have to retrofit your home to make it easier for you.
Renting a home is faster than buying
If you want to move to a home that's more fitting to your retirement lifestyle, you'll have to go through all of the leg work to do so. 
That means negotiating prices, getting a home inspection, qualifying for a loan, paying closing costs, and then having to go through selling your existing home as well.
Lower monthly payments are likely
If you're watching your monthly budget carefully, you'll appreciate that renting a home tends to be more affordable than paying a mortgage. If you're still paying down a mortgage and want to lower your costs each month, consider selling and renting instead.
One of the ways seniors throw away money during retirement is by having to pay interest on a mortgage. Or if you are near the end of your mortgage term, the tax break for mortgage interest may have vanished. 

Moving to upscale is far easier
If you want to live in a retirement community that offers tons of amenities or you want the latest styles and trends, renting is the way to go. 
If your current location is no longer the modern experience you're looking for, rent instead. Then, you can move quickly and easily to a new retirement community or move to an area that's more appealing to you as you get older.
Put the value of your home into investments
Though there's some risk involved, you may be able to use the value of your home to maximize your investments. 
For example, if your home is currently worth $300,000 and you sell, you may be able to put the bulk of those funds into investments that can grow in value over the next five to 10 years, allowing your home's equity to actually make money for you.
You're unsure where you want to live
Whether or not you retire early, you may be unsure where you want to live right now. Do you want to stick around where your kids are raising their families? Or maybe you want to focus on your interests or a desirable region of the world?
Perhaps you want to have the flexibility to travel in a few years and live abroad for some of that time. Renting makes that possible. It's easy enough to make a change as often as your lease expires.
Use your home's selling value to fund retirement
If you're "house rich and cash poor," selling your home could mean putting those funds into your retirement account, helping you to retire more comfortably.
Let's say your home is worth $400,000. Those funds can go into your cash reserve to help you meet costs during retirement. It becomes liquid for you.
You expect to need assisted living
Some people find they will need or benefit from assisted living during the later portion of their lives. That could be due to mobility issues, diagnosis of a health condition, or dexterity matters. Right now, you may be able to manage your home, but in the coming years, that could prove harder to do.
Renting allows you to establish your goals and liquidate your home's value while it's easier on you. Then, when the time comes, moving from a rented home to an assisted living community may be easier than expected.
You want to retire now, but not settle down
You have plans for the next few years. You're still young and healthy, so you plan to spend very little of your early retirement living at home. Instead, you'll travel the world, hike, and spend some time with the people you care about around the world. 
You don't want to be tied down with a home to manage. Renting offers more freedom in this situation. You can always settle down later when you're actually ready to do so.
Be surrounded by others
Renting in a community, especially a 55+ community, may mean more social activities and opportunities to be engaged in life. 
You could buy a home in this type of community, but in a smaller rental building or group of buildings, you have a closer group of people to be friends with or simply talk to more readily. Choose to rent in a location with access to social events and community activities.
Better access to amenities
Choosing the ideal rental community could mean spending time relaxing by the pool that's maintained by building management or visiting the gym for a workout when you want to do so.
Some rental communities offer surprising amenities like onsite coffee bars, libraries, and space to host your grandchildren's birthday party. 
You may want to rent in a community that offers walking trails, a waterfront view, or access to green space. You could find these in a home, but they will cost you.
Rents rise, but so does inflation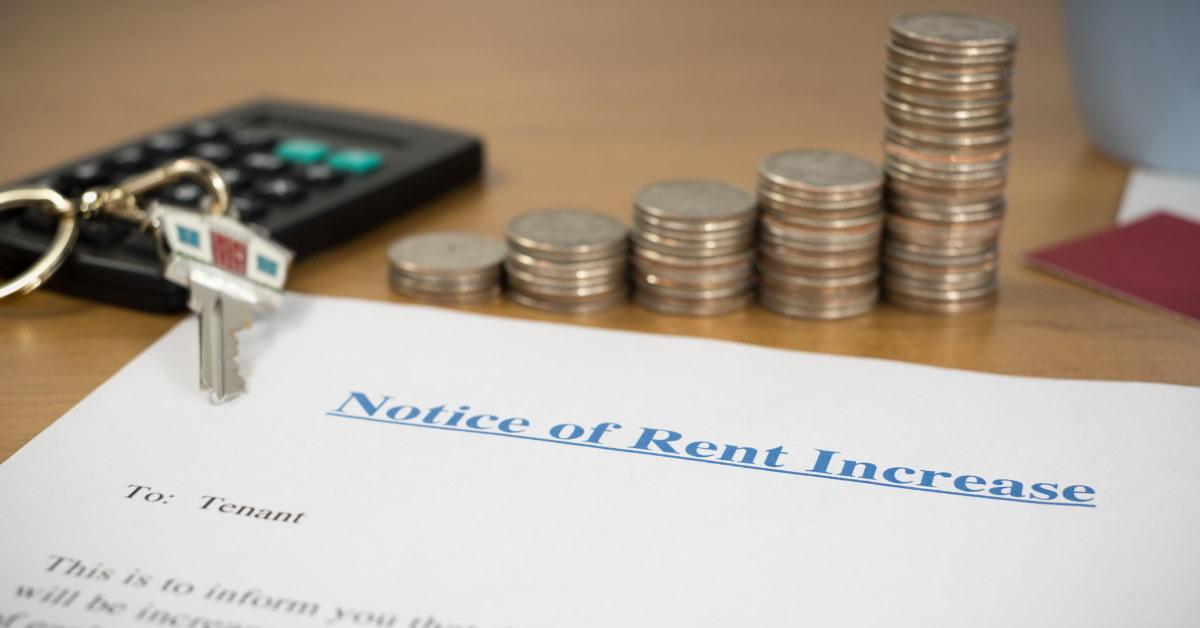 The biggest drawback of renting is that your monthly payment could rise over time. However, inflation is still a big factor and can impact you when owning as well, especially if you have to deal with paying more for property maintenance and the higher cost of homeowners insurance.
Bottom line
When making the decision about where you'll live during retirement, know that owning or renting can be desirable for you. If you rent, it may be easier to get help if you run into financial trouble. You may discover ways to help pay your rent, especially if you end up qualifying for Medicaid.
If you owned a home and suddenly needed to move into assisted living or long-term care, you would probably have to sell your home. In some circumstances, you may need to sell your home to meet the asset requirements to get help paying for that care. This is about your needs now and in the future.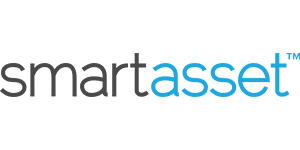 Smart Asset Benefits
Get matched with fiduciary financial advisors
Advisors are vetted and certified fiduciaries
Take the mystery out of retirement planning
Their matching tool is free
FinanceBuzz doesn't invest its money with this provider, but they are our referral partner. We get paid by them only if you click to them from our website and take a qualifying action (for example, opening an account.)