Retiring from your career doesn't mean you have to stop working. As we're all aware, times are tough. Between inflation and an upswing in prices for everything from gas to groceries, making some extra cash on the side can help supplement your Social Security checks.
In fact, there are lots of great jobs out there for older Americans who want a flexible schedule — and they pay well, too.
Tutor
If there's one thing seniors have an abundance of, it's experience. Why not share it with the next generation?
The average going rate for a tutor is between $25 and $80 per hour. SAT and test prep is even more lucrative, with rates starting at $45 per hour.
Fitness instructor
If you know your way around a gym and are eager to teach, you're in luck. The average hourly rate for a fitness instructor is $21.
Some of that is going to depend on your qualifications and how long you've been doing it, but it's a great way to stay active and pass your know-how on to others.
Yoga instructor
Doing yoga not only keeps you limber, but it can also make you money. If you can teach a class, you could make between $25 and $35 per hour. More money can be made if you sell books and workshops. That's all part of the hustle.
Pet sitter
It doesn't matter if you're a dog person or a cat person, pet sitting is big business. You don't need any special skills other than being an animal lover and your schedule is up to you.
Rates vary, but the top sitters in the U.S. charge $20 per hour. You can also build a pet-sitting business by joining Pet Sitters International's network of sitters for a membership fee.
Mail driver
As the USPS motto goes, neither snow nor rain nor heat nor gloom of night will keep the mail from being delivered. If you've got a commercial driver's license, a clean record, and can pass the exam, the Postal Service is ready to pony up $26.14 per hour for motor vehicle drivers.
UPS driver
Like the U.S. Postal Service, UPS needs hourly, part-time and seasonal drivers to deliver the goods. If you have a commercial driver's license (CDL), you can make $23 per hour as a package delivery driver.
Even if you don't have a CDL, UPS offers many other part-time, full-time, and seasonal opportunities.
Massage therapist
Retirement typically means taking a step back and giving yourself some time to relax. That's kind of the whole point. Becoming a massage therapist also means you can help others relax and share the good vibes while working on your own terms.
You'll need a certificate to operate as a licensed massage therapist, but there are courses available online from the U.S. Career Institute.
Plumber
This is definitely one for folks who know what they're doing, but if you know your way around a pipe wrench and how plumbing works, you can make between $45 and $200 per hour, depending on the job.
The more complex the job, the more you get paid, but your expertise level matters.
Handyperson
Handymen (handypeople?) are a go-to for anyone who can't quite figure out how to get the job done themselves (and there's no shame in that, speaking from experience). If you've got a broad understanding of how to fix things, it can make you plenty of money.
The going rate for independent contractors is between $60 and $70 per hour. If you join up with a company, that can hit $125 per hour. As always, it'll depend on what projects you can tackle.
Bookkeeper
If you've got a head for math, bookkeeping is a great way to make a living. Although nobody enjoys paying taxes, keeping track of them is a solid way to pay the bills.
The average pay for a freelance/self-employed bookkeeper starts at $20 and progresses from there. Your mileage may vary, but CPAs working for a firm can clock in at $200 per hour.
Photographer
If you're a photographer with a keen eye, you can charge as much as you want. It sounds wild, but a good photographer with the right equipment can pave their own way. For example, the average rate for a photographer in Washington, D.C. is close to $35 per hour.
Freelance editor
Chances are, you've spent your life reading, as everyone should. Good news: You can make money editing those words.
The caveat here, of course, is that this is a bit of a crapshoot. The average pay for a freelance editor is $30 per hour and jobs are tough to come by.
Grant writer
We saved the toughest for last. Arguably, if you're still reading, you would have written this differently — and perhaps even objected to the adverb I just used. But it's not all bluster.
Grant writing can pay about $24 per hour. If you want to make a new career out of it, that's a significant chunk of change.
Bottom line
Finding a job isn't easy. And it's particularly difficult as you navigate life after you've stepped away from your career. But there are many great ways to make some extra cash on the side.
Americans are workers, after all. We know how to do the heavy lifting. And we're not stopping anytime soon.

Search Over 80,000 Care and Service-Related Jobs
Connect with paying families looking for care and service-related work. Available jobs include child care, tutoring, senior care, pet care, and housekeeping.
Sign up for Care.com now
Earn Great Pay Working From Home
Free 3-class intro teaches you how to launch a bookkeeping business
Access the training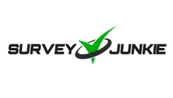 Earn Cash Taking Surveys
Join a community of 20M+ lifetime members who have been paid $76 million to date.
Sign up today