If you're a retiree who is looking for some extra cash — or just looking for something to do to fill your long days — then you might have thought about picking up a part-time or seasonal job.
The thing is, not all jobs are created equal. Even if you're just looking for ways to supplement your Social Security or other retirement income, there are certain things that you're going to want to look for in a job. 
At the top of this list of wants is a job that pays above minimum wage. After all, as the cost of living goes up, it's nearly impossible to get by on minimum wage.
To help you with your search, we've compiled a list of seasonal jobs for retirees that pay above minimum wage.
Retail clerk
The term "retail clerk" is a broad one, and not every job with this title is going to pay above minimum wage. 
In fact, customer-facing retail jobs (a retail clerk usually works at the cash register or customer service counter) are notorious for not only being low paying but also being very physically and emotionally taxing.

That being said, there are certainly some retail clerk positions that pay over minimum wage. One of the most famous examples of this is Costco, which notably pays at least a few dollars above the minimum. 
Apple also pays its employees more than minimum wage and has been known to hire retirees to staff their retail stores.
Gift wrapper
Some people hate wrapping their gifts and only do it haphazardly when required. However, to some people, it's fun and even therapeutic.

Gift-wrapping jobs do tend to be seasonal, but you might be surprised at how well they can pay. The national average is estimated to be around $17 an hour, which is higher than the minimum wage (unless you're in Seattle, where the minimum wage is $17.27 per hour).
Personal shopper
Only the rich and famous use personal shoppers, right? Well, actually, that's wrong. 
Though most of us still complete our own shopping-related errands, the concept of hiring a personal shopper seems to be growing. And we're not just talking about Instacart and other delivery options, though that can be helpful.
Personal shoppers don't just go to the store and shop. They also research and make recommendations for their clients. They make, on average, just under $18 per hour.
Online customer service support
If you have a knack for helping others, then the world of customer service might just be for you. 
You might find it a particularly enticing field because it's now easier than ever to perform the duties of a customer service job from the comfort of your own home. 
Many companies hire remote customer service reps to provide customer support via text, email, and phone. On average these workers work just over $17 per hour.
Tutor
If you're a retiree, then it's been a long time since you've been in a school setting. However, that doesn't mean that you can't successfully pass your knowledge on to the youngsters, and get paid for it, too.
You can either do independent tutoring or work with a local tutoring agency to help students with subjects including math, science, and foreign languages. Either way, you can expect to charge upwards of $20 an hour for your services.
Tour guide
This is a great option for anyone who lives in an area that's popular with tourists and is looking for ways to make extra money. 
Many tour guides work only for tips, but these tips usually add up to well over $20 per hour. Plus, you get the opportunity to get a lot of exercise while you walk and share your passion for your home city. 
If you have any personal stories about the area, it will make the experience even better for your attendees.
Warehouse clerk
With online shopping as popular as it is, it's no surprise that new delivery warehouses are popping up all over the country. 
If there's one near you, you might be surprised that you can make more than minimum wage in these positions. It's possible to make $17 an hour or more. These jobs are also a good idea for anyone who prefers to work independently.
Social media assistant
Social media is a necessity for just about every company, so many are hiring quickly to fill the position of social media assistant. 
If you know your way around popular social media networks like Facebook, Instagram, or TikTok, you might be interested in taking on a social media assistant role. You can do it from home and can make upwards of $21 an hour.
Chef
Have a passion for cooking your favorite cuisines? You might be able to monetize your skills by getting paid as a chef. 
This could mean working in a restaurant, but to manage your own business, consider doing private catering or even leading a cooking class. A good chef makes well over $20 per hour.
Florist
The art of floral arranging is not necessarily something you pick up overnight, but if you have a passion for it and find a shop that's willing to take you on as an apprentice, you might find that you have a great deal of success. 
Not only is floral arranging fun to do, but it also provides an hourly income that's over the minimum wage in some cases. The median wage for a florist is estimated to be around $16 per hour.
Bottom line
Many of us spend our entire working lives looking forward to retirement, but there are many reasons why somebody might make the decision to go back to work.
If you're going back to work for the extra cash, make sure that you can't simply fix your budgeting problems by cutting back on spending or unlocking other retirement benefits. 
You should also look at ways you might be throwing away money before you go back to work.

Search Over 80,000 Care and Service-Related Jobs
Connect with paying families looking for care and service-related work. Available jobs include child care, tutoring, senior care, pet care, and housekeeping.
Sign up for Care.com now
Earn Great Pay Working From Home
Free 3-class intro teaches you how to launch a bookkeeping business
Access the training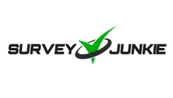 Earn Cash Taking Surveys
Join a community of 20M+ lifetime members who have been paid $76 million to date.
Sign up today