Whether you need ways to make extra money or realize after you've been retired for a while that you want to work more, a side gig may fit the bill.
There are plenty of companies that hire people for side hustles. But if you want to build a small business of your own, you'll need to approach it like a business, not a hobby or a way to pick up some extra cash.
If you're not sure where to start, this short guide may provide a checklist for establishing your side hustle and tips on how to make it successful.
Earn money online by taking surveys
$55,000 might sound crazy … but with a company called Survey Junkie, it's possible to get your share of it every day by taking their simple surveys.
While it might sound strange, these "market research" surveys are a known way to make extra cash online. Of course, they won't make you rich … but if you have some extra free time, the money you earn could be enough to cover gas, groceries, coffee, and more!
Follow these simple steps to get your share of $55,000:
Take surveys.
Repeat daily and get paid!
Sign up here and share your opinion on these companies with simple surveys. Survey Junkie has paid out over $76 million to date.
P.S.: You can cash out with as little as $5 through PayPal or bank transfer, or transfer to gift cards from a number of stores.
SPONSORED
Decide what business you want to pursue
Consider where your talents lie. Are you a numbers person who could offer tax preparation or bookkeeping services? Are you a wordsmith who could offer your writing and editing skills?
Perhaps, you've left behind a career where you used those skills and are now looking to immerse yourself in something new. If you love animals, consider pet-sitting, or if you have become a top pickleball player and want to teach the sport to others. 
Think outside the box and focus on what you enjoy doing. Once you have figured out what type of work you want to do, you can begin to make plans.
Write a business plan
Even if you don't expect your side gig to become a full-time job, you still need a business plan to guide you to success.
Your plan should include a description of your service, how much it will cost for you to start the business (licenses, training, advertising, accepting credit, etc.), who your customer is, and how you will reach those customers.
And of course, you should make financial projections for how much money you expect to make.
Decide how much money you want to make
How much money you make depends on many things: how much time you're willing to devote to the side hustle, the type of service you're going to offer, and whether you're working for yourself or a company like Uber.
It also may depend on why you want to make extra money. Do you need to pay down debt? Are you bored and want something to do in retirement? Do you want to create a travel fund?
Why you want to make money may determine how much you need to make.
Stop overpaying when you shop online
Shopping online has its perks. It's super convenient, but it can be time consuming to find the best deals. Instead of hunting for coupon codes (that don't always work!) and opening tons of browser tabs comparing prices, you can try Capital One Shopping.
Capital One Shopping makes saving money effortless. Just add the browser extension and when you check out, it'll scour the internet for coupon codes to help you save cash. And before you check out at 25+ major retailers, Capital One Shopping will notify you with a friendly pop-up if the item you're buying is available cheaper somewhere else.
Capital One Shopping is free to use and won't show you ads. Add it today and stop overpaying!1
Know your market
As part of developing your business plan, you should research your market. Is there even a market for your service? Are there other businesses like yours? How will you differentiate your business?
You will want to get to know your competition to understand how they operate and how you can provide a better service.
Set your price
Part of knowing your market is knowing how much to charge for your service.
While you may want to start your business by offering low prices, doing so might mean you won't earn enough money to make it worthwhile. But raising your price quickly may turn off clients you have already gained.
Research what competitors are charging for their work and price yourself accordingly.
Market your services
Once you've identified your market and potential customers, make a marketing plan.
Will you create a Facebook page for your business and promote your business there? Will you need a website that can handle ecommerce? Or will you just put up flyers in your local coffee shops and other community gathering places?
If you need a website, be sure to factor in the cost of creating and hosting a website.
Get financing
Unless you can pay for the expenses involved in starting your business, you should visit your local bank and get to know a small-business lender. They can help you open a line of credit or establish a checking account for your business.
Regardless of how much money you anticipate making, it's a good idea to separate your personal account from your business account. This will also make tax time easier for you.
Choose your business structure
Most side hustles are run as a sole proprietorship, which generally means you do not have to file any paperwork and you can run the business through your regular bank account. You can still create a trade name, though.
A sole proprietorship is a good way to test a business before creating any other type of business structure. The downside of a sole proprietorship is that you personally have all of the liability for your business.
A limited liability company (LLC) generally protects you from personal liability in the event that your business fails or you're sued. If your business is an LLC, your home, vehicles, or savings accounts typically won't be at risk.
Be sure to consult an attorney if you're considering creating an LLC.
Protect your business and yourself
Insurance for a business serves the same purpose as insurance for your home: It protects your business in case of accidents, disasters, or lawsuits.
If you are operating as a sole proprietor, you will definitely want to have business insurance to shield your home and other assets from lawsuits or bankruptcy. And if you're operating your business from home, your homeowners insurance probably will not cover a client who might fall while in your home, for example.
Depending on the nature of your side hustle, look into general liability, professional liability, and commercial/property insurance to be sure your venture is protected.
Resolve $10,000 or more of your debt
Credit card debt is suffocating. It constantly weighs on your mind and controls every choice you make. You can end up emotionally and even physically drained from it. And even though you make regular payments, it feels like you can never make any progress because of the interest.
National Debt Relief could help you resolve your credit card debt with an affordable plan that works for you. Just tell them your situation, then find out your debt relief options.
How to get National Debt Relief to help you resolve your debt: Sign up for a free debt assessment here. (Do not skip this step!) By signing up for a free assessment, National Debt Relief can assist you in settling your debt, but only if you schedule the assessment.
Get licenses, certifications, permits, and such
Before you begin doing business, check with your state and local governments to see what type of licenses, certifications, or insurance you may need.
For example, if a handyman plans to work on projects that are valued over a certain dollar amount, the state may require a contractor's license. If you want to offer yoga classes, you may need to be certified and insured. Bakers may need various food licenses and permits to sell their wares.
Know your tax obligations
Making money in addition to your Social Security payments and any other investment income seems like a great way to fund travel, expensive hobbies, or splurges for entertainment. But as with any money you make, Uncle Sam gets a cut.
If you're self-employed — that is, you're earning money as a non-W-2 wage earner — and earn $400 or more in net earnings, then you will owe taxes, regardless of whether you're also receiving Social Security benefits. You also will have to pay estimated quarterly taxes to the IRS.
However, you may be eligible for some additional tax deductions as a self-employed individual. Check with your accountant or tax preparer to take advantage of all of your legal deductions, and be sure to keep detailed records of your expenses.
Be aware of Social Security rules
If you've reached your full retirement age and you're collecting Social Security benefits, you can earn as much money as you like.
However, if you are collecting Social Security benefits between age 62 and your full retirement age, your monthly benefit will be reduced if you exceed the annual earnings limit. In 2023, that is $21,240.
If you are under your full retirement age, Social Security will deduct $1 for every $2 you earn over the yearly earnings limit. Once you reach full retirement age, the government will recalculate your benefit to credit you for the money it reduced or withheld during this time.
Check the Social Security website to determine your full retirement age.
Bottom line
Whether you want more activity in retirement, need to pay down debt, want to become more involved in your community, or hope to fund travel without withdrawing from your retirement savings, starting a side hustle can be a good way to achieve those goals.
But if you decide to start a business, be sure you make it your top priority. You don't want to start out with a bang and then fizzle out on your customers.
A side hustle such as driving for a ride-share service or shopping for someone else's groceries may be an easier commitment and still bring in some extra money.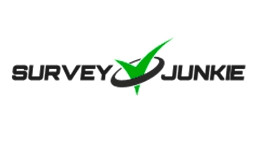 SurveyJunkie Benefits
Over $55,000 paid to members daily
Earn up to $130 a month taking 4 or more surveys daily
$76 million paid out to date
20M+ lifetime members and BBB accreditation