Warehouse retailers like Sam's Club offer a great way to save a little extra cash.
Sometimes, warehouse retailers offer bulk items at a more affordable price than if you bought those items at a typical grocery store. Or there may be extra perks you can access with a warehouse club membership card.
So, if you're thinking about getting a Sam's Club membership or have one already, here are some perks you should not overlook.
Travel deals
Sam's Club offers travel perks that might include getting you a good deal on your next trip.
Check out deals on theme park trips to places like Disney World and Universal Orlando, or look for savings on hotels and rental cars for your next trip.
Discounts on events
Your Sam's Club membership might get you a discounted price on tickets for events like concerts, or seeing your favorite athlete or team in person.
Generous return policy
Sam's Club has a generous return policy that allows you to bring back most items without a receipt or adhering to a specific time limit.
There are some restrictions on things like electronics, so make sure you check the company policy before purchasing or returning certain items.
The Member's Mark in-store brand
Like other retailers, Sam's Club has an in-store brand. It is called Member's Mark, and many of the items in this line are of the same or similar quality to their name-brand counterparts, but at a fraction of the cost.
Pro tip: If you're trying to save money on groceries, grabbing the generic brand over the name brand can save you money without requiring you to give up on quality.
Health screenings
Some Sam's Club locations offer screenings that can help members stay on top of their health.
For example, you could check your blood pressure, get a hearing test, or learn about your cholesterol levels at your local Sam's Club.
Lower-priced gas
Gas prices may be emptying your wallet, but a Sam's Club membership can offer some relief.
Check online to find a Sam's Club station near you, as you might get a better deal on gas than at a typical gas station.
Cheaper prescriptions
You may be able to save some cash by filling your prescriptions at Sam's Club.
And check in with your local store even if you're not a member, as some Sam's Club pharmacies may fill prescriptions regardless of your membership status.
Health insurance for small businesses
If you run a small business, you may be able to get health insurance for your employees through the Simply Insured program at Sam's Club.
Auto services
Sam's Club locations have auto service centers that can help you with both routine maintenance as well as specific repairs that crop up.
Discounted gift cards
Buying gift cards at Sam's Club can save you cash. Pick out discounted cards for restaurants you frequent and keep a little extra cash in your pocket.
The warehouse retailer has a variety of options from well-known chains, including Starbucks, Burger King, and more.
Store pick-up
Don't want to deal with the crowds? Sam's Club offers store pick-up options with your membership.
Go online and order what you want, then head to the store. The retailer has designated spots you can park in where employees will bring your items right out to your car.
Home improvement
It can be expensive to own a home, but there are ways to save with Sam's Club.
For example, use your membership to get discounts on pest control or a new security system. Or you can check out its home warranty program to help cover breakdowns.
Scan & Go
There may be a long line to check out, but you can skip it with the Sam's Club Scan & Go option in its phone app.
Simply scan the items as you shop throughout the store, check out on the app, and walk out with your new items.
Bottom line
Warehouse retailers are a great option for those on a tight budget. The savings you find here can help reduce some of the financial stress you feel from day to day.
And if you use one of the best cashback credit cards, you can add to your savings. So, factor in all the benefits you get from shopping at Sam's Club and consider making it your destination the next time you stock up on essentials.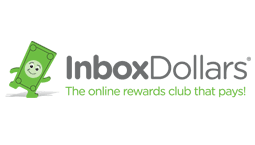 Inbox Dollars Benefits
Get a $5 bonus when you register with your email
You could earn money by taking surveys or making online searches
Over $80 million paid to members so far - how much can you earn?