As prices rise due to inflation, saving money has become more challenging. With so many bills and expenses to cover, it's difficult to make ends meet while still setting money aside.
However, making small changes to your daily habits and spending patterns can significantly impact your financial well-being and grow your wealth.
Let's discover some effective methods that will help you stay within your budget and grow your savings account. Here are 15 proven tactics that could help you save at least $250 total each week.
Cook meals at home
Cooking can be an enjoyable activity that promotes healthier eating habits and saves you money.
According to the BLS, the average American spends $58 weekly on food away from home. By embracing homemade meals, you can avoid this hefty expense.
If you find cooking strenuous, you can ease the burden by planning and prepping meals during your weekend. Keep recipes simple and get creative with leftovers.
Cut your water bill
Don't let water waste drain your budget. You can lower your water bill with a few practical strategies.
Take shorter showers and check your house for water leaks — a dripping faucet could waste 450 gallons monthly.
You can also replace old shower heads, faucets, and toilets with fixtures that have a WaterSense label. This means they meet EPA standards for water efficiency.
Buy off-brand products
Opting for store or off-brand products over name brands can also lead to substantial savings.
These products often offer comparable quality for a fraction of the cost. From groceries to clothing, exploring generic alternatives can help you stretch your budget without compromising value.
You can even buy off-brand medication; they use the same active ingredients as name brands, so they will work the same for less money.
Borrow media from the library
People often overlook libraries, but they can be valuable resources for books, movies, and music.
These items are free to borrow and incredibly convenient because you don't have to pay shipping costs or wait days for them to arrive.
Many libraries also utilize apps like Libby to make checking out ebooks and audiobooks easier — you can even send them straight to your Kindle!
Make coffee at home
Spending $4 or $5 per cup can add up quickly when you're a coffeehouse frequenter. However, making coffee at home is an easy solution that can potentially save you $35 weekly.
If you prefer specialty coffees like lattes or frappes, purchasing a coffee maker to make these drinks may be a sound investment. Although costly upfront, it could pay for itself within a few weeks.
Avoid ATM fees
You can incur costly fees when you withdraw cash from an ATM outside your bank's network. However, being strategic about your cash withdrawals can eliminate these unnecessary expenses.
Try to use ATMs within your bank's network and find banks that will reimburse you for ATM surcharges.
Many stores will also let you opt for cash back on purchases free of charge.
Buy in bulk
Buying in bulk can be a savvy way to save money on everyday purchases.
Whether it's groceries, household essentials, or personal care items, you can pay a lower price per unit when you buy larger quantities. It can also reduce the frequency of shopping trips, saving you time and transportation costs.
However, make sure to consider storage space and shelf life so you avoid waste.
Pro tip: You can take your savings to the next level by following the right Costco hacks when buying in bulk at your local warehouse retailer.
Reduce your electric bill
You can also look for ways to reduce your electric bill. There are simple practices you can implement that don't require significant upfront costs.
One easy way is to unplug unused electronics or use a powerstrip to turn multiple devices off simultaneously. You could also install LED bulbs, wash laundry in cold water, or use ceiling fans instead of air conditioning.
Lower your car payment
When it's time to purchase a car, buying one used instead of new may be a smart financial move.
Experian's State of the Automotive Finance Market Report: Q4 2022 shows that the average monthly payment for a new car is $716 versus $526 for a used one.
This $200 difference means you could pocket an extra $50 every week when you opt to buy used instead of new.
Compare prices
Shopping around for deals before purchasing is an effective strategy that can lead to significant savings.
By researching and comparing prices, you can identify the best deal and ensure you get the most value for your money.
You can use price comparison websites to access a comprehensive list of options in one place, allowing you to quickly identify the lowest prices available.
Pro tip: Finding the right prices by shopping in multiple locations throughout the week can help you eliminate some money stress from your life by saving plenty of money. 
Cut alcohol expense
Drinking alcohol can be expensive, especially if you're going to bars and restaurants. Of course, you can simply cut back the amount you drink, but other alternatives will help you save money.
You can take advantage of happy hour specials or choose house pours versus premium, top-shelf liquor. You could also drink at home and experiment with homemade cocktail recipes.
Start a side hustle
A Zippia study found that the average American spends 13 hours each week on side hustles, generating $483 monthly.
This indicates that devoting two hours each day to a side hustle has the potential to bring in over $120 weekly. Just imagine how fast your savings account could grow with that extra income!
When choosing a side hustle, consider market demand, your skills and interests, and networking opportunities.
Avoid impulse spending
Impulse buying can easily lead to wondering where all your money went.
To avoid this, create a budget with a discretionary category for shopping. That way, you can still make fun purchases without overextending.
You can also take a day or two before buying something to ensure your decision is informed and deliberate. Always write a shopping list before going to the store — and stick to it!
Refinance your debt
You may benefit from refinancing your debt if you struggle with high monthly payments or steep interest charges.
By reducing your interest rate, you will have lower monthly payments, pay off your debt faster, and have access to more cash for other expenses.
Whether it's a mortgage, student loan, or credit card balance, refinancing your debt could help you save a lot of money weekly.
Opt for low-cost entertainment
Outings to the movies or concerts can be a fun way to treat yourself, but they can grow costly as a regular occurrence.
Consider taking advantage of free or low-cost entertainment like museums, parks, or community events. These activities help you make the most of your entertainment budget while still enjoying time with your friends and family.
Bottom line
Small changes can result in big savings over time. By incorporating these 15 proven money-saving methods, you could boost your bank account a total of $250 or more weekly.
Every dollar you save can bring you closer to your financial goals, whether that's buying a house, padding emergency funds, or taking a vacation.
Remember, saving money is not about deprivation but about making conscious choices that will support your overall financial health.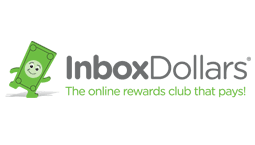 Inbox Dollars Benefits
Get a $5 bonus when you register with your email
You could earn money by taking surveys or making online searches
Over $80 million paid to members so far - how much can you earn?