When your shopping list is filled with crayons, binders, and backpacks, that can only mean one thing: It's back-to-school season. While many parents look forward to sending their kids back to school in the fall, it often doesn't come cheap — school lists of suggested supplies can be lengthy, and your child may have their own wants for school-year items.
Plenty of retailers can help you reduce your back-to-school spending, from your favorite local store to chain retailers to your warehouse membership. 
But before you start tossing pens and glue into your shopping cart, check out a few ways you may be able to save some money on the kids' new supplies and eliminate some financial stress.
Shop in multiple stores
It may be a good idea to check out multiple stores because they may have similar products at different prices depending on where you're shopping.
You also may want to see if your favorite store for school supplies has a price-matching program. Retailers like Target, Walmart, or Staples have plans that will match the price of the same product at a competing store, and it could save you extra cash. 
Remember, price-matching policies may vary from store to store so check details on their websites for more information.
Buy in bulk
Warehouse retailers like Costco could be good options if you prefer to pay a little bit more upfront for bulk supplies that can last throughout the year. You may be able to buy items like paper, pencils, or other school supplies that would otherwise need to be refreshed every few months.
Pro tip: Grab your best rewards credit cards to earn extra points on bulk food items you may need to start the school year like snacks, items to pack in your kids' lunches, or easy dinner options on busy nights.
Use coupons
Coupons are a great way to find the best prices during the rush for school supplies. Before you go shopping, check online couponing sites to get deals on specific brands you plan to pick up. 
You also may be able to get competitor coupons that might be honored by rival retailers if you check their price-match policies. And some retailers will allow you to stack multiple coupon offers on one item for extra savings.
Check with your school district
Some school districts may have agreements with wholesale school-supply companies to offer a box fully loaded with everything your child needs for school. 
It may cost the same, or maybe a little more, compared with buying supplies yourself. But it can also save you money and time because you won't be racing from store to store to get the specific things you need.
Subscribe
Some sites may offer a discount if you sign up for repeated shipping on certain items. For example, a clever Amazon shopping hack to save money is to buy items as part of the site's
Subscribe & Save option. You can save on supplies you may need to replenish throughout the year like pencils, paper, or glue.
Tax holidays
Did you know that some states may give you a tax break on school supplies? Take advantage of a sales tax holiday in your state for back-to-school shopping. You can see which states don't charge sales tax on specific items, including shoes and clothing, and the dates when the tax-free holiday is in effect.
Sign up for emails
Now may be a good time to sign up for emails from local retailers to see what kind of bargains they may have on your back-to-school supplies. You also might be eligible for one-time new subscriber discounts that you can use specifically for supplies as well.
Use the app
Some retailers like Target and Walmart have apps that may help you find additional savings both online and in their stores. You might even be able to order items online and then choose curbside pick-up to streamline your shopping process.
And check the app for any additional discounts you might not find in the store or if you qualify for free shipping based on how many supplies you have to order.
Use a cashback credit card
This trick won't immediately save you money, but you'll at least get some cash back on your purchases. Put your expenses on the right credit card, and you could earn a small percentage of it back in cash.
Do your research on the best cashback credit cards — some offer additional cash back at office supply stores, warehouse stores, and similar categories that are perfect for buying school supplies.  
Shop your home
Check your closet, project corner, or anywhere else you may have school supplies before you go out and buy everything on your kids' list. You may be surprised to find extra boxes of highlighters, reams of paper, or notebooks that you didn't use last year, which means you can cross that off your list before you go into the store.
Use online rebate sites to earn cash back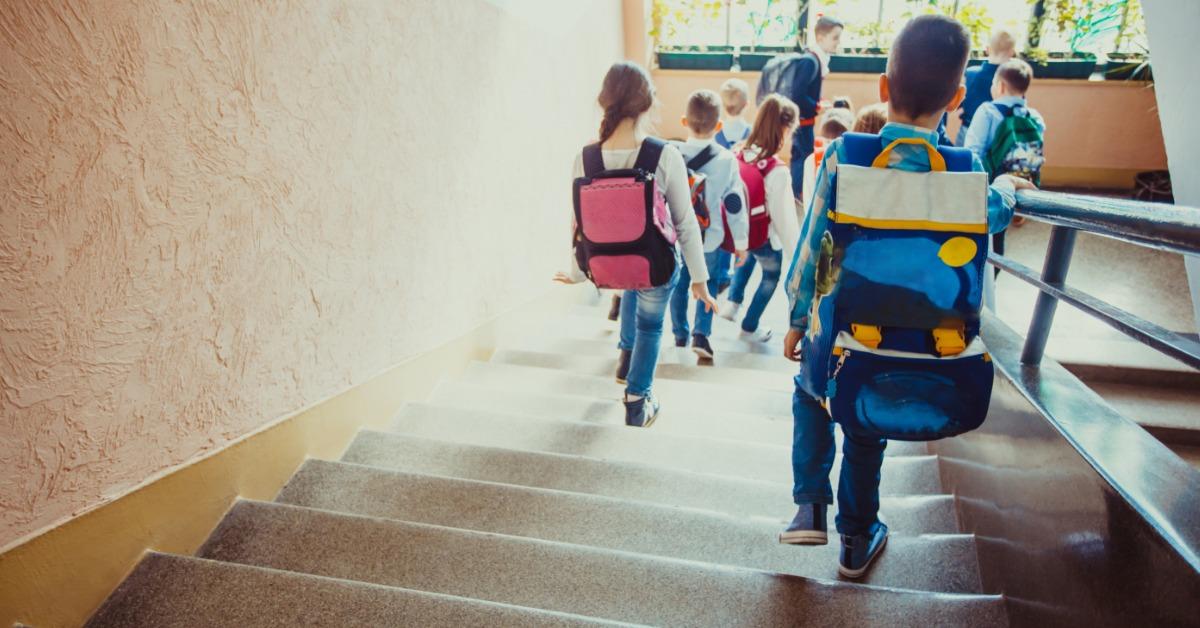 Some several apps and websites can help you redeem rebates and cash back for online purchases. For example, Rakuten is a cashback platform that allows users to earn rewards for shopping online through its app or website. Simply download the app or install the browser extension, shop online, and save.

Splurge on bigger items
It may be a good idea to spend a little more money on items like backpacks and lunch boxes that get lots of wear and tear during the school year. Spending a little more on a quality item now could save you money later. You won't have to buy new bags and backpacks to replace the subpar versions that have ripped by December.
Check out local buy/sell groups on social media
Many neighborhoods have a buy/sell/trade group on Facebook or other platforms. Do a quick search on social media to see if there's one in your area. If you don't see the school items you're looking for, you can make an "in search of" post and say how much you're willing to pay for each item.

Check local groups
Online groups or marketplaces may be a good alternative for your school supply needs. Check out Buy Nothing groups on Facebook for free supplies. Facebook Marketplace might also be good for an affordable new-to-you desk or bookshelf to start the year off right.
You may also want to see if you have a local upcycle group that may be willing to offer school supplies as well.
Go to dollar stores
Dollar stores could be a good option for your school supply list basics. Check their aisles for things like pens, pencil cases, markers, or other items that your kids may need to stock up on for the start of the school year. The dollar store could be a good option when other retailers scale back on school supplies after the school year has begun.
Bottom line
Before you start shopping, check your budget to find ways to save money on groceries, utilities, and other everyday expenses. You may be surprised to find some additional cash for your one-time back-to-school budget.
And remember to take advantage of extra savings, including back-to-school sales and Labor Day sales, if you don't need some supplies until after the holiday.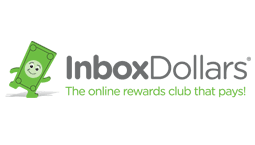 Inbox Dollars Benefits
Get a $5 bonus when you register with your email
You could earn money by taking surveys or making online searches
Over $80 million paid to members so far - how much can you earn?