Disclaimer: Waldo is no longer an active company. If you're looking for other ways to save, check out our list of the best money-saving apps.

Have you ever purchased an item, only to have the price drop a few days after you buy it? This has happened to almost everyone, and it can be incredibly frustrating to miss out on a bargain and pay more than you should for the items you need.
The good news is, Waldo can help you save in this exact situation. Waldo will collect data on online purchases with a quick review of your emails and will monitor the items you purchased for price drops. If the price falls on something, Waldo works to get the money back from the merchant so you don't pay more than necessary.
What is Waldo?
Waldo harnesses the power of artificial intelligence to help people save when they shop online. Co-founded in 2019 by Ben Sander, Colin Ristig, and Greg Lamp, Waldo was devised to find a way to help people passively save money.
Waldo doesn't require an app to be installed on your phone, unlike many apps that help you make extra money. However, you do have to allow it to access your email. Fortunately, the company has a strong commitment to privacy and data security, which makes giving it access to your inbox a little easier.
Waldo promises not to sell or share data and not to collect personal emails or any information other than the product details necessary to help you save on items you've purchased. It also uses 256-bit encryption and technologies developed by some of tech's biggest companies to keep your data secure.
How does Waldo work?
The concept behind Waldo is simple: It involves using the power of artificial intelligence to help people who shop online to save on items they buy. Finding ways like this for how to save money when you shop is a helpful step on the path toward how to manage your money better.
Online stores use dynamic pricing so algorithms dictate when price changes happen. These price changes happen regularly. And many online retailers have terms and conditions that dictate how customers can get the money refunded if the price drops shortly after they've purchased an item.
Unfortunately, many customers don't bother to follow up to check when prices change and to request a partial refund from a merchant when the price drops. With Waldo, customers don't have to do this manually. Waldo scans your Gmail inbox to collect information on purchased items and requests a refund from the merchant for you.
When you get a refund because of Waldo, the money may be credited back to your credit card you used to make the purchase or credited back to your bank account if you paid via debit or personal check. You may also get a gift card emailed to you with the refunded money or receive a check from the merchant. It all depends on the policy of the merchant you purchased from.
Who can use Waldo?
Waldo is great for anyone and everyone who has a Gmail address and who shops online at any of the 100+ stores that Waldo supports. These stores include popular retailers such as Amazon, Abercrombie & Fitch, Bed Bath and Beyond, Best Buy, Costco, and many more big-name brands.
If you shop at the stores Waldo supports and are comfortable giving it access to your Gmail inbox so it can track orders, you can reap great benefits from simply signing up for this service. With no effort on your part, Waldo will vigilantly monitor the products you've purchased and claim refunds for you if the price drops. Waldo currently works only with Gmail though, so if you don't have a Gmail address, you'd need to sign up for one to use for all of your online shopping.
Unlike other money-saving apps, you don't have to do anything at all except sign up for Waldo, shop the way you usually do, and wait for the money to roll in. Because using Waldo is such an effortless way to earn passive income, there's no reason not to sign up if you shop online.
How much can you save with Waldo
The amount you can save with Waldo depends upon how often you purchase items online that subsequently have price drops.
If you rarely ever buy from merchants that Waldo supports, then your savings will be limited. But if you're a major online shopper and you buy 20 things a week online, 10 of which have price drops of $5 or more, then you'd make at least $50 from those 10 price drops alone.
The more big ticket items you buy that experience major price drops, or the more total items you buy that drop in price, the greater the amount that Waldo will save you.
Waldo only requests refunds when a price drop is $3 or more, though, so the items you buy need to experience price drops of at least $3 in order for you to benefit from using Waldo.
Maximizing your savings with Waldo
The best way to maximize your savings with Waldo is to make sure you stick to buying items that come from merchants that Waldo supports. If you have a choice of buying an item from a supported merchant, such as Amazon or Best Buy, or purchasing for the same price from a different store that's not supported, opt for the supported store.
Also, make sure to use the same email to register and check out at every online store that you have registered with Waldo. If the order doesn't hit your email, Waldo won't be able to detect it and monitor for price drops. Waldo currently works only with Gmail, so you'll need to have a Gmail account linked to online stores you shop at in order to save.
Finally, be aware of which items aren't eligible for price drops. This is based on merchant policies, but typically jewelry, vehicles, and perishables are excluded from price protection, so you won't get a partial refund on these items even if the price of them falls.
Common questions about Waldo
Is Waldo free?
It's free to sign up for Waldo. If Waldo detects a price drop and gets you a refund, there's a 25% finder's fee.
Is Waldo safe to use?
Waldo is safe to use. It doesn't sell your data and it has taken steps to ensure the security of the information you provide.
What brands does Waldo support?
Waldo supports more than 100 brands. Some of the best-known brands the site supports include:
Amazon
Banana Republic
Best Buy
Coach
Costco Wholesale
Eddie Bauer
Foot Locker
Gap
H&M
Home Depot
Kohls
Lowes
Macys
Neiman Marcus
Old Navy
Pottery Barn
Target
Zappos
Does Waldo work retroactively?
Waldo works by scanning your email to find receipts for purchases and making a claim for a refund when the price drops on an item that is protected by a merchant's price protection policy. It can work retroactively for purchases you already made, but only if the purchase receipt is still in your inbox and if the time period to make a claim for a price drop hasn't already passed.
How to sign up for Waldo
Signing up for Waldo is quick and easy. Simply visit GetWaldo and click Sign Up. You'll need to sign in with the Google account you use for online shopping and provide Waldo with permission to access your inbox. You'll also need to agree with Waldo's terms of service.
After you've signed up, Waldo will start working for you to ensure you claim any refunds you're entitled to as a result of price drops or other merchant violations of terms of service such as delayed delivery.
Other side hustles to consider
If Waldo isn't the right side hustle for you, there are plenty of other ways you can save. Apps such as iBotta, for example, will allow you to earn cash back on purchases by linking loyalty cards, submitting receipts, and purchasing specific items. Shopkick also provides rewards for scanning specific items, visiting partner stores, or making purchases and submitting receipts.
Like Waldo, these apps offer money for shopping you'd do anyway, although they do work differently so you'll need to consider which app would make you the most profit.
If you'd prefer a side hustle that isn't related to shopping, consider some of the additional options in our guide to the best side hustles or the best ways to make extra money. Or for another way to save money every month, try budgeting apps. Happy earning!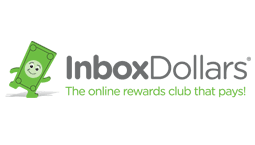 Inbox Dollars Benefits
Get a $5 bonus when you register with your email
You could earn money by taking surveys or making online searches
Over $80 million paid to members so far - how much can you earn?