At the end of the college year, students are faced with the task of trying to get cash back for their pricey textbooks. While some students want to recoup as much of their costs as possible, others may be willing to accept less for the convenience of selling them faster and easier.
So what's the best place for you to get some money back for your textbooks? Here are a few places to start.
Amazon
Amazon allows individual sellers to sell books as a part of its marketplace, which may be a good option if you're trying to get rid of your textbooks. You'll need an account to sell on Amazon, and you may have to ship the books yourself. That means you may have to do some extra work compared to other book-buying sites.
Pro tip: If you're trying to reduce money stress at school, check out Amazon at the beginning of the semester for used textbooks. You might find cheaper options than buying them on campus.
Barnes and Noble
Book retailer Barnes and Noble has a textbook buyback option, which allows sellers to send books back in exchange for money. Check the retailer's textbook buyback website to see if your books qualify and how much you can get back. You have to have a minimum of $10 worth of books to participate.
Pro tip: You may want to also check with your college or university as some have cooperation agreements to help you sell used textbooks through Barnes and Noble.
GoTextbooks
Go to GoTextbooks and type in the ISBN, which is the identification number for your book. It's usually on the back of your book with the barcode. The website will identify your book and give you a quote for how much they'll pay for it.
If you accept the offer, just ship off your books for free by printing a UPS label. GoTextbooks will then either send you a check for your books or deposit your payment into your PayPal account.
Textbooks.com
Textbooks.com allows you to lock in a price for your book for 30 days. This lets you sell your book for a certain price without having to worry about shipping them out immediately. That could come in handy if you're rushing to sell your textbook and move out of your dorm at the end of the year.
TextbookRush
In addition to buying, selling, and renting textbooks, TextbookRush also lets you sell video games and DVDs for cash. This could be a good option if you spent a little too much trying to distract yourself during the school year and want to make some of that money back.
Empire Text
Like other sites, Empire Text asks you to plug in the ISBNs of your books to buy them back and will pay for shipping for your books. It also offers several options to get cash back to you, including PayPal, Venmo, or a traditional check. Empire Text is a family-run business, which is nice if you'd rather not deal with a large company.
BookScouter
BookScouter allows you to choose from one of over 30 book-buying vendors. That way, you can find the one that gives you the best deal or monitor changes in buyback prices to lock in a better price. BookScouter also has an app to help you do everything from your phone, including scanning barcodes.
BooksRun
BooksRun makes a point of encouraging sustainable practices as part of its buyback program. In addition to reselling textbooks in order to keep them out of landfills, they also use recycled materials for their packaging.
BooksRun also offers a loyalty program that lets you earn two points for every dollar spent or received on buying or selling books. You can then exchange the points for gifts or to have five to 15 trees planted. To date, BooksRun has planted more than 13,000 trees with help from its customers.
Student2Student
If you don't want to mess with the fuss of trying to pack up your book and send it to a reseller, try Student2Student. The website will connect you directly with other students on campus who will agree to the price you set for your books and meet you on campus to make an exchange.
Ziffit
Ziffit will buy back books of any kind of textbooks or novels you may have picked up for your English lit classes. One of the good things about Ziffit is its app, which allows you to easily scan in a barcode from the back of your book to find out how much you can sell it for.
CampusBooks
CampusBooks can help you compare prices from several different textbook retailers. You can find out which is the most affordable if you're buying and which can give you the most back if you're selling.
Some retailers may even pay you with store credit that you can use to buy new books for your next semester. You can also search the CampusBooks database and see if a book you need is available for free at a nearby library.
Craigslist
Craigslist is a great place to sell your books if you want to skip the middleman and try to get your books directly into the hands of another student. One of the good things about the website is it lists items locally. That means you can meet your buyer in person to exchange your book for cash instead of having to ship it somewhere and wait to get paid.
Things to consider when selling books
Here are a few things to keep in mind to maximize how much you could earn from selling your textbooks.
Condition: Book buyers will usually resell or rent out your books to someone after you're done with them, so check their policies when it comes to condition. They may not accept books with ripped pages or excessive wear.
Acceptance: Check the ISBNs of your books online before shipping them off since some books may not be valuable on the resale market. Don't assume that putting a book in a box and sending it off means you'll get money for it.
Age: Remember that books may have a newer updated edition or may become outdated if they've been in print for too long. You may not be able to get a big payout if your book is an older edition.
Time of year: If you're selling directly, it may be a good idea to hold off until the beginning of the next semester when your used books may be more in demand by new students.
Bottom line
As you reach the end of the semester, there are ways to get rid of those textbooks you don't need and boost your bank account. Do some research to try and find the best options that can get you the most payback for your textbooks.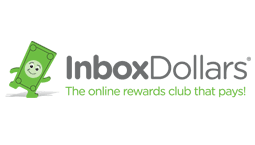 Inbox Dollars Benefits
Get a $5 bonus when you register with your email
You could earn money by taking surveys or making online searches
Over $80 million paid to members so far - how much can you earn?