If you've already found ways to stop living paycheck to paycheck but your job is still getting you down, it may be a sign that you're dealing with more than just a little stress.
Every job is going to have some off days or times when you just don't want to work. But there are some signs that you're starting to burn out in your job.
If any of these signs of job burnout sound familiar, you may need to make some drastic changes before you go up in flames.
Always tired
You may be starting to burn out if you always feel tired no matter how much sleep you get. Or maybe you have to drag yourself out of bed just to get to work or you don't feel alert at your desk.
You might also not be getting enough sleep due to concerns about your job or the stress of your work keeping you up at night or causing you to toss and turn.
Becoming more negative
It can be easy to be negative on occasion, but if you notice negativity creeping in during every meeting or email, it may be a good time to step back and reassess your attitude.
You may just need to readjust your view and try to look at things through a more positive lens. But it may be a sign of burnout if you can't pull yourself out of those negative moments or they come on more often.
No motivation
Do you just stare at your computer screen for hours with no real interest to get anything done?
It's a good idea to examine why you're feeling that way, especially if you'd rather do nothing and let more issues pile up instead of tackling your workload.
Can't pay attention
You may notice your mind wandering during another busy meeting or you're constantly getting distracted like a dog that sees a squirrel.
These little distractions could pile up into big issues as you get more burned out in your position.
Instead, you may want to find ways to give your brain a rest throughout the day before your brain burnout overwhelms your job.
Lonely at work
You can be surrounded by people — including an office full of co-workers — and still feel like you're alone.
Detaching from others may be a sign that you don't want to have any connection to the people who represent the thing you don't like anymore: your job.
Reconnecting with some of your co-workers out of the office or talking to them about your issues could help you get back into the swing of your work life and be less stressed.
Don't want to show up
Are you trying to find every excuse to not get your car and drive to work or sit down at your desk to log in?
There are mornings when it can be tough to get back to the office, but if it becomes a habit, you may want to find other options like a change in routine or maybe even a change in your job.
Constantly on edge
You may notice you're frustrated by any little thing in the office like co-workers talking or the phone ringing. Or maybe you're getting snippy or ready to yell about things not working properly.
Take a step back and find a way to destress instead of letting these moments take over. It can help you see the issues more clearly, including whether it's time for you to move on.
Finding comfort in bad habits
There's nothing wrong with a glass of wine after a long day at work or treating yourself to dessert as you decompress. But overindulging in bad habits repeatedly to cope with stress at work could be a bad sign both professionally and personally.
If you find yourself drinking too much or overeating, for example, it's a good idea to ask others for help or help yourself find a better way to cope with issues at your job.
Never satisfied
You've been working hard on a major project at your job and finally finished with congratulations for a job well done. But what if you don't care about those accolades or it's not enough?
Try setting goals that make you happy and feel good to finish. If that doesn't work, think about where you can take your talents and feel like your work is rewarding and will leave you fulfilled.
No personal life
Working long hours under stressful conditions may not only affect your work but your personal life as well.
It's important to make sure you set aside some time to do things that interest you outside of work.
Consider making plans with friends or make sure you set aside some quiet time at home to spend with your family instead of letting your work creep into all aspects of your life.
Poor health
Stress and anger in your work life can have a negative effect on your physical and mental health. You may discover your blood pressure is going up or your mental state isn't as good as it used to be.
If you experience any kind of medical setbacks, you may want to check with your doctor and ask if these issues are being caused by problems with your job.
They may be able to help you find different solutions to get you in a better state of health.
Bottom line
If you've noticed signs like this at your job, it may be time for you to check out before you burn out.
Think about looking for a new position that can boost your bank account and reduce your professional stress.
You also may want to look into making a career change and find something else that can suit your talents without the extra burnout.

Join AARP and Double Your Number of Interviews Within 60 Days
Learn More
Earn Great Pay Working From Home
Free 3-class intro teaches you how to launch a bookkeeping business
Access the training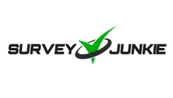 Earn Cash Taking Surveys
Join a community of 20M+ lifetime members who have been paid $76 million to date.
Sign up today