It can be daunting to save money for things like a new home or a summer vacation. After all, it can be hard to start saving with a goal in mind no matter how big or small that goal may be.
But instead of feeling defeated by savings obstacles or debt you're trying to pay off, here are 10 reasons your savings account may be in better shape than you think.
You've opened a savings account
Opening a savings account is an easy first step to take if you have a goal to save money.
But you may be surprised to know that more than 7 million American households don't even have a bank account. They may be worried about high fees or don't have enough money to put into an account.
Using a savings account to put money aside and help you reach your financial goals already places you on the right path compared to some Americans.
Your savings account is with an online-only bank
An important aspect of a savings account is the interest rate you earn on your money while it's in the account. After all, earning interest is an easy way for your savings to make more money for you.
Shop around for savings accounts with the best interest rates to get extra cash back on your savings. If you've decided to go with a traditional bank, you may be surprised to find out that you could probably get a better rate through an online-only bank. Online-only banks typically pay more interest thanks to lower overhead costs.
You contribute to your savings account every month
A 2023 study by LendingClub found that a whopping 60% of Americans are trying to stop living paycheck to paycheck. So if you're struggling financially it can be difficult to save money, and you're not alone.
You're already ahead of many other Americans if you have a savings account. So keep working to get ahead with your savings account by sticking to the best strategies for you to save cash. And remember to try different strategies, knowing that some may fail before finding the best one for you.
You have an emergency fund
An emergency fund is an important piece of your savings plan so you don't have to dip into your savings account and have your goals take a hit.
Instead, set aside three to six months of living expenses specifically for unexpected expenses like a home repair, car accident, or health emergency.
It's important to set some guidelines for yourself ahead of time so you're not tempted to dip into it for everyday expenses. You also may want to save it in a different savings account so you have it specifically set aside just for emergencies.
You don't withdraw from your savings account very often
One great thing about a savings account is that it helps you set the money aside in a way that could make it harder for you to use when you're tempted to spend cash. Most savings accounts restrict how many transactions can be made per month.
Talk to your bank or financial institution about the differences between a savings account and a checking account so you know how to use both as part of a financial savings strategy. And remember that you can move money from your checking account to your savings account to help you build up your cash reserves.
You use a high-yield savings account
Interest rates have been going up, which could be an issue if you're in the market for a loan. But higher rates can also be beneficial if you're trying to save money.
Look into high-yield savings accounts and compare interest rates to see where you can find the best rate. A higher yield means your account will be able to make more money for you with minimal effort.
Your savings is covered by the FDIC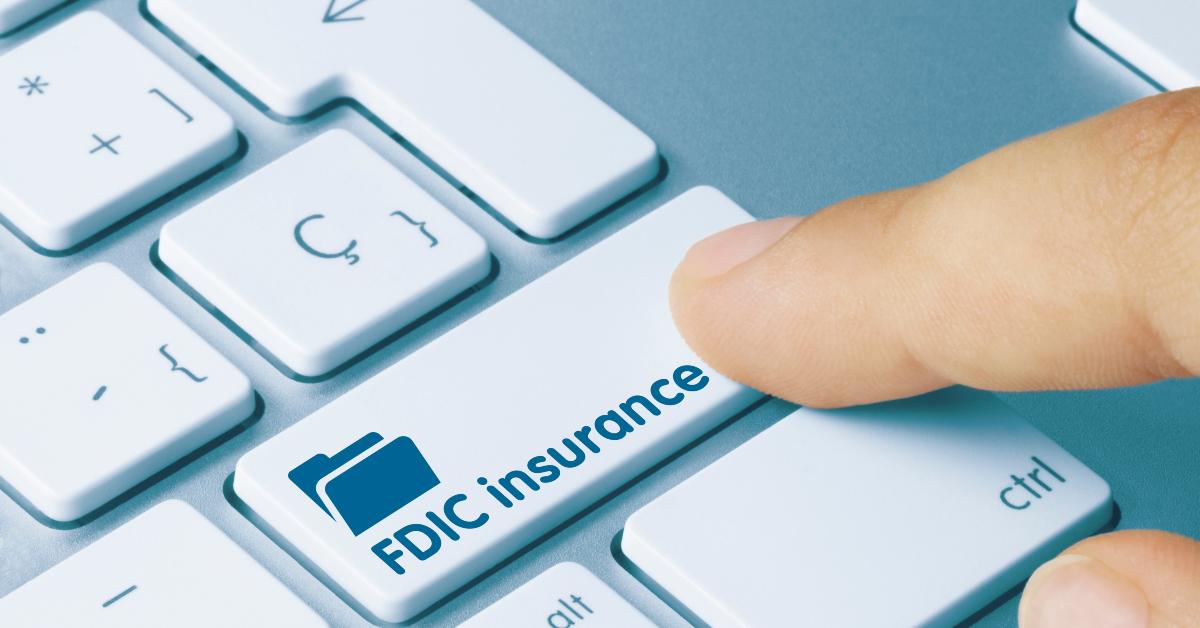 You may be concerned about keeping your money in a savings account if you've heard about recent bank failures such as Silicon Valley Bank in March or First Republic Bank in May.
But the Federal Deposit Insurance Corporation, or FDIC, will insure your savings up to $250,000 per depositor, per bank ($500,000 for joint accounts). So if your savings is at a FDIC-insured bank, you're in good shape. If that bank happens to fail, you won't actually lose your savings, up to those covered amounts.
You can take on debt
A savings account with plenty of funds is a good way for banks to determine if you can take on additional debt such as a mortgage or car loan. Your savings can determine how much the bank is willing to loan you and could even affect the interest rate on your loan. 
And while your credit score doesn't take into account your savings, a good credit score can increase your chances of getting a loan. One way to get that score higher is to be able to pay off your monthly credit cards and other debts because you've saved money.
You're sticking to your budget
It can be hard to watch your savings add up slowly over time, and you may get discouraged when you seem to be saving only a little bit each week.
But you can save money — and save more than you think — if you make sure to trust your budget. It's a good idea to revisit it on a regular basis and adjust how much you're spending and how much you can save to see if you can increase your cash and give your savings account a bigger boost.
You enjoy saving
Saving can be a challenge, especially if you are living paycheck to paycheck and can only put a few dollars away at a time.
But creating and building on saving habits can make it easier for you to save money in an account to the point where you like finding new ways to save a few dollars. It can also be encouraging to see your savings build, especially if you have a high-yield account that's also earning interest for you.
So take it as a good sign that your savings account is in great shape if you're happy every time you check your account and see the money you're building up.
Bottom line
You've already made a good first step by having a savings account and moving forward with your savings goals.
Find ways to save extra cash to add to that savings account no matter how big or small your goal is. Creating a budget is a good way to track your spending and find extra ways to save cash. 
And remember to use the best rewards credit cards to earn extra perks and points when you spend cash so you can boost your savings even more.
Western Alliance Bank Benefits
5.05% APY high-yield savings account
Interest is compounded daily and posted to your account monthly
Trusted, award-winning financial institution with experienced bankers who put you first
FDIC insured, no fees, $1 minimum deposit