During the decades you prepared for the perfect retirement, you probably dreamed of lazy days on the beach, endless hours to perfect hobbies, and weeks-long visits to the grandkids.
But money can become tight during your post-work years. If things are tougher than you had anticipated, an uncomfortable question may pop into your head: Is it time to leave retirement and re-enter the workforce to earn some extra cash?
If you've noticed any of the following financial warning signs, the answer to your question could be "yes." Keep reading to learn more about the key indicators that it might be time to press "pause" on your peaceful retirement.
You're withdrawing more than planned from your retirement accounts
Many financial advisors recommend saving between 15% and 25% of your salary each year you work. The goal is to leave yourself in a position to live off of a percentage of those savings during retirement.
Traditionally, experts have suggested tapping no more than 4% of your savings each year during retirement. If you're withdrawing more than that, it might be time to rethink your financial strategy.
Cutting down the amount you're spending can help, but supplementing your retirement money with income from a new job might be the best way to make ends meet.
You're racking up credit card debt
Credit cards typically have high interest rates, and this type of debt compounds over time. The longer you go without paying off your balance, the bigger your balance grows.
While this financial burden is problematic for anyone, it's especially harmful for people on a fixed income.
Taking on credit card debt is a key sign that your retirement income isn't high enough. The paycheck you get from going back to work can help you avoid racking up more debt while giving you the bandwidth to pay off your current debt ASAP.
You're considering personal loans
Personal loans often have better interest rates than credit cards. However, it's still a bad idea to take on debt of any kind once you're on a fixed income, especially if you are likely to struggle to pay back the loan.
Instead of taking out a personal loan, consider a new job or another way to generate income. If you need money fast and must take a personal loan now, think about starting a new gig so you can pay off your debt immediately.
A small emergency expense ruins your budget for months
When you were working, you might have had an emergency fund to cover expenses for up to six months in the event that you lost your job. Emergency funds also help you pay for sudden health care costs or property-damaging natural disasters.
But even though you no longer need to worry about losing your job, it's still a good idea to have an emergency fund once you retire. If you don't have one and a short-term expense destroys your budget, pick up a gig until you've replenished your emergency fund to prepare for a future crisis.
Your Social Security benefit turned out to be smaller than expected
Social Security benefits are meant to supplement retirement savings, not replace them entirely.
The Social Security Administration makes yearly cost-of-living adjustments to benefits payments, but those raises may have a hard time keeping up with inflation. So, if your Social Security check isn't proving to be enough for you, getting a new job could be the best option for your budget.
Tread carefully here, however. If you take Social Security early and earn too much income from a job, it could trim your benefit. The SSA explains more about this at its website.
Your financial advisor tells you so
Not sure if you can afford to stay retired? Talk to a financial advisor.
Calculating the exact amount you need to live off of is pretty tricky. So, even if you're generally a financially savvy person, it pays to talk to someone who budgets for a living.
A financial advisor can let you know if a reworked budget is all you need to stay out of the workforce — or if adding another source of income is the best way to maintain your current quality of life.
Your boredom is causing you to spend
Having years of free time might have seemed like a dream before you retired. But now that you're experiencing it in real time, you might simply feel bored.
Bored people often do anything to relieve that boredom, including spending absurd amounts of money on everything from expensive new hobbies to endless travel.
If your boredom is wrecking your budget, you don't necessarily need to stop participating in interesting new hobbies. But returning to work, even part time, can give you extra cash to fund your activities — and alleviate the boredom that's driving you to overspend.
Your investments have tanked
Many retirees count on investment savings accounts like 401(k)s to pay for retirement. That strategy can work great in the long term.
But if you retired recently, a prolonged market downturn — such as we have experienced this year — can really hurt.
Even if your investment portfolio has suffered this year, you'll likely regain some money when the economy turns around. But in the meantime, going back to work can give you a source of income besides your soured investments.
Inflation is killing your budget
Decades ago, when you first started saving for retirement, there was no way you could have anticipated the extreme ups and downs of the last few years, from the COVID-19 pandemic to the war in Ukraine.
Another unexpected event — out-of-control inflation — has vastly reduced Americans' spending power, and that's doubly true for retirees and others who are living on a fixed budget. If inflation has caused you to run through your retirement savings at a higher rate than you'd planned, you might need to think about heading back to the workforce until prices stabilize.
Pro tip: If inflation is pinching your budget, explore ways to cut your grocery costs to free up more cash for day-to-day expenses.
Bottom line
It can be hard to say goodbye to the life of leisure you had hoped to have in retirement, even if the move is just temporary. But if you recognize any of these warning signs in your own behavior, getting a job now can save you from a financial crisis down the road.
It's OK if retirement doesn't look exactly like you planned: With a new source of income, you can still bring your dreams to life — maybe just a few years later than anticipated. Use the money you earn to eliminate your debts and build a little savings. Then, pick up your golden years right where you left them.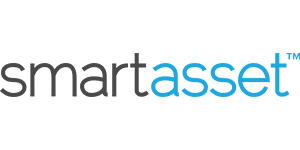 Smart Asset Benefits
Get matched with fiduciary financial advisors
Advisors are vetted and certified fiduciaries
Take the mystery out of retirement planning
Their matching tool is free
FinanceBuzz doesn't invest its money with this provider, but they are our referral partner. We get paid by them only if you click to them from our website and take a qualifying action (for example, opening an account.)