If a severe disability causes you to leave the workforce before you planned, you might qualify for Social Security Disability Insurance (SSDI). 
However, SSDI has relatively rigid requirements, rules, and restrictions. Understanding its benefits — and whether you do or don't qualify — can be complicated.
We'll answer some questions about SSDI, including what it is, how you qualify for it, and what it covers to help reduce your money stress from not being able to work.
Resolve $10,000 or more of your debt
Credit card debt is suffocating. It constantly weighs on your mind and controls every choice you make. You can end up emotionally and even physically drained from it. And even though you make regular payments, it feels like you can never make any progress because of the interest.
National Debt Relief could help you resolve your credit card debt with an affordable plan that works for you. Just tell them your situation, then find out your debt relief options.
How to get National Debt Relief to help you resolve your debt: Sign up for a free debt assessment here. (Do not skip this step!) By signing up for a free assessment, National Debt Relief can assist you in settling your debt, but only if you schedule the assessment.
SPONSORED
What is SSDI?
Social Security Disability Insurance (SSDI) pays benefits to workers who paid Social Security taxes throughout their careers. 
The monthly allowance is intended to help workers stay afloat if a serious disability forces them to leave the workforce earlier than expected.
Although it can help you cover necessary expenses, SSDI benefits typically aren't high enough to replace your total income. You may still be able to earn extra cash while on SSDI, but you'll have to adhere to a particular set of guidelines.
How are SSDI benefit amounts calculated?
Like regular Social Security benefits, your SSDI benefit is determined by how much you were earning when your illness or disability caused you to leave the workforce. 
However, only wages subject to Social Security taxes are considered when calculating your total monthly SSDI benefit.
What is the average SSDI benefit?
As of August 2023, the average SSDI benefit paid to disabled workers was $1,670.57 per month.
Earn $200 cash rewards bonus with this incredible card
There's a credit card that's making waves with its amazing bonus and benefits. The Wells Fargo Active Cash® Card(Rates and fees) has no annual fee and you can earn $200 after spending $500 in purchases in the first 3 months.
The Active Cash Card puts cash back into your wallet. Cardholders can earn unlimited 2% cash rewards on purchases — easy! That's one of the best cash rewards options available.
This card also offers an intro APR of 0% for 15 months from account opening on purchases and qualifying balance transfers (then 20.24%, 25.24%, or 29.99% Variable). Which is great for someone who wants a break from high interest rates, while still earning rewards.
The best part? There's no annual fee.
Who is eligible to receive SSDI benefits?
Disabled workers who meet the Social Security Administration's definition of a disability and who have earned at least 40 Social Security work credits may qualify for SSDI benefits. 
At least half of those work credits must have been earned in the decade directly prior to your qualifying disability or illness.
Spouses of disabled workers and their dependents may also apply to receive SSDI benefits based on the disabled individual's earnings and disability. 
In some cases, ex-spouses also qualify for benefits. In the event of the qualifying individual's death, benefits may also be claimed by their surviving spouse and dependents.
How many Social Security work credits do you need before you can qualify for SSDI?
For the most part, you need 40 Social Security work credits to qualify for SSDI. Individuals can earn up to four credits a year and accumulate credits by making a certain amount of taxable income per quarter. 
Put another way, most disabled workers need to have earned Social Security wages for at least 10 years to qualify for SSDI benefits.
The exact income amount needed to earn a credit varies from year to year. For the 2023 tax year, you earn one credit for every $1,640 in taxable income. 
Since you can't earn more than four credits a year, only your first $6,560 of Social Security wages for the year count toward your annual work credits.
What if you haven't worked long enough to have earned 40 work credits?
While 40 credits are considered the standard number needed to qualify, younger workers may qualify with fewer credits. 
For instance, workers younger than 24 can qualify with as few as six credits as long as those credits were earned during the three years directly before their qualifying disability or illness.
How many people currently receive SSDI benefits?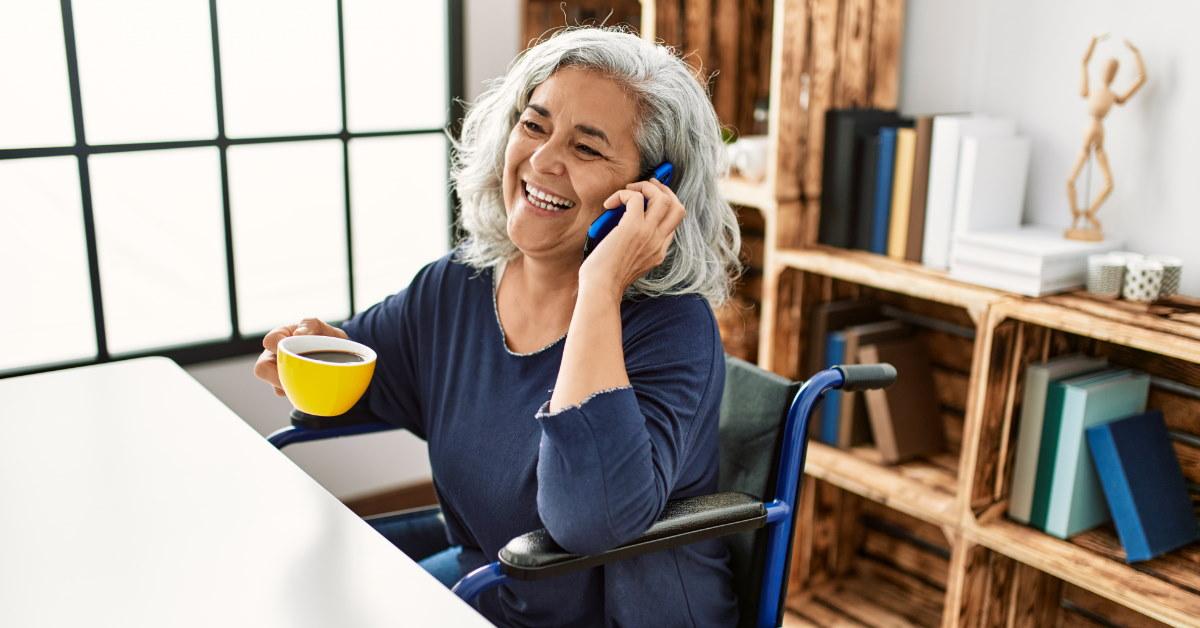 According to data from the federal government, 9.2 million disabled workers were receiving SSDI benefits at the end of 2021.
What is a qualifying disability or illness?
The Social Security Act lays out a relatively strict definition of what counts as a qualifying disability. As a result, plenty of disabled workers don't receive SSDI benefits.
To qualify, you must have a "severe" medical injury or illness that has already lasted for a year, is expected to last at least a year, or is expected to result in death. 
Plus, the disability must directly interfere with your ability to carry out your typical work tasks and interfere with your ability to find work in a different field.
How long do you have to wait to apply for benefits?
You should start the process of applying for SSDI benefits as soon as you become unable to work. If you're approved for SSDI benefits, you won't start receiving monthly benefit payouts until the start of the sixth full month after your qualifying injury or illness occurred.
Remember that the six-month countdown won't start until the first full month after your disability occurred. 
For instance, if you became officially disabled on September 15, your six-month countdown period wouldn't start until October 1. The earliest you'll start receiving benefits would be March 1 of the following year.
Can the five-month waiting period be waived?
The five-month waiting period can only be waived if you've been diagnosed with ALS, also known as Lou Gehrig's disease. 
Because ALS progresses rapidly and drastically decreases your ability to function without assistance, SSDI benefits kick in immediately after a diagnosis.
Can you receive Social Security benefits and SSDI benefits at the same time?
You can't receive SSDI and regular Social Security benefits simultaneously. If you've been receiving SSDI benefits, you'll automatically start receiving traditional Social Security retirement benefits once you reach your full retirement age (67 for anyone born from 1960 onward).
How do you apply for SSDI benefits?
You can start your SSDI application process online via the Social Security Administration's official website. If you can't apply online, call the bureau directly at 1-800-772-1213 (or TTY number 1-800-325-0778). 
Alternatively, find your local Social Security office using the SSA's office location finder, then call your nearest office to schedule an appointment.
What medical documentation do you need to apply for SSDI benefits?
Applying for SSDI benefits requires you to submit in-depth information about your condition. You'll want the names and phone numbers of all the doctors you've seen, copies of medical documents like test results, and dates of any medical visits.
Who decides if your condition is a qualifying disability?
The Social Security Administration will evaluate the information you submit and decide whether your mental or physical condition qualifies you for SSDI. 
If your claim is denied, you can appeal the decision, so don't give up if you get an initial denial but believe you have a qualifying claim.
Can you still work while receiving SSDI benefits?
Yes, you can continue to earn money while receiving SSDI benefits. However, your benefit might be reduced depending on how much you make. 
You'll want to read the Social Security Administration's guide to working while disabled to ensure that getting a job while receiving disability benefits will help save money and lower your financial stress.
Bottom line
While understanding and applying for SSDI benefits adds some initial challenges upfront, it should pay off once you start receiving your supplemental disability check. 
If you think you qualify for SSDI benefits, start your application process as soon as possible to help boost your bank account if you can no longer work.
FinanceBuzz is not an investment advisor. This content is for informational purposes only, you should not construe any such information as legal, tax, investment, financial, or other advice.
National Debt Relief Benefits
No upfront fees
One-on-one evaluation with a debt counseling expert
For people with $7,500 in unsecured debts and up