Don't have an iPhone? You're in luck — you can use your Android phone to play games for cash. Pass time waiting in line or take a short break at work with a few rounds of your favorite game. Some online games even let you win real money while you play.
While you likely won't make enough from these mobile games to replace your job, you can have some fun and could earn extra cash without much extra effort. After all, if you're going to play a game, you may as well get paid for it.
To help you start earning, check out these games that pay real money for Android.
Blackout Bingo
If you like to play bingo, check out this new take on an old classic for your Android device.
Players can compete for cash or points. Unlike classic Bingo, considered a game of chance, Blackout Bingo is more skills-based, offering you control of the game. Every player sees the same balls and cards, turning Bingo into a game of concentration, speed, and strategy.
To play, daub (or tap) your card when corresponding numbers are revealed at the top of the screen and use boosts to get as many bingos as possible within a two-minute match. Play up to four cards at a time to increase your skill and potentially earn more money if real cash games are available in your area.
This game is available on the Samsung Galaxy Store and has an average of 4.5 out of 5 stars across 9,512 user ratings.

Find out more in our full Blackout Bingo review.
21 Blitz
If you want to learn how to make money online and like card games, 21 Blitz might be for you. A combination of Blackjack (also known as 21) and Solitaire, a single player can earn high scores in just a few minutes. If a group competition is more interesting, enter tournaments when you're ready to try a cash game and potentially earn extra money.
21 Blitz allows players to choose between managing one to four lanes to play a card and build a pile. To earn the most points, make each lane add up to 21. If you finish the deck before the clock runs out, earn a time bonus. If you go over 21, you bust a lane — three busts means game over. As you develop streaks and combinations from multiple rounds of play, you may also be eligible for additional bonuses or add-ons.
21 Blitz has a 4.5 out of 5-star rating on the Google Play Store and 3,217 user reviews.
Read our full 21 Blitz review to learn more.
Dominoes Gold
Domino lovers will enjoy Dominoes Gold, developed by Gray Square Games through the Skillz community. Skillz helps players from all over the world connect and play games featured on the site. Compete against yourself for fun or enter contests offering cash prizes for the ultimate winner, padding your bank account if you take the top spot.
Dominoes Gold offers a twist on classic dominoes. It levels the playing field by giving each opponent identical games against the computer. To win, match the end of the dominos together and earn points while testing your memory and recall. Choose between playing classic Dominoes or the popular Fives game style of play. The player with the highest score or who defeats the computer fastest wins.
This game has 2,237 reviews and 4.5 out of 5 stars on the Samsung Galaxy Store.

Check out more in our full Dominoes Gold review.
Solitaire Cube
Solitaire Cube, also available through the Skillz platform, lets players experience the classic game of Klondike Solitaire in a competitive environment. Although Solitaire is generally considered a single-person game, players can compete head-to-head to earn points and solve the deck in this game.
Each game has a time limit, with bonus points awarded for completing the game ahead of your opponent. Build your foundation and tableau stacks quickly and match suits to complete a pile. Win points for every card uncovered and sent to the foundation. The quick response and animation of the game mean less lag time between moving a card and adding it to a pile.
Like many of these games, Solitaire Cube is free to download, but you may need to make in-app purchases to compete in the higher-paying tournaments.
Solitaire Cube has more than 7,000 reviews from Android users and a 4.5 out of 5-star rating.
Read our full Solitaire Cube review for more details.
Solitaire Cash
Here's another option if you like playing Solitaire. Solitaire Cash is a free and fun game by Papaya Gaming, available through the Samsung Galaxy Store. Another classic Klondike Solitaire game, Solitaire Cash offers multiple ways to play, including just for fun or in cash tournaments that could earn you money.
Players are matched based on skill levels, and all players in a tournament get the same deck to ensure fairness. Drag cards into the tableau (seven piles that make up the main table) using descending order and alternating colors. Create four foundation piles from Ace to King from the tableau, all in the same suit. Players who finish in the top three are declared the winners. If you complete your deck and clear the board, you get points for finishing early.
Solitaire Cash has 4.5 out of 5 stars on the Samsung Galaxy Store and 7,512 user reviews.
Learn more in our full Solitaire Cash review.
Bingo Cash
This free bingo game is offered through Papaya Gaming, the popular developer of Solitaire Cash. Download Bingo Cash for free on the Samsung Galaxy store, and play for fun or against other players of similar skill.
All players are assured of fairness and offered the same balls and cards, so it becomes a game of skill among players rather than an algorithm. Players who finish in the top three win various levels of cash prizes.
You can play against another person or enter multiplayer tournaments with bigger cash prizes. The app also offers daily bonuses and gifts and is ad-free during games.
When you're ready to cash out, withdraw your funds from your PayPal account or Apple Pay. The Bingo Cash app also offers daily prizes and unique challenges.
Bingo Cash has a 4.7 out of 5-star rating and 4,286 user reviews on the Samsung Galaxy Store.
Discover more by reading our Bingo Cash review.
Other Android apps that could make you money
If you're looking for the best side hustles but online games aren't your thing, don't despair. There are plenty of ways to make money using your Android phone.
InboxDollars
If you like working from the comfort of your home and giving your opinion about products and services in the marketplace, consider signing up with a site like InboxDollars.
You can earn real money through online activities like paid surveys, trivia, cash-back shopping, testing new apps, and even playing games through the InboxDollar site.
InboxDollars partners with well-known brands like Netflix, Target, and Walmart to gather consumer feedback and says it has paid more than $80 million in cash rewards to its members.
Suppose you like to purchase and download games but want a greater variety than those mentioned above. In that case, InboxDollar collaborates with GSN Casino on casino games, and you'll make 18% back through InboxDollars on every dollar you spend with GSN.
Swagbucks
Another popular way to make money online is via Swagbucks. Available through the Google Play Store and Apple App Store, members earn points that can be exchanged for gift cards to popular retailers like Amazon and Walmart, on a prepaid Visa card, or through PayPal.
Swagbucks offers online surveys, points for shopping through their online portal, playing games, and redeeming Swag codes. All of these activities earn rewards called SB. Every 100 SB is worth $1 and can be redeemed after you earn at least 110 SB.
The Swagbucks site is also a great place to find deals on gift cards, especially if you enjoy the thrill of the gift card hunt. The site hosts sales on gift cards from popular brands, and each month members can save 12% on a $25 gift card, the equivalent of $3. According to the Swagbucks website, users can earn between $50 and $250 a month using Swagbucks effectively.
FAQ
Do cash game apps really pay?
Yes, there are legit game apps that pay real money. Some games pay out in cash directly to your PayPal account, while others allow you to redeem winnings for gift cards. You have to be careful, though, since some games claim to pay out but never do or constantly interrupt your gameplay with back-to-back ads. In many cases, you need to deposit money and bet to win money.
Before downloading an app, read online reviews from other users and avoid any that seem too good to be true or where users report never receiving their funds.
Which are the best cash games for Android?
For most, the best cash games for Android are those you spend time and attention on. The possibility of earning the most money won't get you far if you don't like to spend time playing the game.
Once you find a game you enjoy, you'll learn the best strategies to increase your score, likely leading to a bigger payout. Since many online games charge a withdrawal fee to access your money via PayPal or gift cards, concentrating on one game could get more money over time. You can withdraw large amounts from a single game and only have to pay one processing fee rather than dividing your focus among multiple games and withdrawal fees, leading to smaller payouts.
What free games pay cash?
Multiple free games pay cash to tournament or prize winners. Many games are free to download, but if you want to try for some of the bigger cash prizes, you may need to deposit your funds to cover the tournament entry fees.
While you often earn enough points or tickets in a game to access some of the medium-sized tournaments, it can take a long time to make enough to enter the bigger games.
You must also ensure you live in an area that allows cash games. Some states have gaming laws that don't allow cash prizes, but you can often still play the game for fun and earning points, even if you don't win cash.
Bottom line
Playing cash games on your Android phone can be a fun way to pass the time and give yourself a break after a long day. You get to play some of your favorite games like Solitaire, bingo, and Dominoes, and you may also earn a little extra cash to fund your coffee habit or pad your grocery budget.
Research the games you're interested in and read the reviews from other users before downloading anything to your phone. While many games are legitimate and will pay out, some shady developers use a game as a vehicle for ads or make promises of big winnings but never deliver the cash.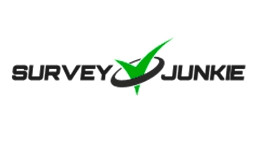 SurveyJunkie Benefits
Over $55,000 paid to members daily
Earn up to $130 a month taking 4 or more surveys daily
$76 million paid out to date
20M+ lifetime members and BBB accreditation