A long time ago, in a galaxy not so far away, George Lucas released the first installment of what would become one of the most successful movie franchises in pop culture. Lucas believed A New Hope (then titled Star Wars) would likely only survive as a stand-alone release. Yet, the Star Wars universe has since expanded into multiple movies and television series comprising a multi-billion dollar franchise.
In 2012, Disney acquired Star Wars for over $4 billion. The acquisition resulted in an additional trilogy and live-action series spinoffs for fan-favorite characters. With the launch of Disney+ in 2019, fans and not-yet fans can access all the Star Wars releases and more for just $7.99 per month.
With this in mind, does the quality and quantity of the content justify the cost of Disney+? To explore this further, FinanceBuzz analyzed ratings from IMDB and Rotten Tomatoes to compare and contrast ratings for all the Star Wars content available on Disney+.
Key findings
8 full days of around-the-clock viewing is required to watch all the Stars Wars content currently on Disney+.
Star Wars TV shows offer five times the amount of content (9,382 total minutes) as all the Star Wars movies combined (1,781 total minutes).
The Star Wars TV shows — with a 7.4 average IMDB rating (out of 10) — are rated higher than the franchise's films, with a 7.1 average rating.
Disney-originated Star Wars content has a slightly higher average rating on IMDB than Star Wars content not made by Disney — Disney+ content averages a 7.2 (out of 10), while non-Disney+ content scores an average of 6.9.
Average ratings for all Star Wars movies on Disney+
For most people, the Star Wars franchise is defined by the stories that have appeared on the big screen. The mainline story of the franchise was told in nine total installments over more than four decades, starting with 1977's A New Hope and ending in 2019 with The Rise of Skywalker.
Those movies were released as a trilogy of trilogies known as The Skywalker Saga, with three additional supplemental or spinoff films finding their way to theaters between mainline releases.
The original movies — Star Wars, episodes IV-VI — earned the highest praise from both critics and fans compared to the other trilogies. Those were the first three Star Wars movies made, and they are also the three movies with the highest IMDB scores. They also have the highest audience scores on Rotten Tomatoes of the 12 films the franchise has released so far.
It took over 15 years after the final film in the original trilogy was released before a new Star Wars movie would hit cinemas. 1999's Episode I: The Phantom Menace kicked off the prequel trilogy, and the first two films in this trilogy hold two of the three lowest IMDB scores among the nine Skywalker Saga films.
Following the first two trilogies, Disney purchased the Star Wars franchise from Lucasfilm in 2012. Just three years later, the company began releasing new films in the franchise, kicking off the sequel trilogy with 2015's The Force Awakens. That film has the highest IMDB score of any Star Wars film released after the original trilogy, as the next two movies in the set would have significantly lower scores.
Outside of those trilogies, three other Star Wars movies have been released in theaters since 1977, starting with The Clone Wars in 2008. This animated film has the lowest IMDB and Rotten Tomato scores of any theatrically-released Star Wars movie. Still, it did help kick off a run of beloved television spinoffs, starting with the identically named The Clone Wars TV series. This series originally ran from 2008 to 2014, with Disney producing a final season in 2020. The other non-mainline movies are the anthology films Rogue One and Solo, which feature characters and events integral to the Skywalker Saga films. Rogue One holds one of the five highest IMDB scores among all Star Wars films.
Average ratings for all Star Wars TV series on Disney+
Of course, movies aren't the only way to experience the Star Wars universe. The Mandalorian has been a phenomenon since debuting in 2019, and the upcoming Obi-Wan Kenobi series has fans anxiously awaiting its release. While these recent Disney+ originals are among the most well-known Star Wars TV shows, they are far from the only ones available to fans.
Currently, there are 14 Star Wars shows that can be watched on Disney+, with release dates starting from 1985 (Star Wars Vintage: Droids) up to earlier this year (The Book of Boba Fett). All told, there are 405 total episodes of Star Wars TV available for viewing right now, totaling 9,382 minutes (over 156 hours) of content.
On average, the Star Wars shows on Disney+ carry a series rating of 7.4 (out of 10) on IMDB. Breaking things down even further, four of the shows are Disney+ originals, and 11 are animated.
It's worth noting that the average IMDB rating for Star Wars movies is 7.1 out of a possible 10, and the combined runtime of the 12 existing films only comes out to 1,781 minutes (just shy of 30 hours). Not only are the TV shows rated higher than the movies on IMDB, but the combined television content is more than five times longer than the combined movie content.
Of course, not all Star Wars TV shows are created equal. The Mandalorian is a genuine cultural phenomenon, while the animated shows The Clone Wars and Star Wars Rebels are long-running series beloved by fans. They fill in much of the story between the prequel and original trilogies while also informing plotlines set between the end of the original trilogy (Return of the Jedi) and the start of the sequel trilogy (The Force Awakens).
Given the outsize influence these shows have on the Star Wars canon and fandom, we decided to take a closer look at each series to help curious fans figure out which seasons and episodes they should fire up next on Disney+.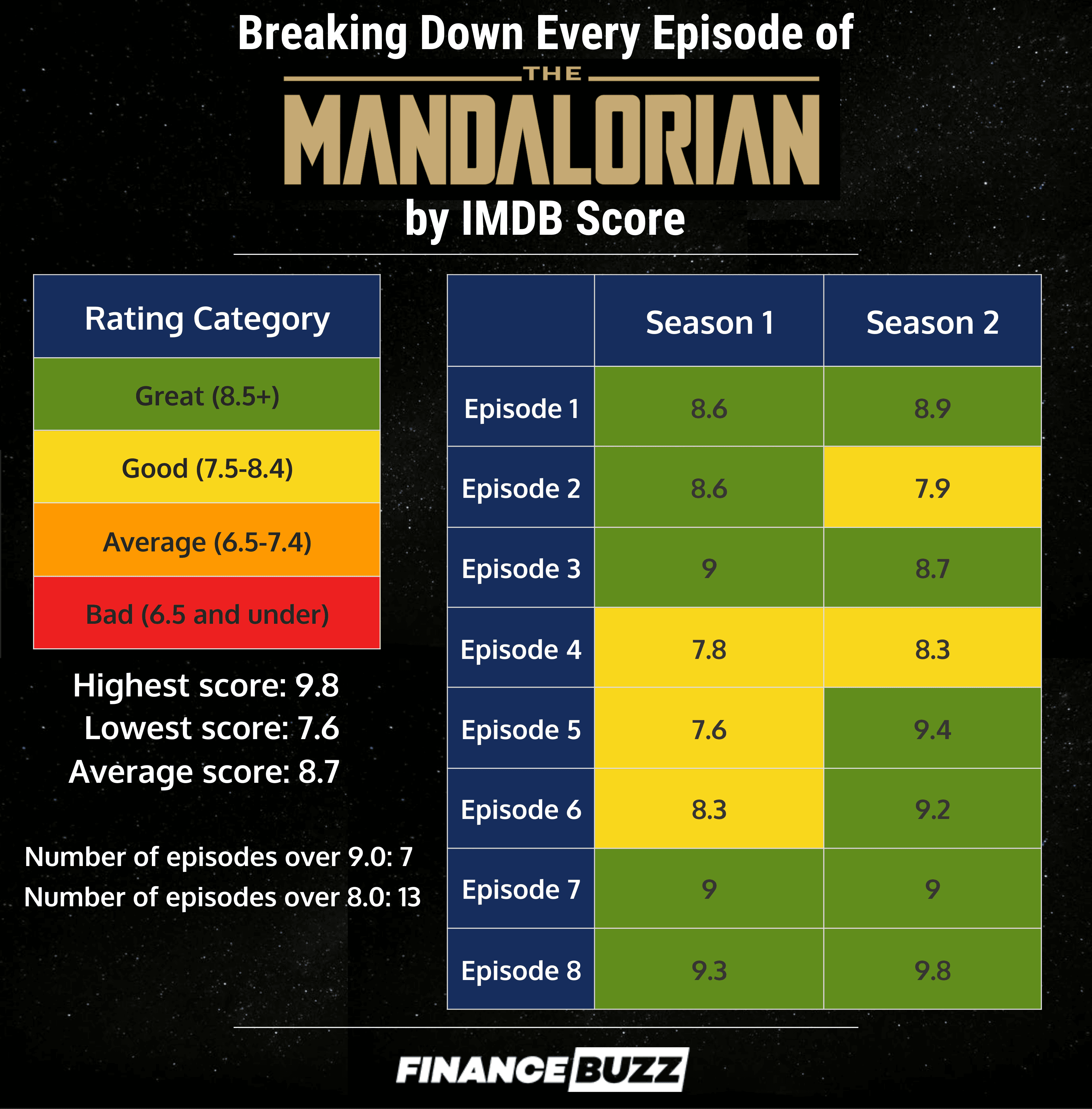 George Lucas versus Dave Filoni: Whose content has better ratings?
While it's widely known that George Lucas is the creator of Star Wars and the main visionary behind the first six movies, another creative force has had a major impact on the overall story of Star Wars in recent years: Dave Filoni.
Filoni is an executive producer of The Mandalorian, the first-ever live-action Star Wars show and a major part of the successful launch of Disney+. He has also served as a writer, director, and even actor for specific episodes of The Mandalorian. He has continued to bring new Star Wars content to the streaming service and fans around the world by filling the same roles for The Book of Boba Fett.
Filoni first made his name as a creative force in the Star Wars universe on the animated side of things. As a director and producer, Filoni has had a hand in creating and developing major animated projects such as The Clone Wars movie and television show, both of which he collaborated with Lucas on. Since then, he's added to his animated Star Wars resume through work on shows such as Star Wars Rebels, Star Wars Resistance, and Star Wars: The Bad Batch, among others.
When comparing the overall output of Filoni and Lucas, we found that Filoni's solo projects have produced more than twice as many minutes of Star Wars content compared to the solo projects of George Lucas.
In fact, the works the two creators have collaborated on — The Clone Wars movie and show — have also outpaced Lucas' solo works in terms of the total amount of content produced. Filoni's contributions also have a higher average IMDB score than Lucas' works, 7.3 to 6.9, though their collaborations come close to matching Filoni's solo work with a 7.2 average score.
Breaking down exactly how much Star Wars content is available on Disney+
So exactly how much Star Wars can you get for $8 a month? After collecting runtime data on every piece of Star Wars content currently available on Disney+, we found a whopping 12,073 minutes (over 200 hours) of movies, shows, specials, and shorts that fans can watch right now.
Below is a breakdown of all the content available by category, IMDB rating, and more.
After collecting runtimes on every single Star Wars movie, television episode, special, and short on Disney+, we found that watching every single second of available content straight through would involve a binge-watch session lasting more than eight full days.
The majority of that content comes from the television side of things, as over three-quarters of all Star Wars content on Disney+ comes in the form of television episodes. For the shortest and longest pieces of content, Star Wars: Blips is a series of animated shorts with runtimes of just one minute each. The longest piece of Star Wars content, Empire of Dreams: The Story of the Star Wars Trilogy, clocks in at over 2.5 hours (151 minutes).
We also examined the quality of the Star Wars content on Disney+ based on format. The "movies" portion of this analysis includes the 12 films released theatrically and two made-for-TV movies.
In terms of overall format, Star Wars TV shows have higher IMDB scores than the movies, specials, and shorts, while live-action Star Wars projects score higher than animated ones. Disney+ originals have garnered higher praise than non-Disney productions.
Finally, we broke down how much Star Wars content was produced in different decades and how highly those projects are rated. In terms of minutes of content, the majority of the Star Wars library was created in the 2010s, when over 8,000 minutes worth of TV shows, movies, specials, and shorts were produced. While only two pieces of Star Wars content were produced in the 1970s, those projects have the highest average IMDB score of any decade at 7.4.
What's the best order to watch all the Star Wars content?
Of course, with so much Star Wars available, it can feel a little overwhelming to know in what order to watch everything. One option is watching things in the order they were released. With so many prequels and sequels peppered into the franchise, doing things that way would result in lots of backtracking in the overall story.
Another option is to watch everything in the order the story takes place in the Star Wars universe, but figuring out exactly what takes place and when in the fictional timeline can be its own challenge. The timeline below shows when each piece of narrative content in the Star Wars universe takes place relative to the rest of the story. Fans can use this as a guide to experience the entire Star Wars story in chronological order.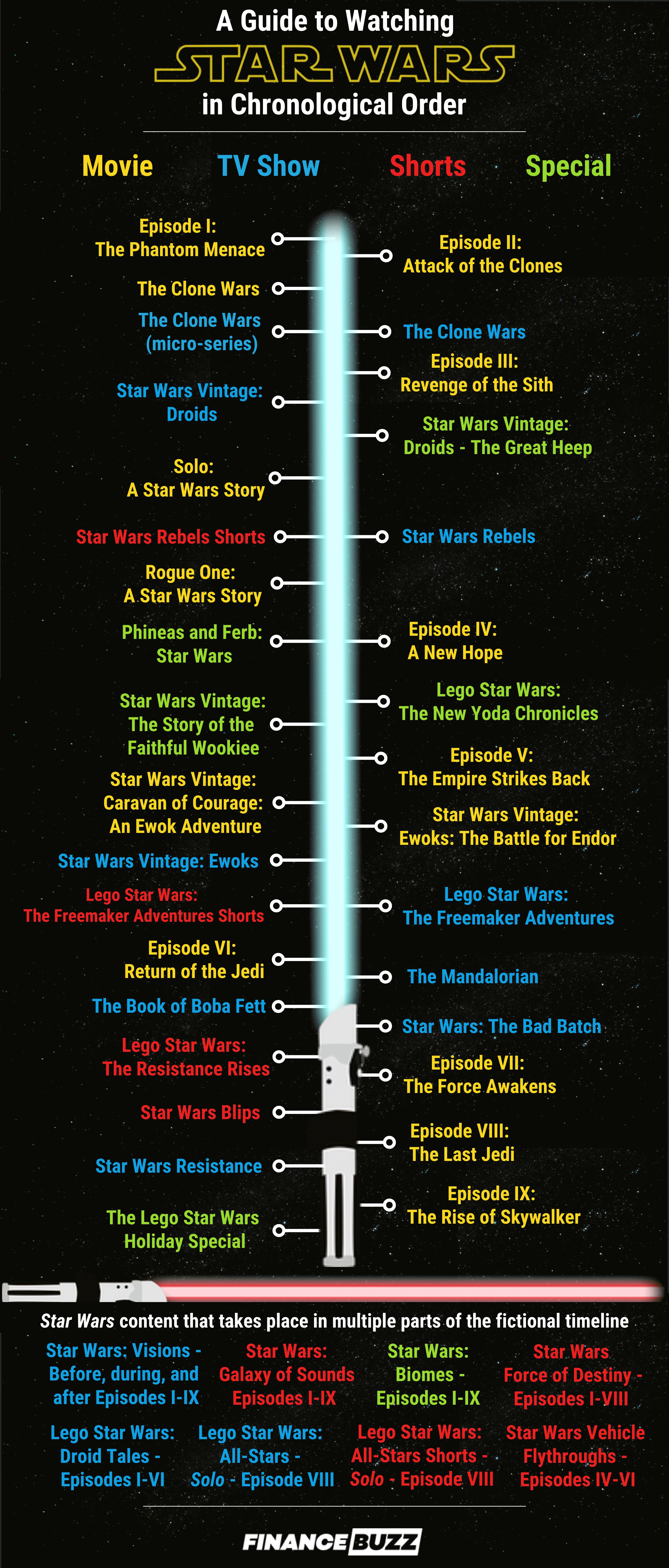 We arranged every movie, television show, series of shorts, and special in the order they occur in the fictional Star Wars timeline, going from the top down. Several pieces of content include stories that occur at various points throughout the overall saga, making them a little harder to place on the timeline. We have listed those items underneath the full timeline and listed the earliest and latest points in the timeline their stories take place.
How to save while experiencing your favorite stories from a long time ago in a galaxy far, far away
Whether you were ticket stub in hand for the original trilogy, started watching after the Disney acquisition, or have yet to be indoctrinated into the fandom, there's no shortage of highly-rated content to explore in a galaxy far, far away from the comfort of your home.
Priced at $7.99 per month, Disney+ offers 12,073 total minutes of Star Wars content available for streaming — over 25 hours of Star Wars entertainment for every dollar spent or just 0.066 cents per minute per month. For a fraction of a penny per minute, you'll get access to slightly over eight days worth of Star Wars entertainment, making Disney+ one of the best streaming services for the money, especially for Star Wars fans.
Here are some more ideas for how to get the most Star Wars bang for your buck:
Get cash back for binge-watching: Streaming marathons can be productive for your wallet when you use the best credit card for streaming services to pay for your subscriptions.
Invest in something you love: If you believe in the future of the Disney+ Star Wars empire, you can look into how to buy Disney stock.
Methodology
FinanceBuzz analyzed IMDB and Rotten Tomatoes ratings to compare and contrast ratings for all the Star Wars content available on Disney+. The overall amount of content was sourced from the runtimes for shows and movies as listed on IMDB.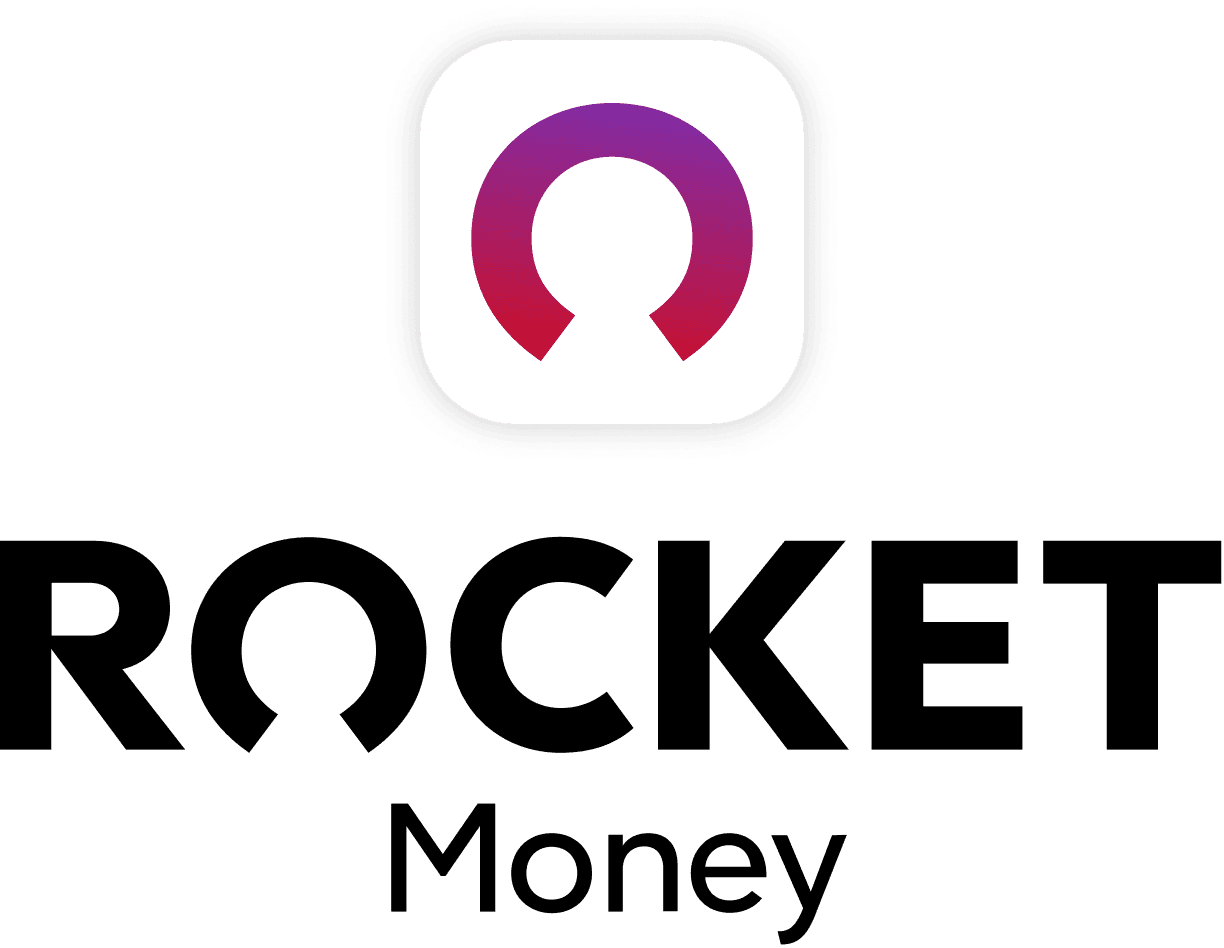 Rocket Money Benefits
Automatically find and cancel subscriptions
Slash your monthly phone, cable, and internet bills
Save an average of up to $720 a year