As more people cut the cord on cable and switch to streaming services, the number of options continues to grow. If you're not careful, all these streaming services could leave you wondering how to stop overspending on your bills. That's because you could end up paying more for streaming services than you were for cable, which defeats the purpose of switching.
With so many options, savvy consumers need to determine which services are worth the money and which ones to avoid. In this article, we'll review five of the top streaming services so that you can make an informed decision on which are worth it for you.
Key takeaways
Netflix — Has the largest library of all services and has garnered numerous awards and nominations for its original content.
Disney+ — Features the Disney film catalog, plus the Marvel and Star Wars films, which makes it ideal for children of all ages.
Hulu — Includes the next-day availability of many current TV shows.
HBO Max — Provides access to the theatrical releases from Warner Bros. on the same day that they're released in theaters.
Amazon Prime Video — Offers the best value when members sign up for Amazon Prime and take advantage of free shipping, cloud storage, music streaming, and more.
The wide world of streaming services
Streaming services continue to gain popularity among consumers. The unbundling of pay TV channels offers greater control over what you watch and when without the major price tag and equipment hassle of cable TV. A survey by media consultancy firm Leichtman Research Group, Inc found that 78% of U.S. households have a subscription to Netflix, Amazon Prime, and/or Hulu. In our own FinanceBuzz streaming survey, we also learned that 45% of households are paying for two or more streaming services than they were a year ago.
With prices ranging from $6.99 to $19.99 per month, these streaming services offer hours of entertainment at an affordable price. However, with so many consumers signing up for multiple subscriptions, the costs can add up in a hurry. If you're not careful, you could be paying more for streaming services than you were for cable TV.
Many consumers sign up for streaming services to watch a particular show or for a free trial. But when you've finished watching the show or the trial ends, if you don't cancel the service, then you could be spending money you didn't intend to.
With that in mind, we're reviewing five popular streaming services to find out what they offer and how much they charge to figure out who they're the best fit for. We'll even share which credit card you should use to pay for your services to maximize the rewards you can earn, as well as a few other tips on how to save money on streaming services.
| | | | | |
| --- | --- | --- | --- | --- |
| Service | Best For | Monthly Cost | Max Streams | Downloadable Content |
| Netflix | Most movies | $6.99 to $19.99 | Up to 4 | Yes |
| Disney+ | Family titles | $7.99 to $19.99 | 4 | Yes |
| Hulu | Current TV | $7.99 to $14.99 | 2 | Must upgrade |
| HBO Max | Latest movies | $9.99 to $19.99 | 3 | Yes |
| Amazon Prime Video | Most benefits | $8.99 to $14.99 | 3 | Yes |
Netflix
Prices range from $6.99 to $19.99 per month
Offers both an unlimited streaming service and mail-order DVD rentals
Extensive library of films, TV shows, Netflix originals, and more
Download shows to watch offline on up to four devices
Netflix started in 1997 as a mail-order DVD rental service, then introduced video streaming in 2007. Since then, video streaming has become its biggest revenue generator.
One of its customers' favorite features is the recommendations engine. With over 15,000 titles to choose from, it is easy to get overwhelmed. To help customers make their next selection, Netflix created an algorithm that suggests new titles based on each customer's personal viewing history and ranking of previous shows.
Not only does Netflix offer a wide variety of titles from around the world, but it also produces its own films and series. Much of this content has gone on to be nominated for industry awards, such as The Irishman, Marriage Story, and Ozark. Netflix even led the 2020 Oscars with 24 nominations and won two awards.
Pricing for Netflix varies based on the number of simultaneous streams you want. Subscriptions are $6.99 with ads, $9.99 for one stream, $15.49 for two, and $19.99 for four. With each level, you can watch unlimited movies and shows on your TV, laptop, game console, or mobile device. HD-quality streams are not available with the basic package, and Ultra HD is reserved for the highest-tier subscription.
Who it's best for
With one of the largest collections of titles from a variety of studios, plus its own original features, Netflix is best for people with a variety of viewing tastes.
Disney+
Unlimited streaming is $7.99 per month
Bundle Disney+, Hulu, and ESPN+ for $12.99 per month with ads or $19.99 without ads
Watch titles from Disney, Star Wars, Marvel, Pixar, and more
Download the same title on up to 10 devices
Disney has been home to family-friendly entertainment for generations. With iconic characters like Mickey Mouse, The Lion King, and Disney princesses, children love Disney movies. But instead of buying a large collection of DVDs, parents can now sign up for Disney+.
With the acquisition of the Star Wars and Marvel franchises, Disney has also expanded its offerings to a wider audience. Under one subscription, everyone within the household can watch favorites designed for different age groups. Plus, new movies and TV series are being added to the Star Wars and Marvel franchises to expand those universes and keep subscribers wanting more.
Subscribers can stream an unlimited number of movies on up to four devices at once. Additionally, Disney+ is great for large families since individual movies can be downloaded on up to 10 devices. One of the most unique features of Disney+ is the ability to organize virtual movie nights with GroupWatch. This feature allows up to six friends to stream movies together to "watch together, even when apart."
Disney offers several pricing options for streaming subscribers. You can pay $7.99 monthly with no commitment, or receive a 16% discount if you pay $79.99 for a year in advance. Additionally, you can bundle Disney+ with Hulu (ad-supported) and ESPN+ for $12.99 per month with ads or $19.99 without ads.
Who it's best for
Disney+ is best for families with kids of all ages. Subscribers have access to a variety of titles, from G-rated Disney movies to Star Wars and Marvel titles better suited for older audiences.
Hulu
Plans start at $7.99 per month or $79.99 per year
Current season television available on delay
Live television available for an additional cost
Thousands of shows and movies, including original content
Hulu is the only service that offers current episodes of television, in addition to streaming thousands of movies, TV shows, and original content. Its original shows include The Handmaid's Tale, Palm Springs, and Boss Level.
Subscribers can watch Hulu on up to two different screens at the same time. You can create up to six user profiles so that everyone in your household can enjoy their own custom experience. The basic Hulu subscription does not allow users to download and watch shows offline. To do that, you need to upgrade to the ad-free version, which is an additional $7 per month.
Although the base Hulu subscription doesn't include live TV, most current TV episodes are available the day after they air. Subscribers can view ads and pay $14.99 per month. For viewers who want live TV, you can upgrade to Hulu + Live TV, which is $69.99 per month with ads, or $82.99 per month without ads (seven-day free trial included).
Who it's best for
People who want access to the current episodes of their favorite shows should sign up for Hulu. It is the only service on this list that is able to stream episodes the next day after they air.
HBO Max
Subscription is $9.99 to $19.99 per month
HBO Max included for many HBO subscribers
Download shows and movies to devices
Access same-day theatrical releases
HBO Max is the standalone streaming option for all of HBO's content. Subscribers have unlimited access to movies, specials, original series, and more. You'll have access to the Studio Ghibli films, plus be able to enjoy the latest Warner Bros. theatrical releases on the same day they're available in theaters. These movies are only available for a limited time (31 days), though, which makes it harder to binge on the latest releases.
While HBO Max is included at no extra charge for many HBO subscribers, you can also subscribe to it as a standalone service. If HBO Max is not included with your HBO subscription, you can sign up for $15.99 per month. There is no commitment, so you can cancel at any time. With your subscription, you can stream up to three devices and create up to five viewer profiles.
Who it's best for
HBO Max is best suited for customers who want to watch the newest releases. Subscribers can watch Warner Bros. movies the same day they're released in theatres for no extra charge.
Amazon Prime Video
Prime Video is $8.99 per month
Amazon Prime membership is $14.99 per month or $139 per year
Some videos require an extra fee
Download Prime movies and TV shows
Amazon Prime Video members have access to hundreds of TV shows and movies, including original content, like The Grand Tour and The Man in the High Castle. Its Amazon Originals have received 12 Academy Award nominations, including Borat Subsequent Movie Film, One Night in Miami..., and Sound of Metal. Subscribers can stream on up to three devices at once, but the same movie can only be viewed on two devices at the same time.
This service seems to have one of the smallest video libraries of content that's included at no extra cost. Amazon does offer access to many additional titles for rent or purchase, which greatly expands its library — and the cost to viewers.
Amazon Prime Video is one of the included benefits of an Amazon Prime subscription, which costs $14.99 per month or $139 per year. For people who do not want the benefits of Amazon Prime, Prime Video is also available as a standalone service for $8.99 per month.
Who it's best for
Amazon Prime is best for people who want to stream movies, but also want additional perks for their subscription fees.
How to save on streaming services
When there are multiple streaming services that you feel the need to have, here's how to manage your money by using some simple strategies to reduce your overall cost.
1. Credit card rewards and benefits
Having the best credit cards for streaming services can earn you significant rewards. You can earn cash back to offset the cost of your subscriptions and receive other valuable benefits. You can literally turn your Netflix binge into points and miles. Here are some cards we recommend:
The Blue Cash Preferred® Card from American Express is used by many for its supermarket rewards, but streaming subscriptions also earn its highest rewards rates for cash back.
Amazon Prime members receive numerous benefits in exchange for the service's annual fee, including free two-day delivery, unlimited streaming of Prime Video, and exclusive access to its credit card. As a Prime member, you're eligible to apply for the Prime Visa, which offers bonus cash back at Amazon, Whole Foods, restaurants, gas stations, and drugstores.
2. Pause subscriptions
If you like a service but want to take a break from watching for a while, some services will let you pause for a limited time without canceling your account. For example, Hulu subscribers can pause for up to 12 weeks. This is a great option if you're between seasons of your favorite shows, traveling for an extended period, or just busy with life.
Not all services will let you pause your account. Some require you to cancel, but you can restart your account (and save your preferences) if you sign up again within a short time. Netflix will save your recommendations, ratings, and account details for up to 10 months.
3. Rotate subscriptions
Building upon the idea of pausing your subscriptions when not using them, go a step further and consider rotating the subscriptions you pay for. The concept goes like this: Watch movies and TV shows on Netflix for one to two months, while other subscriptions are paused or canceled. Then cancel Netflix, and move over to Disney+ or HBO Max. Catch up on your favorites for another month or two, then continue the cycle. Just keep in mind that services will delete all your data if your account is inactive for too long.
4. Stop unwanted subscriptions
Almost 70% of our FinanceBuzz survey respondents that signed up for a free trial forgot to cancel a streaming service. Companies count on us getting too busy with work, school, and family to remember to cancel. And we often have a hard time tracking down all our subscriptions in order to cancel them.
One way around that is to use a service like Rocket Money to find subscriptions that you're not using. Rocket Money will cancel these subscriptions on your behalf. Plus, they'll try to get you a refund if there's an outage and you can't use a service. And you only have to pay Rocket Money if they're successful — otherwise, the service is free.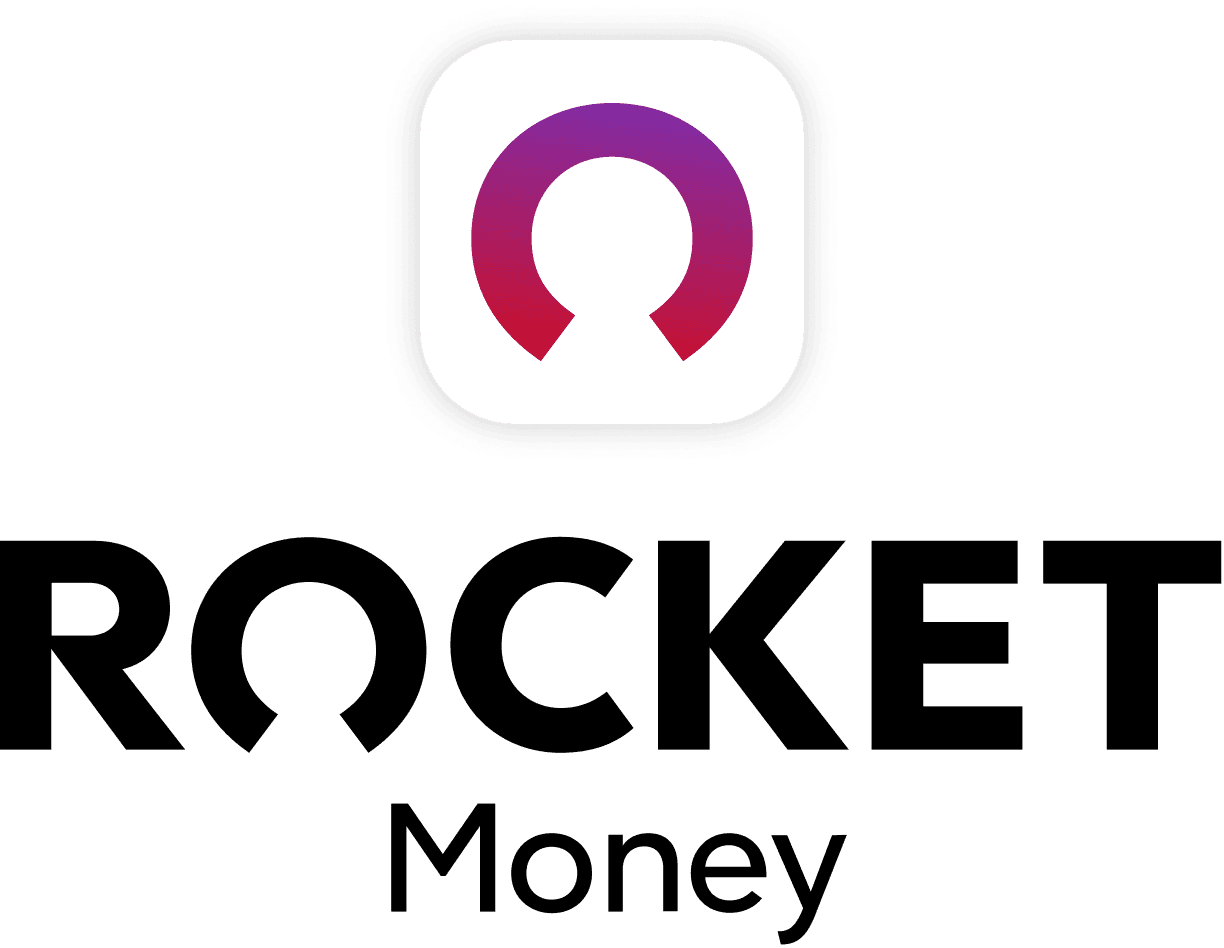 Rocket Money Benefits
Automatically find and cancel subscriptions
Slash your monthly phone, cable, and internet bills
Save an average of up to $720 a year
Methodology
To pick the top streaming services, we compared the pros and cons of the five most popular services. The goal was to find the right combination of features, benefits, and pricing for a variety of customer types.
FAQs
Which streaming service is the best value for money?
The streaming service with the best value for your money is the one you actually watch. Too many people sign up for services, but then forget to cancel when the free trial is up or after they're done watching the shows that inspired them to subscribe.
If you have to pick one service that offers the best bang for your buck, for many people it would be Amazon Prime. It's less than $10 per month when you pay annually and you get unlimited video streaming, plus a whole lot more. Amazon Prime includes free shipping on your purchases, unlimited photo storage, music streaming, and so much more.
How much does the average person spend on streaming services?
A Reviews.org study found that the average person spends $479 per year on streaming services. This breaks down to approximately $39 per month. Depending upon which services you subscribe to, that could be two or three monthly subscriptions.
Is streaming really cheaper than cable?
Individual streaming services are cheaper than a cable television subscription. Plus, streaming services do not require a contract so you can cancel at any time. However, 1 in 4 people who responded to a FinanceBuzz streaming survey said that they're spending more than $75 per month on streaming subscriptions. When you sign up for so many services, your overall costs can be higher than cable television.
Bottom line
More and more companies are offering streaming services to compete with traditional cable TV and other entertainment services. Studios realize that there's an opportunity to make money and increase brand loyalty by selling subscription services directly to consumers. To complicate the matter, much of the content is exclusive to each streaming service.
If you're focused on how to save money while still being able to watch all your favorites, it can be a challenge. With the proliferation of streaming services, consumers have to be careful not to sign up for too many. Otherwise, the "cutting the cord" concept could be more expensive than sticking with traditional cable TV.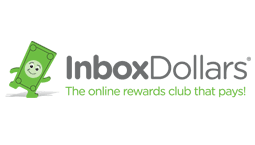 Inbox Dollars Benefits
Get a $5 bonus when you register with your email
You could earn money by taking surveys or making online searches
Over $80 million paid to members so far - how much can you earn?