State Auto is a large insurance company based out of Ohio that Liberty Mutual Insurance acquired in 2022. State Auto provides different insurance products, including car, renters, and homeowners insurance.
State Auto offers a variety of coverage options and discounts for auto insurance policyholders. However, State Auto insurance reviews left by its policyholders leave a bit to be desired, and the insurer doesn't operate in every state.
Let's explore the coverage and discounts available and whether it's worth it for you to use this company.
In this State Auto insurance review
State Auto: Is it worth it?
Pros
Cons

An established company with over 100 years in business
"A" financial strength rating with AM Best
The number of complaints is lower than the industry average

Only available in 33 U.S. states
Policies and coverage options may see some change after Liberty Mutual's acquisition
Many negative BBB customer reviews

Our verdict: State Auto is an established and legitimate insurance provider that's been in business for more than 100 years and has a robust financial strength rating. However, you may not find that beneficial if you live in one of the 17 U.S. states it doesn't operate in or are worried about the high number of negative car insurance reviews it received on the Better Business Bureau (BBB) website.
What is State Auto?
State Auto Insurance Companies is a legit and trustworthy insurance company founded in 1921 by Robert Pein, a businessman frustrated with high insurance rates and unfair claim settlements. More than 100 years later, State Auto grew from a rented room with three employees in Columbus, Ohio, to a national company with thousands of employees.
Liberty Mutual Insurance acquired State Auto in March 2022. The merger added $2.3 billion in premiums to Liberty Mutual and made it the second-largest carrier among companies that operate with independent agents.
State Auto announced it plans to continue operating as usual for the time being. This includes offering auto insurance and other insurance policies in 33 U.S. states through a team of about 3,400 independent agents.
Year founded
1921
Types of coverage

Liability insurance
Medical payments/personal injury protection
Uninsured/underinsured motorist insurance
Transportation network coverage
Collision coverage
Other-than-collision coverage
Full safety glass coverage
AutoXtended coverage endorsement coverage
Original equipment parts coverage
Auto replacement cost and Total Loss Plus
Roadside assistance

Discounts available

State Auto Safety 360 discount
Accident prevention course discount
State Auto Start-Up discount
Paid-in-full discount
Driver training discount
Anti-theft device discount
Good student discount
Multi-car discount
Multi-policy discount

Where you can use it

Online at the State Auto website
The State Auto mobile app for iOS and Android devices

Customer support

Call: 833-724-3577, available Monday to Friday from 8 a.m. to 7 p.m. ET
Chat: Via Facebook Page or live chat function through the website, available Monday to Friday from 9:15 a.m. to 4:15 p.m. ET
Email: contactus@stateauto.com

Availability
33 U.S. states
How are State Auto insurance reviews?
State Auto has an "A+" rating with the Better Business Bureau (BBB). Many factors add to this rating, including how long the company has been in business, whether customer complaints have been answered and resolved, and how many complaints have been received.
It's important to note that the BBB doesn't include actual customer reviews in its ratings. State Auto has a rating of 1.12 out of 5, according to its customer reviews, many of which relate to bad experiences with the insurance claims process.
The 2021 National Complaint Index Report from the National Association of Insurance Commissioners (NAIC) shows that State Auto scored 0.89 on the complaint index. This is below the National Complaint Index of 1.00, which means State Auto received fewer complaints than the industry average.
One factor that goes into the ability to pay claims is the insurer's financial strength. State Auto has an excellent "A" rating for financial strength with AM Best, a credit rating agency that focuses on the insurance industry. This rating generally shows that a company has an excellent ability to meet its insurance obligations.
What insurance does State Auto offer?
State Auto offers various insurance products, including these policies:
Individuals
Businesses
Farm and ranch

Auto insurance
Home insurance
State Auto Safety 360
Condo insurance
Dwelling fire insurance
Renters insurance
Umbrella insurance

Property insurance
Liability insurance
Business auto insurance
Business owners' policy
Commercial umbrella insurance
Industry solutions insurance
Risk engineering insurance
Workers' compensation insurance
Employment practices liability insurance
Cyber coverage
Data breach insurance
Fleet Safety 360

Farm and ranch insurance
Farm auto insurance
Farm umbrella insurance
Ag Smart 360
Note that State Auto only operates in 33 states, including Arkansas, Connecticut, Maryland, North Carolina, Ohio, Pennsylvania, Texas, and Utah.
State Auto car insurance options
State Auto has several coverage options that you can include in your car insurance policy.
Auto coverage options that can help protect you from liability and medical bills include:
Liability insurance: Helps cover the cost of bodily injuries and property damages that you may cause in at-fault accidents.
Medical payments/personal injury protection: Helps pay for your medical bills after an accident, regardless of who is at fault.
Uninsured/underinsured motorist insurance: Helps cover accidents involving drivers who don't have insurance or don't have sufficient insurance.
Transportation network insurance: Provides additional coverage if you drive and work for ridesharing networks such as Uber and Lyft.
Coverage options that can help protect your vehicle include:
Collision insurance: Helps cover the cost of damage to your vehicle resulting from an accident.
Other-than-collision insurance: Helps pay for non-collision damage to your vehicle, such as damage due to vandalism, hail, theft, and more. This is State Auto's version of comprehensive insurance.
Full safety glass coverage: Helps cover replacement or repairs to glass components of your vehicle from non-collision damage.
AutoXtended coverage endorsement: Offers additional coverage for your vehicle and possessions found inside your vehicle.
Original equipment manufacturer (OEM) parts coverage: Provides repairs that use original manufacturer parts for vehicles less than 10 years old.
Auto replacement cost and Total Loss Plus: Offers optional coverage to replace your vehicle if it was totaled in an accident, as long as it's within two model years of your policy.
Roadside assistance: Offers add-on 24-hour roadside assistance to help you with getting towed, changing a tire, and more.
State Auto: How cheap is it?
State Auto can be an affordable option, but it depends on your location, your vehicle(s), the auto insurance coverage you want, and the insurance discounts you qualify for.
How to find discounts
Discounts are often a quick and easy way to save money on car insurance, as long as you meet the requirements needed for each discount.
Discounts related to the driver and their safety that State Auto offers include:
State Auto Safety 360 discount: This is a safety program that uses a mobile app and a small device placed on your windshield to analyze your driving behavior. Active users receive an immediate 10% discount. You may get a bigger discount by practicing safe driving.
Accident prevention course discount: This is a discount for people who are at least 21, have a driver's license, and have a certificate of attendance from the past 36 months for an eligible accident prevention course.
Driver training discount: This discount is available for drivers under 21 (or under 25 in South Carolina) who complete a driving education course.
Good student discount: This is a discount for full-time students with at least a B (3.0) grade average.
Anti-theft device discount: This discount is based on adding or having certain security features in your vehicle, such as an anti-theft device.
Policy-related discounts from State Auto include:
State Auto Start-Up discount: This is a discount for receiving an auto quote in advance, ahead of your policy's start date.
Paid-in-full discount: This discount can be earned by paying your entire policy upfront.
Multi-car discount: This discount is based on insuring two or more vehicles on the same policy.
Multi-policy discount: This is a discount for bundling multiple policies together. For example, you can get a discount for getting an auto insurance policy along with a home, dwelling fire, or umbrella insurance policy.
Get rates, offers & more from top rated insurance providers!
By clicking the button below I understand and acknowledge that this site uses site visit recording technology (provided by Trusted Form, Jornaya and Mouseflow)
Check Rates
How to maximize savings
You can't control all the factors that affect car insurance rates, including your age and years of driving experience. But you can, to some degree, control the type of vehicle you drive, your credit score, and how much coverage you have.
For example, opting for a modest sedan over a sports car may offer lower car insurance premiums. Here are a few other ways to help maximize your car insurance savings:
Increase your credit score. Having a good credit score can help lower your car insurance premiums.
Choose lower coverage limits. Getting more coverage means paying higher premiums. Consider whether you need high coverage limits.
Select high deductibles. Having a low deductible means you pay less money before your insurance kicks in. Although this can be beneficial, you may save more money by having higher deductibles to lower your premium in some cases. Remember that this leaves you responsible for a higher amount of money if you get into an accident.
Consider when to submit a claim. Submitting a claim may not be worth it for every little thing that happens to your car. For example, a small scratch can be easily fixed without needing help from your insurance. Every time you submit a claim, it can raise your auto coverage premium.
How to get an insurance quote from State Auto
It helps to know how to get car insurance if you're considering renewing your coverage or opening a new policy.
With State Auto, you have to work with an independent agent to get an insurance quote. Many popular insurance companies, including GEICO, Allstate, and USAA, enable you to get a quote online. However, State Auto doesn't offer an online option.
Here's how to get an auto insurance quote from State Auto:
Head to StateAuto.com and select Find an Agent.
Enter your zip code and select the insurance type. Choose Individuals as the insurance type if you want a personal auto insurance policy.
Use the map or the list below the map to find an insurance agent near you. Then contact a local agent to start the insurance quote process.
Note that the contact options vary by insurance agents. Most agents have phone numbers, but there may also be options for an email or website.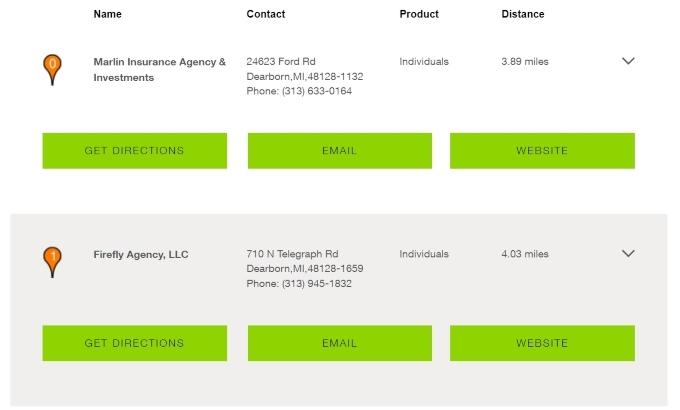 State Auto FAQs
Is State Auto a part of Liberty Mutual?
Yes, State Auto is a part of Liberty Mutual after it was acquired in March 2022. After the acquisition, State Auto announced it plans to continue operating under its brand for the time being. This means it intends to continue offering the same products and services and use the same team members and staff.
What states does State Auto cover?
State Auto operates in 33 states, including but not limited to:
Arkansas
Connecticut
Indiana
Maryland
Michigan
Minnesota
Missouri

North Carolina
North Dakota
Ohio
Pennsylvania
Texas
Utah
Liberty Mutual acquired State Auto in March 2022. Liberty Mutual operates in all 50 U.S. states.
Does State Auto have good customer service?
State Auto has average customer service based on customer reviews and complaints filed with the Better Business Bureau (BBB) and the National Association of Insurance Commissioners (NAIC). State Auto only has 1.12 out of 5 stars for customer reviews on the BBB website, yet falls below the industry average NAIC complaint index, which means it received fewer complaints than expected.
Bottom line
State Auto has been around for more than 100 years, which gives testament to its success as an insurance provider. It offers essential auto coverage options in many U.S. states, and you may be able to take advantage of various discounts.
But remember that Liberty Mutual Insurance acquired State Auto in 2022, which may end up causing some changes — for better or worse — within the company. Take this into consideration when choosing a new insurer, and compare auto insurance rates in your area to find the best car insurance company for you.
Methodology
FinanceBuzz researches a number of factors in each auto insurance provider to create our reviews. These factors include cost and discounts, complaints and customer satisfaction, coverage, and ease of use. We also gather information from sources such as J.D. Power, AM Best, the National Association of Insurance Commissioners (NAIC), and the Better Business Bureau to ensure we provide the most useful information to our readers.
You could save up to $500 with some companies
Compare dozens of providers in under 5 minutes
Fast, free and easy way to shop for insurance
Quickly find the perfect rate for you