Choosing where to spend the rest of your life as a retiree is a big decision. Do you move for the weather? Or to be closer to your children? Or where your dollar will stretch the furthest?
Affordability is something to keep in mind for enjoying a comfortable lifestyle. Sometimes seniors waste money by choosing the wrong place to live.

Here are the top states where you can retire in comfort with $500,000 in savings.
Take this quiz to see if you're setup to maximize your retirement income during recession
If your investments and retirement accounts are more than $500,000 determining how to invest or the correct asset allocation in a volatile market can be incredibly overwhelming and stressful.
Our experts advice: Hire a Pro: Compare up to 3 fiduciary financial advisors. In just a few short questions, it can help you find qualified vetted financial advisors who serve your area based on your unique needs.
You will receive free consultations with each pre-screened financial advisor your match with You can compare them and be fully prepared to pick a financial advisor that's right for you1 .
Florida
Florida is a top choice for retirees. The state is known for its abundant retired population, who make up approximately 20% of the state's residents. 
The warm weather and moderate climate have made it a go-to, but an uptick in hurricanes in recent years could change that.
Tax burdens in the state are lower compared with many others. There are no state taxes on common retirement income, such as Social Security benefits, pensions, and 401(k) distributions. 
Affordability and quality of life factors make Florida an appealing option for retirees.
Alabama
Alabama also offers tax savings to retirees. Like Florida, there is no tax on retirement income. Low sales tax and property tax exemptions for retired residents make it an optimal state to live out the rest of your life.
Alabama's population of retirees is only a few points below Florida's. It offers a warmer climate than those found in northern parts of the country, allowing seniors to avoid harsh winters.
South Carolina
South Carolina is popular for its well-known vacation destination, Myrtle Beach. U.S. News & World Report ranked Myrtle Beach as its top city to retire to in the state due to its low housing costs that allow retirees to save money for other expenses.
The cost savings from retiring in South Carolina or other retirement-friendly states could allow you to see if you can retire early.
Georgia
Another southern state makes the list. Georgia offers a climate similar to Florida and South Carolina and cost-of-living expenses are below the national average. The state does not tax Social Security benefits.
The state also offers tax exemptions for most other types of retirement income up to $130,000 for married retirees ages 65 and older. 
Your retirement savings and Social Security benefits will go further in Georgia than in many other states.
Michigan
You might find Michigan as a surprise for a desirable retirement location, but Ann Arbor, the home of the University of Michigan, is a popular city for retirees. 
Accessible and quality health care, affordable living costs, and entertainment opportunities also make the cooler climate worth it for many retired individuals.
However, there is a downside to retiring in Michigan. The state might tax some or all of your retirement benefits. Michigan bases taxable amounts on your age and how much qualifying retirement income you receive, so check the state's tax rules before you move.
Mississippi
Compared with the national average, Mississippi enjoys a 14% lower cost of living. But the Magnolia State also has the highest poverty rate (19.4%) in the nation.
Retirees benefit from the state's tax laws. Social Security and most other retirement income are tax-exempt. However, the state does not extend this exemption to early distributions.
Arizona
Arizona makes the list largely for its desirable weather. This is in line with most other popular retirement locations. The state is not known for being overly cheap or expensive. 
Whether or not it makes a perfect retirement spot for you might depend on the type of retirement income you expect.
Arizona does not tax Social Security benefits or retirement income from the military. If these income sources apply to you, it can make the perfect spot to enjoy your retirement comfortably. However, the state does tax pensions and 401(k) distributions.
Click your state to see if you're maximizing your retirement income
After you choose your state and answer a few questions, you can compare up to three advisors that serve your area and help maximize your retirement.
— Select a state below —
Bottom line
If you are like many retirees, you are probably counting on your savings and retirement income to sustain you for the rest of your life. 
Choosing an affordable state for your situation and finding ways to supplement Social Security income can stretch your money further.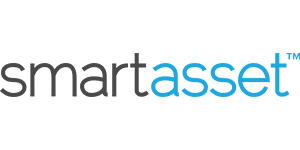 Smart Asset Benefits
Get matched with fiduciary financial advisors
Advisors are vetted and certified fiduciaries
Take the mystery out of retirement planning
Their matching tool is free