Do you have both a debit and a credit card in your wallet? If so, you probably know that the money comes from different places when you swipe to pay. But the source of cash isn't the only difference between debit cards vs. credit cards. In fact, there are some other important differences you may not know about.
So, which is better, a debit card or credit card? While both types of cards make it easy to swipe to pay, using a credit card is almost always better than using a debit card.
Here are six reasons you should stop using your debit card today and start reaching for your credit card account instead.
1. Debit card fraud means you're out the money until things are resolved
Under the Fair Credit Billing Act and the Electronic Fund Transfer Act, you're protected from loss if your credit or debit card is lost or stolen and someone uses it to make unauthorized purchases. However, the specific kinds of protection you get can differ.
When someone uses your credit card without authorization, you're liable for a maximum of $50 in losses, according to the Fair Credit Billing Act. If your physical card isn't stolen but the number is, you have no liability at all for unauthorized use. Many card companies go much further, though. Visa, Mastercard, Discover, and other card issuers have $0 liability policies to protect you from any loss in the event of credit card fraud.
Your losses are limited with debit card fraud — but with some important parameters:
If you report the loss or theft within two business days after learning about it, you're limited to $50 in liability.
If you make the report more than two business days from the time you learned about the loss or theft but less than 60 calendar days after receiving your monthly statement, your maximum loss is $500.
If you report the fraud more than 60 calendar days from the time you receive your statement, you could lose all the money taken from you.
While some banks have $0 liability policies, these often aren't as comprehensive as the policies provided by major credit card issuers — and you're more likely to be penalized by your bank for not promptly reporting the fraud.
Further, when you dispute credit card charges, you don't have to pay the disputed portion of your bill until the dispute has been resolved. But if money is taken out of your bank account by unauthorized use of your debit card, you're out the cash until the dispute resolution process is completed.
2. Using a debit card doesn't improve your credit score
When you charge purchases on a credit card and pay them off, it's reported to the three major credit reporting agencies: Equifax, Experian, and TransUnion. Making on-time payments helps you develop a positive payment history, which is necessary for a good credit score.
Your credit utilization ratio is another important component of your credit score. The credit-scoring formula takes into account the amount of available credit you've used. For example, if you have a $1,000 line of credit available and charge $200, your credit card utilization ratio is 20% ($200 out of a possible $1,000). A credit utilization ratio of 30% or lower will help you earn a good credit score.
When you use a debit card, you aren't borrowing any money — so nothing is reported to the credit bureaus. You don't build a positive payment history as a result, so it will be harder to build a good credit score.
Additionally, if you have a credit card but always use your debit card, your credit card could be closed due to inactivity. This could hurt your credit score, too, because the closure of that account could hurt your overall credit utilization ratio.
3. Debit cards don't typically earn you any rewards
There are a few debit cards that provide rewards for spending — but not many. And any rewards programs linked to debit cards typically offer small rewards compared to what you could earn if you use a credit card.
You can find some of the best cashback credit cards that give you as much as 5% cash back on some purchases you make or the best travel credit cards with rewards that help you score free flights or free nights at hotels. You can also find rewards cards that let you buy merchandise with your points and store cards that offer you discounts at the places where you tend to shop the most.
If you're interested in a cashback credit with a $0 annual fee, check out the Wells Fargo Active Cash® Card. 
4. Debit cards don't offer additional purchase or price protections
Many credit cards offer other protections and perks that debit cards don't. For example, some cards provide:
Price protection: With this perk, if you buy an item and the price drops within a certain time period after your purchase, you're refunded the difference.
Purchase protection: You could be refunded the cost of a purchase or provided with reimbursement to repair or replace a purchase if it's damaged within a certain time period after you bought the item.
Extended warranties: Some credit cards will extend the manufacturer's warranty on eligible items, sometimes by several years.
Return protection: When merchants won't accept returns, some credit cards will refund you the money within a certain time after you make a purchase.
If you're interested in a credit card with purchase protection, check out the no-annual-fee Chase Freedom Unlimited.
5. Debit cards could mean missing out on cardholder perks for travelers
Many credit cards cater to the needs of travelers with fun perks or important protections that can save you money. Common cardholder perks for travelers include:
Access to airport lounges: Lounges provide a nice place to unwind, sometimes with free food and even free alcohol. Many cards give you the right to relax in these exclusive quarters while waiting for your flight.
Travel insurance: Travel-focused cards sometimes provide accident insurance, trip cancellation coverage, reimbursement for lost or damaged luggage, and assistance via phone if something goes wrong while abroad.
If you're interested in a travel credit card, check out our #1 pick: the Chase Sapphire Preferred.
6. Holds or deposits on debit cards lock up your actual cash
Hotels and car rental companies sometimes place a hold on your card when you check in or when you rent a car. Companies typically do this in case you damage the vehicle or the room, or in case you incur unexpected charges.
If you used a debit card, this hold can make actual money you have in the bank inaccessible. If you used a credit card, you simply have some of your credit line reserved in case of a problem — none of your actual cash is being held hostage until you return the car or check out of the hotel.
Upgrading to a credit card makes sense for most people
If you've been using a debit card for a while, it can be hard to break the habit and start using a credit card. But, as the above list shows, there are plenty of reasons to stop using your debit card and switch to a credit card instead.
Just remember, with a credit card, it can be easy to overspend if you aren't careful — so keep track of your balance just as you would with a debit card.
You'll also want to research credit cards carefully, as there can be big differences from one to another. Finding the best credit card for your situation is important to determine before you decide what cards to carry in your wallet.
Lucrative, Flat-Rate Cash Rewards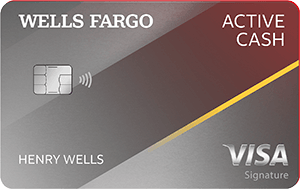 5.0
FinanceBuzz writers and editors score cards based on a number of objective features as well as our expert editorial assessment. Our partners do not influence how we rate products.
Current Offer
$200 cash rewards bonus after spending $500 in purchases in the first 3 months
Rewards Rate
Earn 2% cash rewards on purchases