There are plenty of reasons to wait until you turn 70 to start claiming your full Social Security benefit. 
Most importantly, the longer you wait to take the full benefit, the bigger your future monthly Social Security payments will be — which can make delaying benefits a solid financial strategy for some retirees.
But are you doing well enough financially that you can afford to delay taking Social Security, or should you start claiming it as soon as you qualify?
Let's walk through 15 key signs that you can postpone taking benefits without compromising your retirement budget.
You have enough savings to tide you over
Depending on how much money you've saved for retirement thus far, you might not need the monthly income boost you'll get from Social Security payments.
If you have enough money to live comfortably between the day you retire and begin collecting Social Security, postponing full benefits can ensure you'll have more money down the road when your budget really needs the boost. You just have to stay on top of your budget and avoid wasting money.
You plan to work at least until you turn 70
Do you already have a regular source of income? Are you planning to keep your current job until you turn 70?
Since you still receive a regular paycheck, you might consider postponing your benefit collection until you leave the workforce. That way, you'll start receiving another source of income to partially compensate for your lost paycheck right away.
You aren't supporting any dependents
Taking care of kids and grandkids takes a bite out of your budget. If you're supporting one or more dependents, you might consider taking your full benefit now so you can put some of it toward keeping your finances afloat until your dependents are older.
On the other hand, if you don't have any dependents — or if you can comfortably support yourself and your dependents on your current income — consider waiting to take the maximum benefit.
You haven't taken on too much debt
Some types of debt, such as mortgage loans, are simply unavoidable. 
If you have a fair debt-to-income ratio and are confident you can comfortably make payments from now until age 70, you might be in good enough financial shape to push back your benefits.
You can comfortably avoid consumer debt over the next decade
While you don't necessarily need to enter retirement debt-free, some types of debt are more manageable than others once you've left the workforce. 
Since credit cards have high interest rates, consumer debt can quickly spiral out of hand if you don't pay off your card balance every month.
If you don't have much (or any) credit card debt right now and have enough money saved to avoid taking on more, that's a good sign you can wait until later to take your maximum Social Security benefits.
Your house is paid off
Many people continue working to pay off a mortgage well into their 60s, so don't worry too much if you're still making a monthly mortgage payment.
However, if you have paid off your house and no longer have major housing expenses, odds are good that you can delay taking your Social Security benefit right now.
You don't have any immediate plans to move
If you're planning to sell your house in the near future, you might need a bit of extra cash to help with your down payment and moving expenses. If that describes your situation, you could consider taking your Social Security benefits earlier than later.
On the other hand, if you're happy with your current living situation and can make your monthly mortgage payment without too much financial stress, putting off Social Security benefits until later might make more sense.
You've already downsized into a smaller home
There's one exception to the general rule about not having immediate plans to move: if you're downsizing. Downsizing can help offset moving costs, especially if you stay in the same area with the same cost of living. 
If you started downsizing before you retired, you can likely still plan on moving without applying for your full benefits before age 70. The same goes for if you already have the savings in place to pay for moving and expect to turn a profit on the sale of your house
You're the higher-earning spouse of a retirement-age couple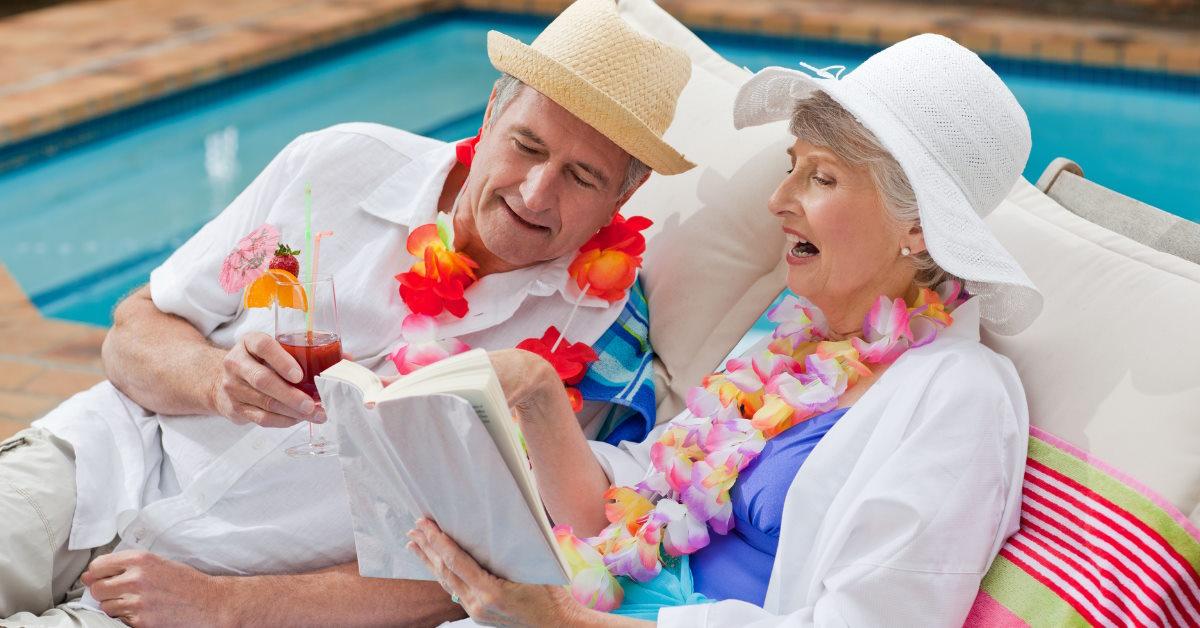 If you and your spouse both worked, it's smart to coordinate the timing of taking your Social Security benefits.
Since the lower-earning spouse will receive a lower Social Security benefit, they might consider claiming their benefits earlier to boost the household income. Then, the higher-earning spouse can delay claiming their benefits, maximizing the eventual size of the monthly Social Security payment they receive.
You know your expenses will decrease after retirement
According to many financial experts, you should plan on needing 70% to 75% of your current income to maintain a similar quality of life in retirement.
This amount is based on the general idea that you should have fewer expenses once you're retired. For instance, you'll have fewer dependents, your mortgage might be paid off, and you won't need to spend the same amount on transportation costs getting to and from work.
However, not everyone's expenses decrease after retirement, such as those who retire to an area with a higher cost of living or who continue to support dependents.
If you're fairly certain your expenses will decrease, though, you may be able to wait until later to claim your benefits.
You're a frugal spender
If you budget carefully and spend less than you earn, it's less likely that you'll need to supplement your savings with Social Security early on in retirement. However, you should base this assumption on your established spending habits, not aspirational ones.
Put another way, if you haven't stuck to a budget up to this point in your life, don't expect yourself to change overnight. But if you've maintained a consistent pattern of spending within your means and are confident you can continue to do so in retirement, consider waiting on Social Security benefits.
You've already saved eight times your annual income
As a general financial rule of thumb, it's smart to have eight times your average annual income saved by age 60.
If you've already hit that savings milestone — and if your expenses will go down in retirement while your frugal spending habits stay the same — that's a good sign you should be fine to wait until age 70 to claim your full Social Security benefit.
You exercise frequently and eat a balanced diet
While there's no way to know how much time is left in your life, being active and eating healthily can increase your chances of living to age 70 and beyond.
If you're in relatively good shape, that might be a good sign that you can at least consider delaying benefits for now. After all, waiting to claim the full Social Security benefit makes the most financial sense for individuals who will need a stable source of income for several decades.
You don't have any major, ongoing health concerns
Health care is one of the top expenses for seniors. 
While you obviously can't predict what could happen to your health down the line, it's a good sign for your finances right now if you don't yet have major medical issues that will require you to spend a lot of money out of pocket.
You plan to pick up other sources of income after retiring
If you're planning on making extra money through freelance work once you retire, you might have enough money in the bank that you'll be fine without a Social Security check for now.
Plenty of gig jobs, from food delivery to freelance editing, are ideal for seniors who have recently left the workforce, have some extra time, and want to supplement their savings with part-time employment.
Bottom line
While these general guidelines can help you start thinking about delaying Social Security benefits, your accountant, financial advisor, or retirement planner can give more personalized recommendations that make sense for your specific situation.
Whether you end up delaying your benefits or not, prioritize spending wisely so that whenever you do start taking the full benefit, you can put it toward preserving your pre-retirement quality of life. 
And be sure to keep an emergency fund in a high-yield savings account to be sure you are making your money work for you.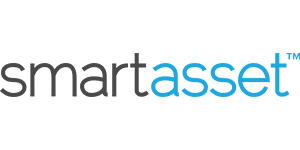 Smart Asset Benefits
Get matched with fiduciary financial advisors
Advisors are vetted and certified fiduciaries
Take the mystery out of retirement planning
Their matching tool is free
Paid Non-Client Promotion