With the holiday season fast approaching, there's little time to waste in starting your quest for the perfect presents. Supply chain woes have emptied many store shelves while inflation has pushed prices upward, making it more challenging to get the right gift — at the right price — for everyone on your list.
The good news is, many stores are out with their holiday deals already — and Target is one of them. Whether you're staying on a strict budget during these turbulent times or are simply hoping to score some great deals, check out 12 of the best bargains Target has to offer.
And be sure to use the best rewards credit card in your wallet to buy each one to get an even better deal.
RCA 58" 4K UHD LED 2160p Roku Smart TV
If curling up in your holiday PJs and enjoying a movie from the comfort of your own home sounds like the ideal evening, this RCA Roku Smart TV definitely deserves a place on your holiday wish list. With 4K Ultra High Definition technology, it enables you to view all the new movies now going direct to streaming — and enjoy the movie theater experience minus the annoying patrons. As a bonus, if you're working on debt payoff, saving on movie tickets can only help that cause.
You'll save 25% off the regular list price if you purchase this holiday deal at Target. And since you can control this TV with your smartphone, you'll also save yourself a lot of time and effort by never having to look for a remote again. You won't even need a separate device to access your apps. Wrangling HDMI cables should be left behind in the 2010s, so embrace the future with this ultra-modern TV at an unbeatable price.
Price: $449.00 (Regular $599.99)
Beats Solo Wireless Headphones
Beats headphones can't be beat if you want to rock out to some holiday carols or simply drown out the noise from your neighbors doing so. These come in your choice of black or stylish pink, and they work on Bluetooth technology so you won't have to be constrained by wires.
Headed out of the house for a long walk away from the family or for a gym session to work off your big holiday feast? You'll appreciate the 40 hours of battery life these headphones offer. And if your battery is getting low, Fast Fuel allows you to get three hours of playback after just five minutes of charging time so you won't be sitting around forever waiting for your headphones to charge. That's most likely music to your ears.
Price: $99.99 (Regular price $199.99)
Roku Streaming Stick 4K 2021
The pandemic has forever changed the way movie studios release their big blockbusters, opening up the door to watching them right at home. Of course, you'll need a good streaming device to do that. And Roku's 2021 Streaming Stick offers you access to all the apps you could need all for less than the price of two tickets to a matinee.
The new Roku plugs directly into the back of your TV and offers the option to search by voice so you won't have to struggle with a tiny keyboard to find your nightly entertainment. Its 4K technology will provide the clear picture you deserve to catch the finer details, and you get instant access to many of the most popular streaming services so finding something to watch will be easier than ever.
Price: $29.99 (Regular price $49.99)
Lutron Caseta Wireless Smart Light Starter Kit
Let's face it. Getting up to turn on the lights is more hassle than it's worth, especially when you could just tell Alexa or your Google Assistant to do it for you. That's where the Lutron Caseta Wireless Smart Light Starter Kit comes in.
The kit comes with everything you need to get started to control your lighting, including two dimmer switches as well as pedestals for Pico Wireless remotes. You can press a single button or tell your virtual assistant to act for you, and can both turn lights off and on and trigger customized lighting scenes. You can even schedule lights to automatically adjust without any input from you at all.
Whether you want to set the stage for romantic holiday evenings or simply don't want to come home to a dark house thanks to daylight savings, this kit is the perfect way to bring automation into your world.
Price: $194.95 (Regular $267.00)
Keurig K-Duo Single-Serve & Carafe Coffee Maker
If cold winter mornings have you reaching for a cup of Joe more often, the Keurig K-Duo Single-Serve & Carafe Coffee Maker could be for you. The coffee maker provides the ultimate in flexibility, allowing you to make as little as a single cup or as much as a carafe depending on how many you're hosting — or on just how rough your day has been. It can also save you from spending a fortune on those daily lattes — a common money mistake — since your coffee at home will taste just as good.
Both ground coffee and K-cup pods work with this coffee maker, and a large 60 oz. water reserve means you won't have to waste time refilling the pot every time it's time for a new brew. Order it today to start sipping on your favorite cup of java — and to work out how to work its programmable auto-brew function before you need it on that next freezing day.
Price: $99.99 (Regular price $179.99)
PowerXL 5qt Single Basket Air Fryer
Love fried food but worried about packing on the pounds during the holiday season? The PowerXL 5qt Single Basket Air Fryer provides a healthier option for enjoying everything from French Fries to Fried Shrimp and more.
A digital Control Panel with easy-to-use temperature controls makes this air fryer suitable for even the most novice cook, while the ability to prepare 16 ounces of french fries at one time will enable you to entertain even the largest of crowds once you've put Social Distancing in the rearview mirror.
Pick up this top-rated air-fryer today and you may even be able to air fry your holiday ham or turkey for a new twist on some old holiday favorites.
Price: $59.99 (Regular price $119.99)
Dartwood Digital Camera for Kids
Are you tired of your kids snagging your phone to snap just one more photo? Is your camera memory filled up with pictures of your toddler's hand? Is your fridge adorned with photos taken by your budding Ansel Adams or Annie Lebowitz?
If so, the Dartwood Digital Camera for Kids is the perfect Target holiday deal to take advantage of.
It comes in a child-pleasing pink, blue, or seafoam green, and is incredibly easy for kids to use with large side buttons and a full-color display. The included 32 MB MicroSD card provides plenty of memory for your kids to capture their favorite memories, and a durable hand-strap reduces the risk of loss if your kids tend to be the forgetful sort. Buy it ASAP so your kids can start capturing those magic moments while your phone stays safe in your pocket.
Price: $32.99 (Regular $49.99)
National Geographic Microscope for Kids
Is it really possible to make learning fun? Absolutely, with the National Geographic Microscope for Kids. Not only will kids love the easy-focus knobs and the ability to zoom in on objects at up to 400x power, but they'll also be fascinated by the included science experiment kit and entertaining lab guide with suggested activities.
Instilling a love of science, and helping your children develop their STEM skills is a gift that will last for life, so don't hesitate to put this item on your to-do list for kids ages six and up.
Price: $40.50 (Regular price $49.99)
Amazon Fire 7 Kids Edition Tablet
Are you tired of your kids fighting over a single tablet or trying to use your expensive device to stream YouTube videos? Target has you covered, as you can get $50 off when you buy two Kindle Fire Kids tablets.
These durable tablets come in your choice of pink, blue, or purple, and provide endless hours of entertainment for children between the ages of three and seven. They even come with a complimentary one-year subscription to Amazon Kids+. If you want to give yourself the gift of never hearing your children say "I'm bored," again, these are a must-have holiday present.
Price: $99.99 for one (save $50 on 2 for $149.98 )
FurHaven Calming Cuddler Long Fur Donut Dog Bed
If you aren't the type to forget your furry friend, the FurHaven Calming Cuddler dog bed should definitely be on your list. Every good doggo deserves a nest of their own, and the luxury soft vegan fur of this bed will provide endless comfort on cold winter days.
As a pet parent, you'll also appreciate the washable fabric, combined with the durable design that will prevent the polyester fluffy fill from ending up all over your home. Order today so your animal companion can start enjoying those long winter naps.
Price: $72.99 (Regular price $91.99)
Target Beauty Capsule Bedtime Ritual Bath and Body Gift Set
Let's face it. Many of us have had a(nother) rough year, and could use a little self-care. This nine-piece bedtime ritual bath and body gift set is just the gift to help you indulge without breaking the bank.
It comes with both a TwelveNYC Eye Mask and a resurfacing sleep mask (in case your eyes are jealous of the lower half of your face being the only part masked for so long); as well as hand cream, a wind-down body wash; cleansing towelettes and a lavender essential oil blend. With all the continued hand-sanitizing we're still doing, your skin will definitely thank you for the pampering if you put this on your holiday list.
Price: $10.49 (Regular price $14.99)
Graco FastAction Fold SE Travel System with SnugRide Infant Car Seat
If the presents under your tree include a new bundle of joy this holiday season, the Graco FastAction Fold SE Travel System is a purchase definitely worth considering. The travel system comes with a convertible stroller, as well as a snap-in car seat that you can easily grab on the go so you won't have to break the cardinal rule of caring for a newborn: Never wake a sleeping baby.
This travel system will see you through from the ride home from the hospital until your little one is ready for kindergarten, and it comes with the safety features that will put even the most nervous new parent at ease. Pick it up soon so you can start working on learning how to unfold it one-handed while juggling your precious cargo.
Price: $179.99 (Regular $214.99)
Bottom line
The holidays can be an expensive time of year, and going into debt during the festive season could end up being a money mistake you'll regret long into the new year.
To avoid a holiday spending hangover, be sure you check out these and other great deals that stores have on offer. If you shop carefully, look for bargains, and make full use of some of the best cash back credit cards to defray the cost of your purchase, you can enjoy this time of year without breaking the bank.
More from FinanceBuzz:

Learn More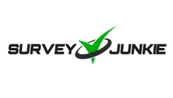 Learn More