No, your calendar isn't lying to you. Thanksgiving is only a few weeks away.
The holiday season is in full swing. Typically, retailers earn 20% to 25% of their annual revenue during the holiday season, and to kick it off, they try to entice shoppers with sales on Black Friday. But Black Friday is evolving, and this year, the deals started as early as late October. Black Friday has transformed from one day into a month-long promotional event.
According to Google trends, over the past five years, people have begun searching for Black Friday deals and steals an average of 2.3 weeks before the big day. Since it's just three weeks away from Black Friday 2021, we were inspired to find out which deals and retailers shoppers are most interested in.
Black Friday is evolving
The coronavirus pandemic and the need for public safety in 2020 meant that Black Friday store hours were either reduced or nonexistent last year, with many shoppers staying out of stores altogether. Despite the shift to online shopping last year, when looking at some of the largest retailers in the United States — Amazon, Walmart, The Home Depot, Target, and Best Buy — all five still saw monthly searches for Black Friday decline in 2020.
Best Buy saw the sharpest search decline of the five retailers. At its peak in 2017 and 2018, monthly searches in November for "Best Buy Black Friday" topped seven million. Purchasing new technology — from TVs to different gadgets — can be really expensive, which is likely one of the drivers behind the high number of monthly searches for Best Buy in November each year.
Best Buy began to decline in 2019, and then saw the major decline in search interest in 2020. It's possible that consumers are losing interest in Black Friday as sales extend beyond the day itself and the idea of being in crowded stores isn't as appealing in the age of the coronavirus.
For those still interested in Black Friday, what are the stores where shoppers are hunting for deals?
Stores where the most Black Friday shoppers are hunting sales in each state
People all over the country are strategizing their plan of attack to score the best Black Friday deals. Which retail store sales and deals are consumers most interested in? We break it down state by state below, based on Google trends search data from the past five years.
| | |
| --- | --- |
| State | Most Popular Black Friday Store |
| Alabama | Belk |
| Alaska | Sears |
| Arizona | Ross |
| Arkansas | Dillards |
| California | HomeGoods |
| Colorado | IKEA |
| Connecticut | BJ's Wholesale Club |
| Delaware | BJ's Wholesale Club |
| District of Columbia | Nordstrom |
| Florida | Family Dollar |
| Georgia | The Home Depot |
| Hawaii | Costco |
| Idaho | The Home Depot |
| Illinois | Burlington |
| Indiana | Kohl's |
| Iowa | Menards |
| Kansas | IKEA |
| Kentucky | JCPenney |
| Louisiana | Bed Bath & Beyond |
| Maine | The Home Depot |
| Maryland | IKEA |
| Massachusetts | Marshalls |
| Michigan | Meijer |
| Minnesota | Target |
| Mississippi | Walmart |
| Missouri | JCPenney |
| Montana | The Home Depot |
| Nebraska | Menards |
| Nevada | IKEA |
| New Hampshire | The Home Depot |
| New Jersey | Gap |
| New Mexico | The Home Depot |
| New York | Burlington |
| North Carolina | T.J. Maxx |
| North Dakota | Best Buy |
| Ohio | T.J. Maxx |
| Oklahoma | Sam's Club |
| Oregon | IKEA |
| Pennsylvania | Five Below |
| Rhode Island | BJ's Wholesale Club |
| South Carolina | Kmart |
| South Dakota | Menards |
| Tennessee | Dollar General |
| Texas | Dollar Tree |
| Utah | IKEA |
| Vermont | JCPenney |
| Virginia | Best Buy |
| Washington | Nordstrom |
| West Virginia | Lowe's |
| Wisconsin | Kohl's |
| Wyoming | The Home Depot |
Home Depot is where the most shoppers are hunting deals. This store's Black Friday deals top the search volume in seven states. Home Depot stocks all kinds of items that might have a higher price tag, like home appliances and tools, but they also sell Christmas decorations, which are often on sale for Black Friday. Whether it's the discounted appliances or the merry-and-bright decor, Home Depot is a popular retailer leading up to Black Friday for people all over the country, from Maine to Wyoming.
In six other states, Ikea is the most popular retailer for shoppers to monitor for Black Friday sales. Just like appliances, technology, and tools, furniture is pretty expensive, and the deals on Black Friday offer shoppers the opportunity to save on big purchases.
Several other stores are popular in three states each, showing consumers are interested in different deals depending on where they live in the country. Another home improvement store, Menards, is the most popular retailer for shoppers looking for deals in Iowa, Nebraska, and South Dakota. In Kentucky, Missouri, and Vermont, the department store JCPenny is the most popular store for those hunting deals. Warehouse chain store BJs is the top searched for Black Friday deals in Connecticut, Delaware, and Rhode Island.
Regional stores make an appearance, though, too. Dillards is a popular department store that first opened in Arkansas, but now has over 285 stores country-wide. Dillards' home state of Arkansas is also where it's the most popular search for Black Friday shoppers. Belk, another popular regional department store, is the most popular retailer in Alabama.
Bottom Line
If you're one of the many searching to score deals this Black Friday, there are a bunch of ways you can save:

Methodology
The FinanceBuzz team collected Black Friday-specific search volume for top retailers by searching "[retailer] + Black Friday." The list of department stores and retail companies are generated from Wikipedia. Collected search data covers a five-year period from October 2016 through October 2021. Data was collected between October 22-October 26, 2021.
For this analysis, FinanceBuzz looked at "Search Interest" data for each store in every state. Search Interest is a metric Google uses that normalizes searches to account for things like population, geography, and search proportionality compared to other terms and then scales the results to assign a Search Interest score between 0-100. Data for each store was collected individually, and stores were only compared head-to-head directly within the Trends platform to break ties.
FinanceBuzz also looked at the average week over the last five years that search volume for the term "Black Friday (shopping)" rises to 10 or above for the first time and found that search interest reaches or exceeds that threshold 2.3 weeks before Black Friday on average.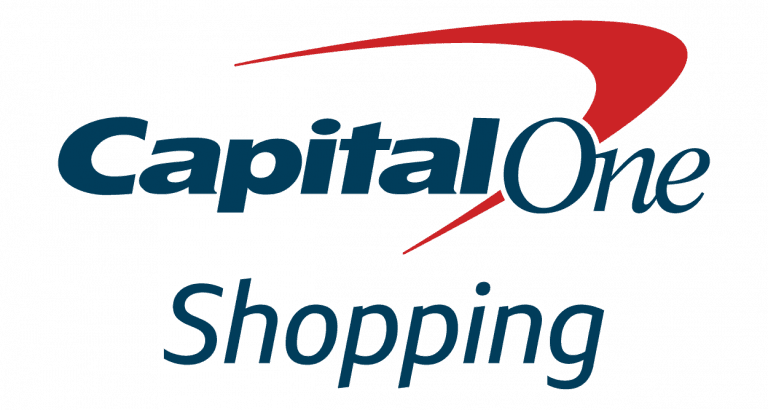 Capital One Shopping Benefits
Capital One Shopping searches thousands of merchants to see if you're getting a great deal
Don't miss out on a better price
Search and apply coupon codes automatically
Custom price drop alerts for products you've viewed or purchased