When the nights start getting cooler and the leaves start changing, many of us start to look forward to pumpkin spice season.
If you ask us, though, pumpkin spice season should be year-round. With a flavor this delicious, how is it fair to deprive us of three out of four seasons of the year?
Fortunately, our beloved retailer Target offers enough different pumpkin-flavored sweet treats to last us through the year. Here are some of our favorite options.
My Mochi Pumpkin Spice Ice Cream
If you've never tried mochi before, you're in for a real experience. Mochi is a sweet treat originating from Japan that's made from chewy sweet glutinous rice.
Although this ingredient is delicious enough on its own, mochi is made even sweeter with the addition of a yummy center, most often red bean paste or in this case, pumpkin spice ice cream.
Currently listed for just under $5 ($4.99).
Good & Gather Pumpkin Spice Instant Oatmeal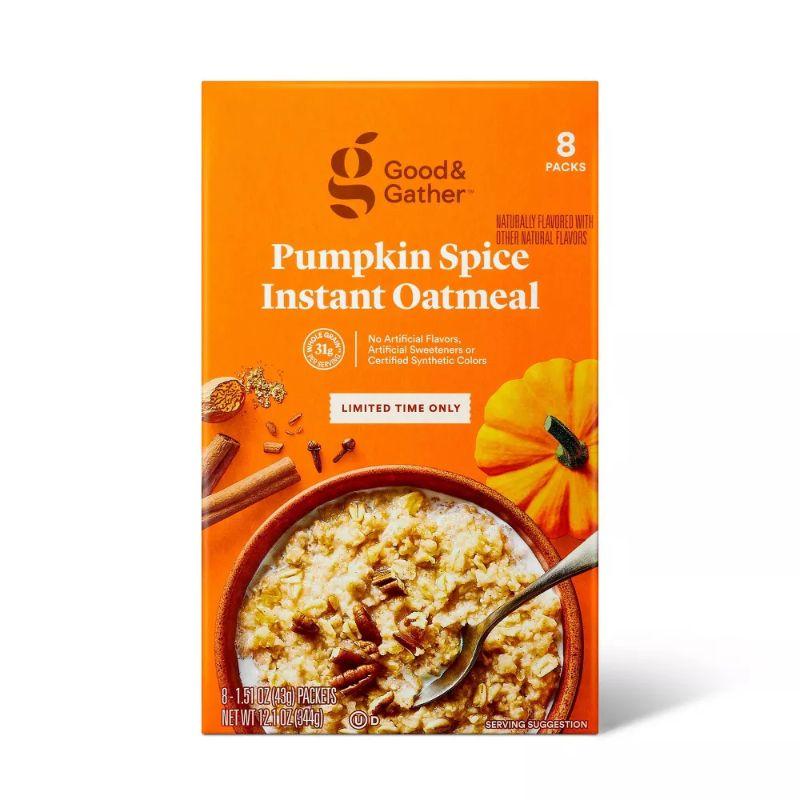 Something about autumn makes it the perfect time to enjoy oatmeal. And as the weather gets colder, the idea of warming ourselves up with a hot bowl of oats gets more and more appealing.
Oatmeal is also a healthy way to start your morning off right with a nutritious breakfast. And pumpkin spice and instant oatmeal are a match made in heaven. A bargain at only $2.99!
Favorite Day Pumpkin Spice Pretzels
Whether you're eating them on their own or with a sugary sweet coating, pretzels are one of America's favorite snacks.
Target's house brand Favorite Day takes our love of pretzels to the next level by offering a pumpkin spice-coated product line. The best of both worlds!
These taste great when dipped in hot chocolate. Sounds weird, but trust us. They're yours for $4.49.
Pumpkin Pie Spice Frosted Mini-Wheats
Frosted Mini-Wheats are one of the most popular breakfast cereals on the market. Aside from their traditional frosted flavor, they also come in less conventional flavor options like blueberry, chocolate, and strawberry.
Now "pumpkin spice" can also be added to this list, and the outcome is as delicious as you'd imagine. A creative way to sneak in a sweet treat with your morning coffee! These come in under $5 at $4.79.
Land O Lakes Pumpkin Pie Spice Butter Spread
This next item isn't so much a snack that you'd enjoy on its own (although we guess we won't pass judgment).
Land O Lakes is known for its delicious spreadable butter products. This limited-edition pumpkin-flavored option can take your morning toast to the next level of deliciousness.
This spread is a total bargain at only $2.39.
Betty Crocker Pumpkin Spice Cookie Mix
There is nothing quite like fresh-baked cookies right out of the oven. If you love Betty Crocker's sugar cookie or chocolate chip flavors, then you'll want to try out this pumpkin spice cookie mix.
They're easy to make and best when eaten right out of the oven — preferably in one sitting. You'll enjoy multiple cookies for the low price of $2.59.
Favorite Day Pumpkin Cheesecake Ice Cream
Pumpkin flavor might be associated with fall weather, but that doesn't mean that it's too cold for ice cream.
If you ask us, it's never too cold for ice cream. Especially not when it's pumpkin cheesecake flavored. Just try not to finish this entire tub in one sitting.
Cheesecake goodness is yours for $2.79.
Pumpkin Spice Oreo
There's no way that we could make it through this list without mentioning Oreos. They're well-known for offering unique flavors, so of course, they had to try their hand at pumpkin spice.
The result is pure deliciousness and one of the best Oreo flavors (though we might be biased, we have pumpkin spice on the brain). These are just $4.39.
Swiss Miss Pumpkin Spice
Swiss Miss makes yummy easy-to-make hot cocoa mixes. The brand offers several flavors including dark chocolate, classic milk chocolate, peppermint, and even Lucky Charms.
The star of the show, though, is its pumpkin spice hot cocoa. With just the right amount of spice and pumpkin notes, this is a hot beverage that you'll want to enjoy year-round.
This budget-friendly option is only $2.19.
Nature's Bakery Pumpkin Spice Fig Bar
In a world with many different granola bar choices, it's hard to stand out. But with soft, chewy centers and perfectly-spiced tastes, Nature's Bakery sits at the top of our list.
We're overjoyed to see that Nature's Bakery offers a pumpkin spice flavor that's made with the same whole grain and real fruit ingredients that the company is known for.
These bars come in at $3.39.
Favorite Day Pumpkin Cheesecake Sandwich Cookies
Leave it to a Target home brand to offer unique, creative snacks. These pumpkin cheesecake sandwich cookies come with pumpkin-flavored cookie sandwiches with a cream cheese filling — double yum!
It's worth stocking up on these for the rest of the year. Who knows how long they'll be on the store shelves? Available at your local Target for $3.69.
Harney and Sons Pumpkin Spice Herbal Tea
Tea might not be everyone's idea of a "sweet treat" but, to each their own!
Harney and Sons is a purveyor of some of the highest-quality teas on the market, so you know that their pumpkin-flavored offering is going to be good. Plus it comes in an adorable decorative tin jar that you can reuse later.
This tea is yours to enjoy for $5.79.
Silk Pumpkin Spice Almond Creamer
If you're doing your morning coffee right, then every cup should be like drinking a sweet treat. You can guarantee yourself a delicious cup of coffee with this Silk-branded pumpkin spice-flavored almond creamer.
Just a splash goes a long way, but the creamer costs just $4.59.
Good and Gather Pumpkin Spice Coffee Syrup
Speaking of flavored coffee, why not take your at-home barista skills to the next level?
You can make delicious pumpkin spice lattes at home thanks to this highly-rated pumpkin spice coffee syrup from Good and Gather, one of Target's house brands. This syrup is priced at $5.49.
Milano Pumpkin Spice
Milano cookies are a classic snack, and they come in a variety of flavors to boot. Some favorites include orange chocolate, dark chocolate, and mint chocolate.
The brand also offers a limited edition pumpkin spice cookie that's worth trying. The perfect accompaniment to your afternoon tea. These cookies cost $3.89.
Bottom line
If you love everything nice and pumpkin spice, you're not alone. But did you know that some states love pumpkin spice more than others?
According to Instacart data, the country's top pumpkin spice lovers are in West Virginia and Iowa.
So, if you live in these states, you'd best be stocking up. Who knows how quickly these pumpkin spice treats will sell out?
And don't forget to try these Target shopping hacks to save even more.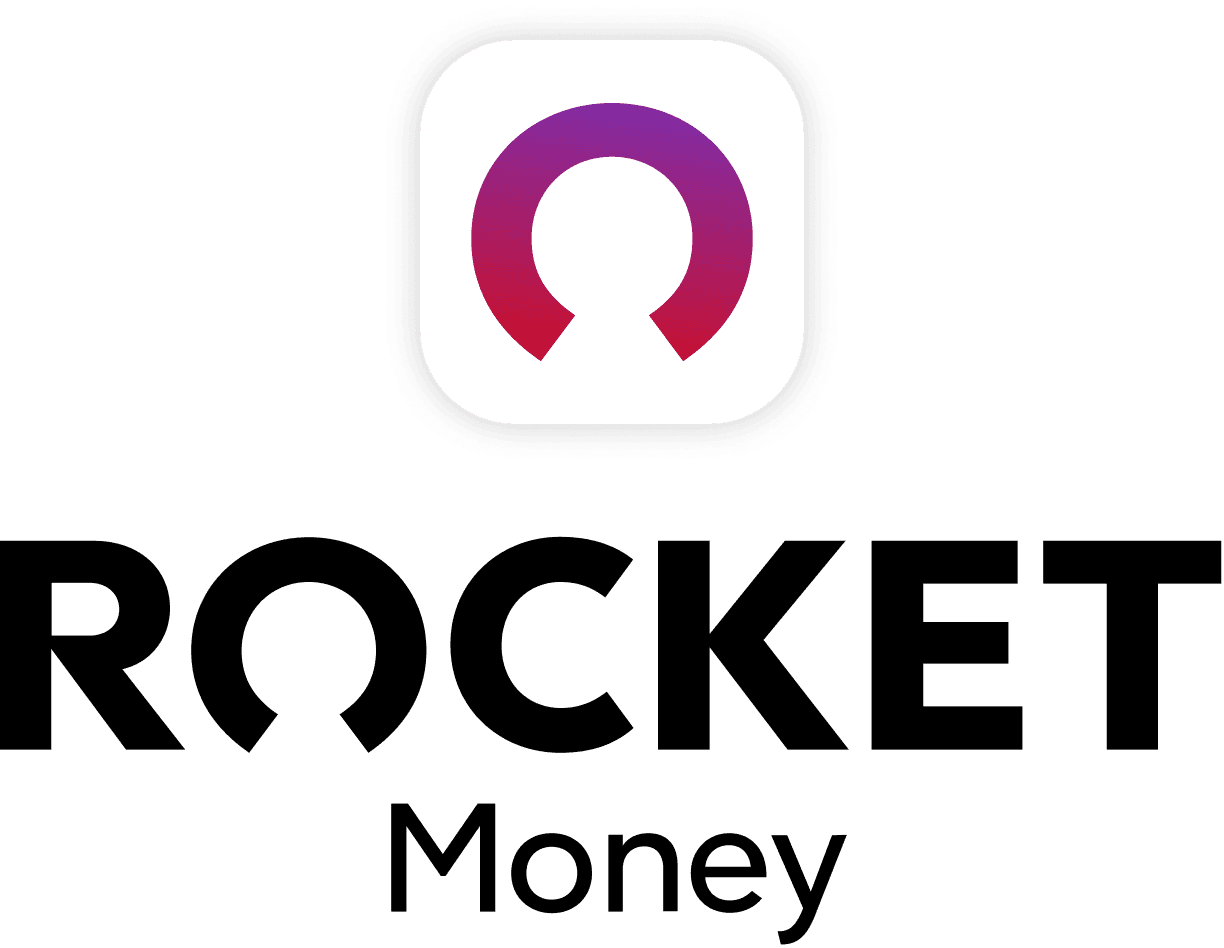 Rocket Money Benefits
Automatically find and cancel subscriptions
Slash your monthly phone, cable, and internet bills
Save an average of up to $720 a year