Living on a fixed income is one of the scariest parts of retiring. Instead of getting a regular paycheck from an employer, retirees depend on their savings and income sources like pensions and Social Security.
Transitioning to a limited income can be intimidating. However, there are many strategies you can implement that will help you save money, grow your wealth, and optimize your income.
Here are 15 tips to have a fulfilling life on a fixed income.
Start planning early
One of the best ways to prepare for life on a fixed income is to start planning early.
Make a list of goals you would like to meet before you retire, such as building an emergency fund or paying off debt. You can also start researching ways to pick up a little extra cash with minimal effort.
The earlier you start planning, the better; however, it's never too late to get started.
Create a budget
A budget helps you plan where your income will go so that you can achieve financial stability.
First, list all of your income sources. Next, write down your fixed expenses (like rent/mortgage and car payments) and estimate your variable expenses (like groceries and vehicle maintenance).
Allocate income to necessities first, then dedicate a portion to debt and savings. Afterward, create a discretionary fund for non-essential spending based on your leftover income.
Track your spending
You should track your spending regularly to ensure you stay within your budget.
One way to do this is by using a budgeting app like Mint or EveryDollar. These apps allow you to view all transactions made with your credit cards and bank.
Tracking spending allows you to adjust your budget as needed and identify areas where you could cut back.
Build an emergency fund
Unexpected expenses don't go away just because you're retired. Whether it's home or car repairs, medical bills, or urgent pet care, you should prepare for emergencies.
Having an emergency fund is essential, particularly on a fixed income. Without one, you may end up taking on debt to cover unanticipated bills.
You should aim for at least three to six months of living expenses in your emergency fund.
Pay off your debt
Your retirement is your time to relax, so you shouldn't have to stress about debt payments. They can take a considerable chunk of your income, which you may need for other expenses like food and housing.
You should pay down the debts with the highest interest rates first. This strategy will help you tackle debt and save money on interest in the long run.
Lower your housing expense
If your home is bigger than you need, consider moving to a smaller place. Downsizing can cut your mortgage or rent bill quite a bit.
The standard rule is that your housing costs shouldn't exceed 30% of your income. This rule is especially important in retirement when you're on a fixed income.
Lower your transportation expense
Transportation can get expensive, so you may want to find ways to cut these costs.
You may consider learning to live with just one vehicle or paying off the car you have instead of trading it in.
According to Experian, a new car's average monthly payment is $725 compared to $516 for a used one; you can potentially save $200 just by opting for a used versus a new vehicle.
Save on groceries
Food is another expense that can quickly sneak up on you.
There are many tips and tricks to help save money on groceries. These include couponing, rewards programs, buying in-season produce, and making a food plan.
You can also save money by shopping the outer aisles of the stores, buying generic brands, and checking the store's weekly ads for sales.
Cut down your cable bill
Cutting your cable bill can be a smart move, especially if you're on a fixed income.
You should review your cable package to see if there are channels or services that you don't really use. Downgrading to the basic cable package can cut costs considerably.
There are also a lot of free alternatives available that can replace the most popular streaming services.
Pay for necessities first
Keep your spending in check by paying for all your needs first.
Mortgage or rent, utilities, and medical care should be your priority. You can then allocate money toward your savings and debt.
After paying for the essentials, you can spend leftover money on discretionary purchases like restaurants and clothes. You will feel guilt-free, knowing that the important stuff is handled.
Use a high-yield saving account
A high-yield savings account can offer substantially higher interest rates than a traditional bank account.
The interest you can accrue from these accounts can be an excellent way to boost your savings and grow your wealth.
Many options are available with no monthly fees, minimum deposits, or balance requirements. Look for FDIC-insured accounts, so your money will be safe if anything happens.
Prioritize your health
Not only will good health help you feel better and have more energy in retirement, but it can also save you money.
Although Medicare will assist with a lot of medical expenses, there are still things it won't cover.
Prioritizing your health by consistently exercising and eating well may help you stay in better shape and have fewer health care costs.
Invest wisely
Smart investments can grow your money substantially. There are many investment strategies, so it's important to research which is the right choice.
The stock market has historically seen significant gains, but it's more risky. Index funds and ETFs are a great way to diversify your portfolio to minimize risk.
You may also consider CDs and annuities if you're looking for safer investments.
Reassess often
Regularly reassessing and adjusting your finances is crucial for living a fulfilling life on a fixed income.
Review your budget and expenses often to ensure your financial plan still fits your lifestyle. You should also check your progress on your financial goals to see if you need to adjust anything to meet them.
You may want to seek professional advice to help you make the best financial decisions.
Earn side income
Having a little extra income through a side hustle may put your mind at ease when you're on a fixed income.
There are many ways to make extra money, like taking online surveys or delivering for Uber Eats.
How much money you take home may affect your Medicare and Social Security benefits, so check your income limits on the Social Security website first.
Bottom line
Transitioning from a regular paycheck to a fixed income can be scary, but there are many ways to reduce your money stress and live a fulfilling life.
Many benefits are available to seniors, especially if they're low-income or need help getting food. If you're struggling to make ends meet, benefits.gov may be a helpful resource to connect you to public assistance.
With careful planning and the right strategies, you can achieve a happy retirement full of financial success.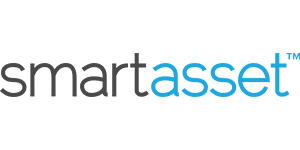 Smart Asset Benefits
Get matched with fiduciary financial advisors
Advisors are vetted and certified fiduciaries
Take the mystery out of retirement planning
Their matching tool is free
Paid Non-Client Promotion