Many people dream of retirement, and it is probably your dream too. But what if your goals change after you retire?
According to the U.S. Bureau of Labor Statistics, 10% to 20% of older workers reenter the labor market after leaving for more than two years. So, if you worked hard to save for retirement but are now considering whether you should unretire, you're not alone.
Here are some valid reasons you might want to go back to work.
You need more money
Finances are one of the most pressing reasons for reentering the workforce. Like people of all ages, there are some common ways seniors waste money. 
So if you miscalculated how much money you need in retirement or wish you had more than you planned, it might be time to work again. 
The good news is that you probably don't need to work full-time to improve your daily finances significantly.
You're bored in retirement
It can be tough to admit that you're bored in retirement. After all, you've probably worked for decades to accomplish your retirement goal. 
But here's the thing: If you're bored in your day-to-day life, then there is no harm in returning to work.
Boredom can take a lot of different forms. It can bring irritation, restlessness, or even sadness. If you experience any of those feelings, consider whether it's boredom and if a return to work might help.
You want to connect with your community
Whether you moved to a new place for retirement or never got to know your community because you were too busy working, unretiring can provide a chance to connect. 
You might enter a different field or opt for part-time work instead of full-time. But there are a lot of jobs in local government, parks and recreation, and school districts that allow you to get to know your neighbors, give back, and earn a paycheck.
You miss the social aspect of work
Work is about earning a paycheck, but it can also be much more than that if you're lucky. Social interactions and colleagues who become friends are some main ways work adds meaning to life. 
If you miss the social aspect of work, it might be time to go back.
You have a passion you want to explore
Life is hectic, especially when you're working full-time. For most people, passion projects take a back seat during their working years. But that doesn't have to be how it is in retirement.
If you've always dreamed of being a lawyer, get a part-time job as a receptionist at a law firm. Or maybe you wanted to be a chef but never had time to attend culinary school. You could get a job as a line cook at your favorite restaurant. 
If golf is your passion, you might get a job as a starter at the local golf course. The possibilities are endless.
You're ready to find new meaning
As a retiree, you have decades of work experience and have navigated tricky workplace dynamics. Not only that, you built a successful career for yourself. 
So it might be time to unretire if you're ready to pay it forward and share your job expertise as a mentor.
That doesn't mean you need to return to work in the same capacity or position. Instead, it might mean that you find a part-time job or consulting position that allows for mentorship opportunities.
You want to improve your health
It might sound counterintuitive, but getting up, getting ready, and having a place to be for the day can be good for your health. 
Not only can it help you become more physically active, but it can also improve your mental health. Even though it can be fun at first, watching the same television shows on repeat can take a toll on your well-being after a while.
You're ready to live longer
According to a recent study from Oregon State University, working past age 65 can help you live longer. It might sound too good to be accurate, but the facts don't lie. 
Of course, there are never guarantees about how long you'll live. It's surprising, but maybe the answer to "should you retire early?" is no. 
So if you're interested in returning to work, the idea that you may live longer might motivate you.
You're ready for a new challenge
If you always have a to-do list a mile long and like it, retirement might seem less appealing after a while. 
Returning to work may provide new challenges to conquer and new goals to meet. Both can be fulfilling and improve your life — especially if you have a personality type that likes to achieve.
You want more emotional support
A job can be really positive if you have kind coworkers, a supportive boss, and good company culture. It can be a place filled with people who support you, celebrate your birthday, and rejoice with you during life milestones. 
If that sounds appealing, you might be interested in returning to work. Just make sure that you find the right company fit or it could cause different emotional struggles.
Bottom line
There are a lot of valid reasons for returning to work after retirement. If you feel guilty for wanting or needing to return to a job, remind yourself there's no right or wrong way to live, and the same is true for retirement. 
You can set your own rules during this chapter. The real goal of retirement should be to find your own happiness, whether that means living on a beach or working to make extra money.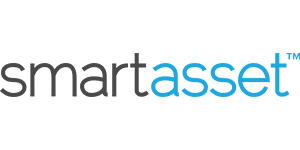 Smart Asset Benefits
Get matched with fiduciary financial advisors
Advisors are vetted and certified fiduciaries
Take the mystery out of retirement planning
Their matching tool is free
FinanceBuzz doesn't invest its money with this provider, but they are our referral partner. We get paid by them only if you click to them from our website and take a qualifying action (for example, opening an account.)