Whether you just finished high school or are considering training for a new career to help you stop living paycheck to paycheck, there are some big choices ahead of you.
Most importantly, you have to decide what type of schooling will get you closest to your dream job. For many Americans, that means choosing between attending a traditional college or a trade school.
While both types of schooling have pros and cons, here are 12 reasons to consider a trade school instead of enrolling in a college.
Join AARP and double your number of interviews within 60 days
Finding a new job is difficult. But join AARP today, and you'll get access to skill-building courses, a free resume review, and AARP's exclusive job board to help you stand out in the competitive job market.
How to become a member today:
Go here, select your free gift, and click "Join Today."
Create your account by answering a few simple questions.
Start using AARP's job search tools!
An AARP membership unlocks resources that could help you land the perfect role. Plus, you'll get access to tools like The AARP Resume Advisor to supercharge your resume, cover letter, and even your LinkedIn profile.
AARP claims they can help double your number of interviews within 60 days, or they'll rewrite your resume for free.
Important: Start your membership by creating an account here and filling in all of the information (do not skip this step!). Doing so will allow you to take up to 25% off your AARP membership, making it just $12 per year with auto-renewal.
Trade schools generally are more affordable than colleges
According to data from the U.S. Department of Education, the average college student at a four-year public college paid $9,700 in tuition and fees for the 2021 to 2022 school year.
That number jumped to $38,800 for students at private nonprofit colleges.
The tab is likely to be lower for trade school. For example, according to Accredited Schools Online, you might pay as little as $4,000 a year in tuition and fees at a trade school in Washington.
Trade schools don't require you to take on so much debt
Since the overall cost of attending a trade school is less than attending a university, it's possible to graduate from a trade school with substantially less debt than the average college graduate.
According to the Education Data Initiative, the average federal student loan debt is $37,338 for each borrower. You might still take on some debt to attend a trade school, but it should be much lower than what you would owe as a college student.
Trade schools have a less complicated application process
Applying to attend a university usually requires potential students to submit their ACT or SAT scores, write several personal essays, assemble a portfolio of work, and submit letters of recommendation from teachers and employers.
In contrast, getting into a trade school is likely to be significantly easier. You will need a high school degree or completion of the GED, and you might need to take a standardized exam.
Get paid up to $225 a month while watching viral videos
It sounds crazy. And maybe you're not even sure if it's worth your time. But come on … you're at least a little curious. Getting paid while watching viral videos is a real way to earn cash, and you can do it with a company called InboxDollars.
No … it's not going to get you rich. Yes ... it's probably one of the lowest-effort side hustles. But it's totally worth it if you're just sitting on the couch scrolling anyway. Instead of just watching viral videos on YouTube, you could be getting paid actual cash while watching those videos and taking surveys instead. Every little bit of extra money counts.
It's simple. You sign up here and confirm your email. Then you watch videos and take surveys. Then you earn cash (yes, actual cash… not "points"). Whenever you're just chilling on the couch, log in and see how you can earn up to an extra $225 every month.
BONUS: Free $5 when you sign up, confirm your email and phone.
Sign up and start getting paid today
Trade schools offer immediate hands-on experience
While students at many colleges can expect to receive hands-on experience in their chosen career field eventually, most also spend several semesters working their way through general education courses or major prerequisites.
By contrast, since trade schools focus on getting students into a career as soon as possible, students typically dive into hands-on training and experience quickly,
Trade school programs are shorter
Since trade schools don't emphasize general education like traditional colleges, students spend far less time at a trade school.
Depending on your program and profession, you might spend a few months to two years at a trade school. Your program at a traditional college would likely last no fewer than two years and often takes four or more years.
Trade school graduates typically end up quickly working in their career field
Since students enter trade school to study highly specialized trades, it's a safe bet that most of them move into careers quickly that are at least adjacent to their studies.
In contrast, just 62% of college students studying for a degree or certificate complete their studies within six years, according to National Student Clearinghouse data.
Trade school graduates can pivot immediately into their career
Graduating from any type of school — including trade school — doesn't guarantee a job in your field. However, because trade schools prioritize hands-on experience and certification, it's comparatively straightforward for students to transition immediately from school into a career.
While the same thing can be true of college or university graduates, the demand for skilled, fully trained workers means trade school graduates may have an edge in a competitive market.
Trade schools often offer more one-on-one attention
Across the country, college classrooms have an average of 14 students to one teacher, according to the most recent numbers from the National Center for Education Statistics.
At many trade schools, one-on-one training with close oversight is crucial to highly skilled job training.
Trade schools can be useful places for networking
Teachers at trade schools are typically experts in their fields, with years of career experience. As a result, they might belong to trade organizations with connections that can benefit their students.
Plus, since trade schools are usually smaller than universities and colleges, it can be easier for students to network with each other and collaborate on making connections within their communities.
Get out of $10,000 or more in debt
Credit card debt is suffocating. It constantly weighs on your mind and controls every choice you make. You can end up emotionally and even physically drained from it. And even though you make regular payments, it feels like you can never make any progress because of the interest.
National Debt Relief is designed specifically to help you get out of credit card debt faster, without having to make drastic life changes. With National Debt Relief, you could pay off your credit card debt (with potentially way less interest) in one simple monthly payment.
How to get National Debt Relief to pay off your debt: Sign up for a free debt assessment here. (Do not skip this step!) By signing up for a free assessment, National Debt Relief can immediately assist you in paying off your debt, but only if you schedule the assessment.
Trade schools prepare you for stable jobs
No matter how the economy changes, some jobs are always in demand, including most of the jobs for which trade schools prepare their students.
Regardless of the state of the economy, plumbers, electricians, and HVAC specialists are essential in just about every part of the country. That means trade schools set you up for a stable career that can outlast economic ups and downs.
Trade schools are ideal for tactile learners
Trade schools focus on practical, hands-on skills over theory and general education.
That means trade schools can be ideal for students who haven't previously connected with less practical, more theoretical teaching methods.
Trade schools can combine learning with direct certification
Many trade schools build technical certification into their degrees and offer coursework that supports a clear career trajectory.
With some programs, you might need to get certified after graduation. But with others, getting professionally certified is just part of your regular coursework, which can save you time and get you into a career fast so you can boost your bank account quickly.
Bottom line
When deciding between attending a trade school or college, consider your career goals, financial needs, personality traits, learning style, and overall life plans.
There is no true one-size-fits-all solution when it comes to schooling: Instead, carefully consider the pros and cons of college and trade schools so you can make the choice that will help you find fulfillment and get ahead financially.

Join AARP and Double Your Number of Interviews Within 60 Days
Learn More
Earn Great Pay Working From Home
Free 3-class intro teaches you how to launch a bookkeeping business
Access the training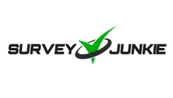 Learn More