Spring is a time for change and trying something new, and that's what Trader Joe's has in store for you.
Maybe you want to try some lemonade or new blueberry pies. Whatever you're looking for to get you into spring, Trader Joe's may have it.
So check out these options if you're looking for some fresh ideas for the season while you save on groceries at Trader Joe's.
Get a protection plan on all your appliances
Did you know if your air conditioner stops working, your homeowner's insurance won't cover it? Same with plumbing, electrical issues, appliances, and more. Not being able to make repairs could leave you in a bad situation — but a home warranty could protect you against surprise expenses.
Whether you're a brand-new homeowner or you've owned your home for years, a plan from Choice Home Warranty could pick up the slack where homeowner's insurance falls short.
If a covered system in your home breaks down, you can call their hotline 24/7 for assistance to get it repaired. They have a network of over 15,000 technicians that can assist you, making sure any issue can be taken care of swiftly — without breaking the bank.
Not sure if it's for you? Rest easy: they were named one of the "Best Home Warranty Companies" by US News 360 Reviews and were awarded Best Company's 2020 Consumer's Choice Award. For a limited time, you can get your first month free when you sign up for a Single Payment home warranty plan.
SPONSORED
Italian Tomato and Burrata Ravioloni
If you like ravioli, this new option from Trader Joe's may be the perfect alternative for you.
The Italian Tomato and Burrata Ravioloni are bigger than your typical ravioli, giving them plenty of space inside for filling. Try an 8.8-ounce package for $3.99 at Trader Joe's.
Organic Buttery Plant-Based Spread
Trader Joe's is known for its wide selection of plant-based items for vegetarians and vegans who are trying to steer clear of animal-based products.
One of those options you may like is Organic Buttery Plant-Based Spread. It's got the smooth texture and creamy flavor you would associate with soft butter or margarine, but it's plant-based instead.
Grab a 13-ounce container of the plant-based spread for $4.49 at Trader Joe's.
Smoky and Hot Chile Powder
Trader Joe's is well known for its Everything But the Bagel seasoning, but it also has some other seasoning options that you may not be able to find in other places.
Check out the Smoky and Hot Chile Powder from your local store, which comes in a 2.6-ounce container for $2.49.
The powder is perfect for soups and sauces or you can add it to barbecue rubs when you get your grill out for the summer.
Stop overpaying when you shop online
Shopping online has its perks. It's super convenient, but it can be time consuming to find the best deals. Instead of hunting for coupon codes (that don't always work!) and opening tons of browser tabs comparing prices, you can try Capital One Shopping.
Capital One Shopping makes saving money effortless. Just add the browser extension and when you check out, it'll scour the internet for coupon codes to help you save cash. And before you check out at 25+ major retailers, Capital One Shopping will notify you with a friendly pop-up if the item you're buying is available cheaper somewhere else.
Capital One Shopping is free to use and won't show you ads. Add it today and stop overpaying!1
Cold Brew Iced Tea Black Tea with Lemon
There are very few beverages that say summer quite like iced tea.
So grab some Cold Brew Iced Tea Black Tea and Lemon and make pitcher after pitcher of iced tea that's perfect for a hot day. You can get a box of 18 bags for $2.69 at Trader Joe's.
Peanut Butter Brookie
If you're having trouble deciding between a cookie and a brownie, Trader Joe's has you covered.
The Peanut Butter Brookie features a brownie base with a peanut butter cookie on top and is baked at the same time. You can get eight Peanut Butter Brookies for $4.49 at Trader Joe's.
Vegan Poke
Poke is a traditional Hawaiian dish made with raw fish marinated in spices and seasoning. It's not something a person who's cut fish out of their diet would consider eating.
Instead, Trader Joe's created a Vegan Poke with beets marinated in a sesame soy sauce. While it's not the real thing, it can be a great alternative for $4.99 for a 10-ounce package.
Buffalo Style Chickenless Wings
If you think you need chicken to make chicken wings, the Buffalo Style Chickenless Wings from Trader Joe's may make you change your mind.
The 12-ounce package features shaped wings made entirely out of plant-based ingredients with a spicy wing sauce. Grab a bag from the freezer section of Trader Joe's for $4.69.
Tirokafteri Spicy Greek Cheese Spread
Consider spicing up your favorite Greek dishes with Tirokafteri Spicy Greek Cheese Spread from Trader Joe's.
The spicy cheese spread is great for pita bread and pita chips or try it as an alternative to your typical spreads on your bagel in the morning.
You can get a 10-ounce package of the cheese spread to try for $3.99.
Gluten Free Battered Plant-Based Fish Fillets
You don't have to have a fish fry to enjoy battered fish for dinner or to toss it on your grill for a summer party.
The Gluten Free Battered Plant-Based Fish Fillets from Trader Joe's come in a 9.52-ounce box for $4.99. They're vegan and are perfect for the oven or even your air fryer.
Earn 2% cash rewards at grocery stores and Costco
The Wells Fargo Active Cash® Card(Rates and fees) is a powerful rewards card that allows you to earn unlimited 2% cash rewards on purchases — including on groceries, even at warehouse stores like Costco.

New cardholders can also earn a one-time cash rewards bonus — $200 cash rewards bonus after spending $500 in purchases in the first 3 months!
If you're looking for a powerful rewards card that offers an extended intro APR period, look no further, the Wells Fargo Active Cash® Card checks that box too!
This card also offers an intro APR of 0% for 15 months from account opening on purchases and qualifying balance transfers (then 20.24%, 25.24%, or 29.99% Variable). Which is great for someone who wants a break from high interest rates, while still earning rewards.
The best part? There's no annual fee.
Click here to apply for the Wells Fargo Active Cash® Card now.
Flakes and Strawberries Cereal
Try something different for your morning breakfast or if you like cereal any time of day.
Trader Joe's Flakes and Strawberries Cereal features plenty of wheat and rice flakes along with freeze-dried strawberries to give you some extra flavor in the morning.
An 11.7-ounce box at your local Trader Joe's is just $2.99.
Korean Gochujang Sauce
Check out the Korean Gochujang Sauce at Trader Joe's if you're looking for a sauce that's both sweet and has a kick.
Trader Joe's sources its gochujang sauce from South Korea and it features plenty of flavor for chicken wings, rice, and more. Grab a 9.17-ounce bottle for $3.49.
Sparkling Watermelon Juice
Enjoy some cool sparkling water this summer with the perfect amount of flavor.
Trader Joe's Sparkling Watermelon Juice is flavored with natural watermelon juice in each of the 8.45-ounce cans. You can get a pack of four cans for $3.99.
Perfectly Pickled Pups
Grab some appetizers for dinner with friends or barbecue outside with Trader Joe's Perfectly Pickled Pups.
The pups start with mini beef franks coated in a dill-pickled-flavored batter and breading. Grab a pack of nine pups from the freezer section of your local Trader Joe's for $4.99.
Chilean Hake Fillets
Want to try something a little different than your typical white fish? Grab some Chilean Hake Fillets at Trader Joe's.
The fillets can be cooked similarly to cod and you can add any kind of ingredients to the fillets to bring out extra flavor.
Grab a one-pound bag of fillets from the frozen section for $4.99 at your local Trader Joe's.
Organic Jalapeño Limeade
Try some refreshing limeade over the summer with just a hint of heat from Trader Joe's.
The Organic Jalapeño Limeade comes in a 32-ounce bottle for $2.29. Pour it over ice and garnish it with cilantro, basil, mint, or any other ingredients you want to try.
Bottom line
Trader Joe's can be a great option if you're struggling financially, retired, or on a fixed income and trying to cut the cost of groceries.
So check out some affordable options at your local store and see what's good for your pantry, fridge, or freezer.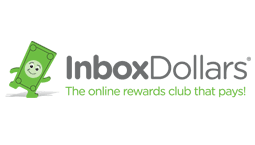 Inbox Dollars Benefits
Get a $5 bonus when you register with your email
You could earn money by taking surveys or making online searches
Over $80 million paid to members so far - how much can you earn?