From sunnier days to blooming flowers, there's plenty to look forward to as winter changes to spring. 
Longtime Trader Joe's fans have another reason to smile this month. Each season the retailer introduces a slew of new products to its line-up of favorites. 
Even better, dozens of those Trader Joe's treats can help you save on groceries as you look forward to springtime celebrations like Easter brunch.
If you're ready to start planning some of your springtime menu items, dive into our list of the season's best bargains at Trader Joe's.
Blueberry and Lemon Hand Pies
$4.99 for two pies
A good brunch has to strike a tricky balance between traditional breakfast foods and heartier lunch foods. 
You can cross the first off your list with these blueberry and lemon hand pies made with fresh blueberries, tangy lemon, and plenty of real butter for the crispy crust.
Plus, hand pies were (obviously) designed to be eaten by hand. If you're hosting brunch outdoors or setting up for a picnic, there's no better choice for a filling breakfast food you can eat on your feet.
Gluten Free Triple Ginger Muffins
$4.99 for a package of four
Your gluten-free guests deserve a sweet treat as well, and these gluten-free muffins with candied ginger, crystallized ginger, and ginger purée absolutely fit the bill. 
Sugar tempers the spicy ginger, and the combination of brown and white rice flour, molasses, sour cream, and buttermilk ensure a mouth-wateringly moist muffin.
Cape gooseberries
$3.49 per carton
Fruit should play a starring role at any springtime brunch. If you're tired of typical apple slices and cubed cantaloupe, you can switch things up with these tasty gooseberries. 
Their color and size might trick your guests into mistaking them for cherry tomatoes, but biting into one of these tart, juicy berries will clear that up in no time.
Almond Butter and Chia Overnight Oats
$2.29 per 5.5-ounce carton
Oatmeal is a deliciously whole-grain alternative to traditionally sugary breakfast foods, and overnight oats are a creamier and even easier-to-make option for the oatmeal lovers at your brunch. 
You can serve these overnight oats in their easy-open, single-serve Trader Joe's tubs, or scoop the oatmeal into individual glasses and give guests a series of topping options, like granola and fresh fruit.
Organic Orange Strawberry Banana Juice
$4.29 per carton
Mimosas are a must for any brunch, and while you could always stick to orange juice, Trader Joe's makes it easy to whip up a more innovative drink with its Organic Orange Strawberry Banana Juice.
If that sounds like too many flavors for a morning cocktail, Trader Joe's pineapple, tangerine, or grapefruit juices are perfectly fine substitutes for plain orange juice as well.
Maple Poffertjes
$3.49 per bag
Want a brunch treat that downsizes the best things about pancakes (maple syrup, buttery batter, and airy cakes) into a no-mess, no-fuss bite? 
Poffertjes are bite-sized Dutch pastries that melt in your mouth and are usually tossed in melted butter with powdered sugar. The Trader Joe's poffertjes come frozen and are flavored with maple syrup. 
So instead of furiously frying a bunch of tiny pancakes from scratch, you can simply throw a dozen in the microwave, heat them for a minute, and present your guests with bite-sized pancake treats.
Toscano Cheese with Black Pepper
$10.99 per pound
If you prefer savory to sweet, a spread of cheese, crackers, and ham gives similarly-minded guests something to snack on while they wait for the main event. 
Trader Joe's sells several types of Toscano cheese throughout the year, and the springtime black pepper variety is one of the absolute best.
Italian Bigonda Cheese with Herbs
$10.99 per pound
If you want to present your guests with more than one cheese option for their sandwiches or charcuterie, this herbed cheese from Italy's Dolomite mountain region should perfectly complement the zingy black-pepper Toscano. 
The Bigonda cheese is also softer than Trader Joe's Toscano, so having both types of cheese means you'll have a diverse spread of textures as well as flavors.
Uncured Turkey Bacon
$3.99 per eight-ounce package
Turkey bacon is a relatively healthy alternative to more traditional breakfast bacon and sausage. It's less greasy and therefore easier to cook (or at least to clean up afterward). 
Plus, Trader Joe's turkey bacon comes from turkeys raised without antibiotics, and each slice contains just 35 protein-rich calories.
Sweet Italian Chicken Sausage
$6.49 per pound
Looking for more meat options? If you're not the world's biggest turkey fan, Trader Joe's sweet Italian chicken sausage is another great bacon alternative. 
Fennel and anise seasoning make these flavorful sausages stand out from the crowd. They're tasty enough on their own, but they also make a great addition to a breakfast casserole or egg skillet.
Hot Cocoa Cream Cheese
$2.79 per eight-ounce container
Blending hot chocolate and cream cheese might seem bizarre at first, but if you've ever enjoyed a slice of chocolate cheesecake, you know how perfect the combination can be. 
If you're serving bagels, guests will enjoy having a cream cheese option that's a little outside the norm. 
Hot cocoa cream cheese is a good option for guests who don't enjoy onion-and-chive flavorings but who want something a little different from the strawberry cream cheese they usually get.
Uganda Rwenzori Mountains of the Moon Small-Lot Coffee
$9.99 per 12-ounce bag
Trader Joe's coffee is almost always fair-trade organic and extremely reasonably priced. This limited-time coffee from one of Uganda's sweeping mountain ranges is no exception. 
Like all of Trader Joe's small-lot seasonal coffee series, this one is grown, dried, and roasted in small batches before making its way to your brunch table.
Cinnamon Coffee Cake
$5.49 per cake
Can you really serve coffee at brunch without any coffee cake to go with it? (You probably could, but why would you want to?) 
Trader Joe's delectable cinnamon coffee cake goes heavy on sour cream, brown sugar, and cinnamon — just the way a good old-fashioned coffee cake should.
Strawberries and Cream Gelato
$3.49 per pint
For most Americans, gelato is already a step above a typical pint of ice cream. It's creamier, smoother, and more flavorful than your average ice cream scoop. 
Trader Joe's takes gelato to the next level by adding candied strawberries, strawberry jam, and vanilla beans (not imitation vanilla extract) to an already delicious creamy base.
Like many of Trader Joe's best products, its Strawberries and Cream gelato was made in Italy and imported to American stores. You'll taste the authenticity with every bite.
Bottom line
No matter the time of year, Trader Joe's is stocked with fascinating foods that can make both you and your budget happy. 
These 14 options are sure to stun at your next brunch (and relieve any financial stress you might feel from hosting).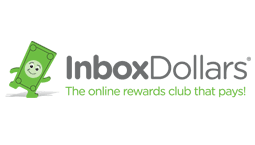 Inbox Dollars Benefits
Get a $5 bonus when you register with your email
You could earn money by taking surveys or making online searches
Over $80 million paid to members so far - how much can you earn?