Thanksgiving is a time for family and friends, and being grateful for what you have. It is also about excellent food.
Trader Joe's is one of many retailers that sell special items around the holidays that are perfect for the Thanksgiving table. Many of these goods are available at prices that will help you to keep more money in your bank account.
Check out some of the best Thanksgiving items available at Trader Joe's now and stock up before they run out.
Editor's note: Prices are subject to change and may also vary by location.
Get a protection plan on all your appliances
Did you know if your air conditioner stops working, your homeowner's insurance won't cover it? Same with plumbing, electrical issues, appliances, and more.
Whether or not you're a new homeowner, a home warranty from Choice Home Warranty could pick up the slack where insurance falls short and protect you against surprise expenses. If a covered system in your home breaks, you can call their hotline 24/7 to get it repaired.
For a limited time, you can get your first month free with a Single Payment home warranty plan.
SPONSORED
Organic Pumpkin
A smart shopping hack during the Thanksgiving season is to purchase Organic Pumpkin to make your favorite pies, cookies, and even soup. It costs just $2.49 at Trader Joe's.
With its smooth texture and rich flavor, you can easily make this your own in numerous ways, such as adding it to your mashed potatoes recipe or turning it into pumpkin pasta.
Cranberry Sauce
You must have Trader Joe's Cranberry Sauce on your Thanksgiving table. This version costs $2.99 and is everything you expect from the retailer.
It's a small batch-made product that's made simply with cranberries, water, sugar, and pectin. It cooks down for hours to produce the sweet and tart condiment.
Thanksgiving Stuffing Seasoned Popcorn
It might be too early to start prepping your stuffing, but you can enjoy some of the flavors you love right now in Trader Joe's Thanksgiving Stuffing Seasoned Popcorn.
Available for $2.99, it features a savory blend of seasonings such as black pepper, sage, thyme, and celery seed. If you love stuffing, this is a snack to take with you anywhere.
---
SPONSORED
Stop overpaying when you shop online
Shopping online has its perks. It's super convenient, but it can be time consuming to find the best deals. Instead of hunting for coupon codes (that don't always work!) and opening tons of browser tabs comparing prices, you can try Capital One Shopping.
Capital One Shopping makes saving money effortless. Just add the browser extension and when you check out, it'll scour the internet for coupon codes to help you save cash. And before you check out at 25+ major retailers, Capital One Shopping will notify you with a friendly pop-up if the item you're buying is available cheaper somewhere else.
Capital One Shopping is free to use and won't show you ads. Add it today and stop overpaying! 1
White Stilton with Cranberries
A fabulous, elegant option for your cheeseboard is Trader Joe's White Stilton with Cranberries. Imported from England and priced at $11.99, this fabulously tart cheese has a nice sharpness and bite, with pops of bright flavor from the cranberries.
This smooth and creamy cheese also makes an excellent addition to your leftover turkey sandwich. Or, add it to a salad for some texture.
Turkey Gravy
Trader Joe's Turkey Gravy costs just $1.49 and is ready to use. No one will know you took a shortcut!
It's rich, decadent, and the perfect topping for mashed potatoes. This smooth gravy is one thing you don't have to make from scratch.
Cornbread Stuffing
This Cornbread Stuffing is outstanding, with its wonderful flavors of parsley and sage covering a soft cornbread crouton base. It costs $5.99.
It also has dried cranberries and roasted apple bites in it, giving it a nice combination of tart and sweetness with every forkful. The stuffing comes in a simple heat-and-serve container, which means it won't take long to get it on your table this year.
Thanksgiving Stuffing Seasoned Kettle Chips
If you love kettle chips and want a more Thanksgiving-focused flavor profile, check out Trader Joe's Thanksgiving Stuffing Seasoned Kettle Chips for $2.99.
The thin chips — cooked in small batches — are seasoned with sage, thyme, salt, and celery seed. It can be an excellent pre-Thanksgiving treat to surprise the family as you head into the holiday season.
Cornbread Stuffing Mix
If you want to make your own cornbread stuffing, check out this Cornbread Stuffing Mix. It's priced at $4.99.
This mix includes white bread and cornbread croutons as the base and then is topped with herbs such as sage and oregano. To make it, you just need to add some butter and water. Within a few minutes, you've got a fabulous addition to the table.
Turkey Sausage Stuffing Fried Rice
Here's an interesting option for those looking to prep their taste buds for the holiday: Turkey Sausage Stuffing Fried Rice for $4.99.
It includes typical fried rice but also blends in rosemary, thyme, breadcrumbs, onion, celery, and a bit of parsley. There's also turkey sausage in the blend, which makes it quite the filling option.
---
SPONSORED
Earn 2% cash rewards at grocery stores and Costco
The Wells Fargo Active Cash ® Card (Rates and fees) is a powerful rewards card that allows you to earn unlimited 2% cash rewards on purchases — including on groceries, even at warehouse stores like Costco.

New cardholders can also earn a one-time cash rewards bonus — $200 cash rewards bonus after spending $500 in purchases in the first 3 months!
If you're looking for a powerful rewards card that offers an extended intro APR period, look no further, the Wells Fargo Active Cash ® Card checks that box too!
This card also offers an intro APR of 0% for 15 months from account opening on purchases and qualifying balance transfers (then 20.24%, 25.24%, or 29.99% Variable). Which is great for someone who wants a break from high interest rates, while still earning rewards.
The best part? There's no annual fee .
Click here to apply for the Wells Fargo Active Cash ® Card now.
A Turkey Walks Into a Pumpkin Patch Cookie Kit
For $7.99, A Turkey Walks Into a Pumpkin Patch Cookie Kit gives you everything you need to make some cookies and decorate them for the dessert table.
That includes cutouts of pumpkins, leaves, acorns, and turkeys. It comes with orange and yellow icing, two types of sprinkles, and some sanding sugar to create a fabulous finished tray of cookies.
It's a fun, quirky activity for the kids leading up to the holiday.
Organic Pomegranate
For some folks, Thanksgiving means having access to bright, fully flavored Organic Pomegranate. This fabulous seeded fruit — which has limited availability at Trader Joe's and costs $2.99 — is tart and sweet at the same time.
Use it as a pre-meal snack, add it to your stuffing, use it in a casserole recipe, and get it onto the cheeseboard.
Gourmet Fried Onion Pieces
Are you planning your family's favorite green bean casserole? If so, top it with Trader Joe's Gourmet Fried Onion Pieces.
The Trader Joe's version costs $2.99 and is imported from Holland. It offers a crunchy mouthfeel with a nice burst of onion flavor.
Condensed Cream of Portabella Mushroom Soup
A bit more elegant than the big brands, the Condensed Cream of Portabella Mushroom Soup costs $1.99 and is a must for that green bean casserole.
It has a nice umami flavor profile with a creamy texture that blends in perfectly with anything you're cooking it with.
Roasted Turkey & Sweet Potato Burrito
Take a nice Thanksgiving meal with you when you purchase the Roasted Turkey & Sweet Potato Burrito. It costs $4.49.
This limited-time option contains everything you want, including pieces of white turkey, sweet potatoes, cranberry salsa, and a bit of rice, all tucked into a tortilla.
This is a fun item to have in your freezer all winter. It will take you back to Thanksgiving with each bite.
Pumpkin Cheesecake
To round out your menu for the holiday, pick up a Pumpkin Cheesecake for $7.99. Its smooth, rich flavor is just what you need after a big Thanksgiving meal.
This cheesecake has a lot of pumpkin, along with all of the pumpkin pie spices you expect. Top it with some freshly whipped cream or a drizzle of caramel.
Paying for your cheesecake — or any of the items on this list — with a rewards credit card can help you earn cash back or other perks.
Bottom line
Everything you need to make the perfect Thanksgiving meal is at Trader Joe's, and at prices that can help you boost your bank account.
If you're ready to create a fantastic meal for your family, there is no need to wait: Stop by Trader Joe's today.
Lucrative, Flat-Rate Cash Rewards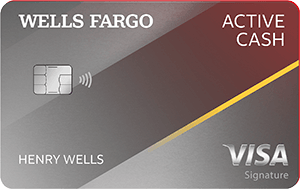 5.0
FinanceBuzz writers and editors score cards based on a number of objective features as well as our expert editorial assessment. Our partners do not influence how we rate products.
Current Offer
$200 cash rewards bonus after spending $500 in purchases in the first 3 months
Rewards Rate
Earn 2% cash rewards on purchases