Technology is great until it isn't. – said everyone

We all love our smartphones and continue to expect more from them with each passing day. But every now and then, an app might go rogue, causing stress and frustration – especially if you're using it to help figure out how to make money.
If that's the case with your Uber app, help is here! Uber is one of the best side hustles, so when the app is down, it's frustrating because it costs you money.
Here's what might be causing the issue, and how you can hopefully resolve it.
Try This First
First things first. If you're experiencing what might be labeled as a general technical difficulty, try these steps. If the first one doesn't work, try the second one, then the third, and so on.
Close the app, open it again and retry

Log out of the app, wait two minutes, then log back in

Restart your phone and try again

Delete and reinstall the app and try again

Check for phone software and app updates to make sure you're on the latest version

Like computers, your phone and/or app may just need a quick reboot to begin working again.
Other Issues You May Encounter
App-wise Issues
If your smartphone is working smoothly otherwise, there's a chance the Uber app could be experiencing an issue itself, meaning it's down for others as well, not just you.
To help verify, check social media, forums, and sites that may report this kind of information. It may also be helpful to share screenshots from your phone to help describe the problem.
This is an uncommon issue but when it happens, it's good to have a backup plan. If the app is down, you could switch apps and drive with Lyft, and if the Lyft Driver app happens to have an outage, you could drive with Uber or deliver with Uber Eats.
GPS Issues
If you're getting a location error, your smartphone may be experiencing a GPS issue. Both iOS and Android phones have had reported issues with location settings and accuracy.
iOS – iPhone users have the capability to turn location services on and off, so be sure yours is switched on

Android – Android users can also turn location services on or off, and should elect to turn on the "High Accuracy" location setting to sharpen the signal.

App is Frozen or Keeps Crashing
Perhaps one of the most frustrating issues to experience with any app is the dreaded frozen screen or continual crash of an app you want to open.
If this is happening with your Uber app (or Lyft for that matter), it could mean a low-memory or memory overload issue.
Low or insufficient memory can be caused by a variety of factors, but if it's been awhile since you last cleaned up the programs running on your phone, that could be the culprit. 
Without properly shutting down apps and restarting your phone every once in a while, you could have a slew of items running in the background (using up your phone's memory) without even knowing it. To resolve it, try force quitting your app and restarting it.
Also, take a minute to delete apps you no longer need or use to free up additional space on your phone. If neither of these work, try deleting the app and reinstalling the latest version.
Preventing Issues From Happening
You can never fully prevent an issue from arising from time to time, but there are measures you can take to ensure the app continues functioning properly after you've resolved this current issue you're dealing with.
Here's how to keep it running smoothly:
1. Restart your phone at the beginning of every shift
Restarting your phone before your shift gives you a clean slate and a clear memory cache for the day which will help your phone achieve optimal performance.
2. Delete unused apps & restart after playing games
Game apps can use up a lot of memory on your phone so it's best to restart before heading out on your next shift. Unused apps can also eat up precious space on your phone, so you may want to consider deleting them to help boost your phone's performance.
3. New Uber app updates
Making sure your operating system and apps are up to date can help increase security and keep your phone running smoothly, but you'll want to wait until the bugs are worked out before installing. Many rideshare drivers recommend waiting a week or so after an update is rolled out before installing.
4. Reset your phone
If your phone's performance is getting sluggish in general, consider resetting your phone back to factory settings. This process completely wipes your phone leaving you with a blank canvas – just like a brand new phone.
This process can take a few hours and you'll want to ensure you've backed up anything important on your phone before beginning the process.
5. Upgrade your device
If your phone is on its last leg, it may be time to consider replacing your device entirely. We recommend trying a hard reset first but if it's still not functioning properly, buying something new may be your best bet – especially if it's helping you put extra money in your pocket.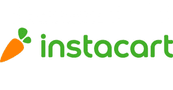 Learn More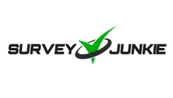 Earn Cash Taking Surveys
Join a community of 20M+ lifetime members who have been paid $76 million to date.
Sign up today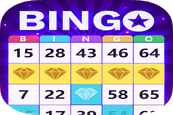 Earn Extra Pocket Money from Your Phone with This Game
Learn More