Whether you're planning to retire early or continue your career through your 70s, it's never too soon to start thinking about where you want to spend the rest of your life.
While some people have always dreamed of retiring to senior-friendly states like Florida, others prefer to avoid the crowds and the high costs that come with a hot housing market. If that describes your situation, keep reading.
The 15 cities on our list are growing but still affordable, making them perfect for soon-to-be retirees.
Georgetown, Texas
Out of any city on our list, Georgetown, Texas, experienced the most considerable growth of any small city. According to U.S. Census data, the town's population grew by 10.5% between July 2020 and July 2021.
The town is about a half-hour north of Austin, meaning residents are close to some of the country's best food, museums, and entertainment. However, Georgetown has such a strong arts and culture scene that you may settle in for a while after moving.
Santa Fe, New Mexico
New Mexico's capital city experienced the most significant growth of any city in New Mexico between 2010 and 2020. Yet, even with all that growth, it isn't a major urban hub by any means. Per the most recent census, Santa Fe has around 88,000 residents.
So if you're looking for a retirement city that's warm but not too warm, occasionally snowy but rarely humid, and big but not too big, Santa Fe could hit the spot. 
The city's fantastic Southwestern architecture makes you feel right at home in the high desert, but the elevation ensures you experience more seasons than Arizona's endless summer.
Queen Creek, Arizona
Between 2020 and 2021, Queen Creek's population grew by 8.9%, making it one of the fastest-growing small towns during the pandemic and beyond.
Technically, Queen Creek could be called a Phoenix suburb (it's about 35 miles to the southeast), but it offers a quieter retirement than towns closer to the city center.
Queen Creek retains its rural, agricultural roots. You can pick your own fruits and vegetables at several local farms, visit the working olive press, and enjoy parks and trails across the nearby cities, mountains, and state parks.
Bend, Oregon
Are you more interested in moving to a midsize hub over a small town? Bend consistently ranks as one of the fastest-growing midsize cities in the country. 
The city government also has a comprehensive plan to accommodate the population of nearly 155,000 it expects to see by 2040.
While Bend isn't on Oregon's gorgeous coastline, the Deschutes River ensures the city stays lush despite its location in Central Oregon's high desert. 
The Cascade Mountains provide plenty of skiing and hiking opportunities to the west. At the same time, the sunny, dry weather ensures you can enjoy the Ponderosa pine forests and high desert scenery year-round.
Leander, Texas
Multiple small Texas towns experienced high population growth rates from 2020 to 2021, including Leander, which grew by 10.1%. Like Georgetown, Leander is within 25 miles of Austin. 
And for a town in Central Texas, it's also surprisingly wet. Multiple splash pads and water parks offer hours of entertainment for grandkids, nieces, nephews, and water-loving adults alike.
Fort Myers, Florida
If your heart is set on retiring in Florida, you can bring that dream to life while dodging the crowds that keep housing costs high in Miami and Key West. 
In 2021, Fort Myers was the sixth fastest-growing area in the U.S., bringing the city's population to around 92,000 in 2020. That's a quarter of the size of Miami and nine times smaller than Jacksonville.
If outdoor adventure is your scene, Fort Myers has ample sailing, diving, and kayaking opportunities. Or, if you prefer indoor activities, the city's theater, murder mystery train ride, and citrus harvest factory should keep you occupied.
Westfield, Indiana
The population of Westfield only recently grew to more than 50,000. As of 2021, residents numbered 50,630. Thanks to Indiana's low cost of living, it's a fantastic option for retirees on a budget. 
In Westfield specifically, residents and visitors enjoy the city's rich restaurant scene, nearby nature center, and sports complex.
Meridian, Idaho
Meridian is one of three Boise suburbs to make the U.S. Census Bureau's list of fastest-growing American cities, and it's not hard to see why people are drawn to the area. 
Shops, city parks, and a racetrack keep the city lively year-round. Boise's many attractions are just a short drive away, and Idaho's many national and state parks are within easy access.
Lincoln, California
California probably isn't the first state that comes to mind when you picture an affordable retirement. 
However, plenty of small towns in California are expanding, which could make them prime retirement locations in the next few years. For instance, Lincoln recently surpassed the 50,000 population mark, growing to 50,649. 
As a Sacramento suburb, life in Lincoln combines big-city perks (concert venues, fine dining, and ample entertainment districts) with small-town fun, such as the local farmers market and high school rodeos.
Frisco, Texas
The small town of Frisco gained nearly 8,000 new residents between 2020 and 2021. The city is just a 25-minute trip from Dallas, but there's no need to leave the city to enjoy yourself thoroughly. 
Along with regular city parks, Frisco is home to a hidden limestone quarry with a swimming hole and waterfall.
Frisco is also the new headquarters of the PGA of America, which includes the offices, two new golf courses, and a conference center.
While property taxes can be high in Texas, the state lacks an income tax, which helps keep costs low for seniors on a fixed income.
Buckeye, Arizona
Buckeye's population grew to over 100,000 just a few years ago, and the city seems primed to experience more growth over the coming years. 
Like Queen Creek, Buckeye is a Phoenix suburb, but since it's 40 minutes to the west, Buckeye has had plenty of space to cultivate its own character.
The outdoor Buckeye Aquatics Center can help you stay cool all year long, and if you're happy hiking in the heat, you can take advantage of the city's proximity to high desert trails at Skyline Regional Park.
New Braunfels, Texas
New Braunfels grew by 8.3% in 2020, which put its population at just under 100,000 in mid-2021. The Guadalupe and Comal Rivers flow through New Braunfels, providing endless tubing, rafting, and even SCUBA diving opportunities. 
And as the name suggests, New Braunfels was founded largely by German settlers, making it fairly unusual in Texas's cultural landscape.
Port St. Lucie, Florida
With more than 217,000 residents, Port St. Lucie is the biggest city on our list. This picturesque town is located directly on the Atlantic Coast in southern Florida, giving residents easy access to beautiful beaches and islands. 
It's also ideally situated between Orlando and Miami, so if you get tired of the city's seascapes, golf, shopping, and fine dining, you can easily spend the day enjoying Disney World or Little Havana.
Spring Hill, Tennessee
If Florida's densely populated beaches and Arizona's constant heat don't appeal to you, a retirement in the South could be a good fit. In 2020, Spring Hill's population was just over 50,000, though it's increased by at least 5.4% since then.
Just 35 miles south of Nashville, residents living the small-town lifestyle spend time at Spring Hill's golf club, touring historic Civil War sites, and sorting through items at the city's antique and bookstores for their next hidden gem.
Maricopa, Arizona
With a growth rate of 6.1%, Maricopa is among the fastest-growing Arizona cities. While every other Arizona city on this list is in Maricopa County, the city of the same name is actually the biggest incorporated area in the more rural Pinal County.
Still, Maricopa is just 40 minutes away from Phoenix. Located in the Gila River Valley, it has many outdoor adventure opportunities. The city's other quirky draws include the Dwarf Car Museum and Maha Ganapati Temple.
Bottom line
These cities don't rival Miami or Orlando as major retirement hubs — at least, not yet. 
But if you want to relocate for a better climate, pursue new hobbies, or make money on the side in retirement, any of these cities can provide you with a fantastic new place to call home.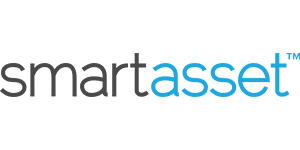 Smart Asset Benefits
Get matched with fiduciary financial advisors
Advisors are vetted and certified fiduciaries
Take the mystery out of retirement planning
Their matching tool is free
FinanceBuzz doesn't invest its money with this provider, but they are our referral partner. We get paid by them only if you click to them from our website and take a qualifying action (for example, opening an account.)