Many people who have gotten used to two years of hefty tax refunds are finding this year's payment to be disappointing.
The expiration of several COVID-era tax-friendly perks — ranging from stimulus checks to special tax credits — means many people will get less cash back than they may have anticipated.
If that's your situation, you might be disappointed that your return isn't big enough to invest in a massive home repair project or a trip to your dream destination. Don't worry, though — there are still plenty of smart things to do with your tax refund.
Following are some purchases that can enhance your life even if your refund is less than $1,000.
Pillow
Depending on the brand and quality, a new pillow can cost less than $10 and as much as several hundred dollars. Crazy as it sounds, you can even find pillows that cost around $1,000.
While you don't need to put your entire tax refund into a pillow, using this money to pay for the right pillow can pay for itself instantly in the form of more restful nights.
Shoes
Tired of coming home with achy feet at the end of every workday? A good pair of new shoes might help.
Most people who get refunds can easily find solid hiking boots or work boots for the amount of money they got back from Uncle Sam. Since the best-quality shoes tend to last, buying good shoes once can actually be less expensive than buying cheap shoes multiple times.
Computer
Getting a new computer when your old one turns wonky or outdated can be expensive. But many of us rely on our computers every day.
Instead of waiting until your computer is on its last legs, get ahead of upcoming problems by investing in a new computer while you have the cash from a refund. A new PC can cost as little as a few hundred dollars while a new MacBook tends to cost a bit more.
Tools
Whether you want to upgrade an older tool kit or are simply hoping to start saving money by doing home repairs on your own, consider using your refund to buy a new set of tools. It is a solid, relatively cheap way to invest in your house.
A high-quality tool kit can cost upward of $1,000. But unless you repair cars professionally, you'll get along just fine with a set of tools that costs much less.
Appliances
If your tax refund is at least several hundred dollars, you might use it to finally upgrade an old appliance, such as a fridge, dishwasher, or dryer.
You might get more out of your refund if you wait until Memorial Day or a similar time to look for sales that can cut the cost of such appliances. Many big-box stores offer discounts on products, labor, or both on major purchases during such sales.
Home safety products
While a refund of less than $1,000 might not be enough to fund a major home renovation, it can still help make your home a better, safer space.
For instance, every room in your house should have its own smoke alarm. You should also have one or more fire extinguishers in the house. If your house has multiple stories, consider emergency fire-escape ladders, especially in kids' bedrooms.
Each of these individual purchases will likely run you between $20 and $100, so it is easy to pick up several such items at one time with your refund money.
Furniture
Getting one new couch, bookshelf, table, or rug might seem like a small change, but it can go a long way toward making your house feel homier.
Depending on how much you want to spend, you can upgrade several pieces of furniture at once to give the house a more uniform style that reflects your personality.
Smart thermostat
Automating your home comes with some upfront costs. But once you've made that initial investment, you will likely start saving money over time.
For instance, while a smart thermostat can cost up to $250 to purchase, it cuts your energy bill by automatically adjusting the temperature when no one is home. Keeping your home cooler in the winter and hotter in the summer when the house is empty ensures you aren't wasting money and energy.
Electric toothbrush
An electric toothbrush can cost anywhere from $10 to $200, depending on whether or not it's rechargeable and how many automatic features it has.
No matter which electric toothbrush you choose, it is going to cost more than the toothbrush you get for free twice a year at your dentist's office. That could be one reason you have delayed getting an electric toothbrush until now.
Fortunately, even a small refund gives you the perfect excuse to splurge on a small, smart appliance that can boost the health of your teeth.
Warehouse club membership
If you've wanted to join Costco or Sam's Club for a while but haven't had the spare cash to sign up, a tax refund can mean now is the time.
A Costco Gold Star membership costs $60 a year. A great Costco hack is to upgrade to an Executive membership for $120 a year so you can qualify for 2% back on many Costco purchases.
A Sam's Club membership is a little cheaper: The Club membership costs $50 a year while the Plus membership costs $110 annually.
Front door
A sturdy front door with a dead bolt is one of the most important safety features in any home. Adding this type of lock to your door is an affordable upgrade that won't take a huge chunk out of your return.
However, if you own an older home that came with an aging door, it might be worth upgrading the entire door. Sturdy exterior doors can range in cost from a few hundred dollars to $1,000 or more.
Bottom line
Even if you got a smaller tax refund this year than you were hoping for, you can still find great ways to put that cash to good use.
If none of the ideas on our list strike your fancy — or if you simply want to boost your bank account — you can always put the money into savings. Holding on to your cash for a rainy day is almost always a smart move.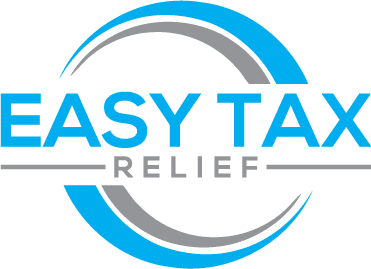 Easy Tax Relief Benefits
Eliminate your tax debt
Potentially reduce the amount you owe
Stop wage garnishments and bank levies
Communicates with the IRS on your behalf