If you think the job advice you've been getting lately is a little less than helpful, you might be spot on.
Some of the oldest business tips in the book are getting pretty stale. So, if you are ready to find a job that moves you beyond living paycheck to paycheck, feel free to ignore these age-old pieces of job advice.
At this point in time, some of them might do you more harm than good.
Always start with a firm handshake
Gone are the days of starting an interview off on the right foot with a strong, firm handshake. For one thing, more and more jobs — and interviews — have gone remote and digital. A handshake just isn't possible.
And for another, COVID-19 changed a lot of our longstanding habits, handshakes included.
If you walk into an in-person interview and are extended a welcoming hand, feel free to return it with a handshake, but don't put too much stock in the interaction. Your interview skills and job experience will be more important than a handshake when it comes to a good first impression.
If you're interested in a job, walk in and ask to apply
Sure, some companies post an "accepting applications" sign on their front door — especially restaurants and retail stores that lost a lot of their workforce during the pandemic.
But unless a company is actively asking for people to walk through the doors and apply, you shouldn't do so.
Instead, check the company's LinkedIn postings and social media activity, then apply when an opening comes around. You can spend the time between now and then sprucing up your resume and working on your interview skills.
The best way to get promoted is to work hard and keep your head down
Rocking the boat isn't usually celebrated in corporate culture, and offering criticism after criticism without a solution isn't something we recommend. But if you want to get promoted, you should stand out from the crowd.
That means coming up with new, innovative ideas that streamline processes and make the business better than you found it.
If you keep your head down and don't draw attention to yourself, you're more likely to be passed up for a promotion than if you work hard while frequently (and loudly) contributing to the company.
You can always find a way to get paid for doing what you love
Everyone's been told at least once that the best way to establish a career is by chasing their passions. For most of us, though, passions and hobbies aren't always a great source of cash.
Unless your joy is accounting, you'll probably find that your passion project won't keep you afloat.
If you do what you love, you'll never work a day in your life
Alas, every job comes with some amount of stress and boredom. That is why they call it work.
Some people also find that turning something they love into a job is a great way to wring all the pleasure from the activity.
Being yourself is the best way to approach a job interview
While you want to stand out from other candidates during your job interview, that doesn't mean you should showcase your unique personality traits or aim for full authenticity.
Even if you've heard that a company is looking for a good culture fit, the truth is that your skills and experience are more valuable to your future employer than your personality.
Highlighting your excellent qualifications is the best way to set yourself apart in the interview process.
You should always under-promise so you can over-deliver
Over-delivering when you've under-promised doesn't set you up for a pat on the back. Instead, it creates a false set of expectations and prevents your boss from knowing what you can really do.
Plus, consistently over-delivering just ups the ante in terms of what your boss expects from you. Simply aim to meet your deadlines, and your consistency will establish you as a hard worker who can be counted on to get things done.
Pro tip: If you cannot find the perfect job at the pay you need, consider taking the gig anyway and look into other ways to generate additional income. Once you get a raise or promotion after proving your value, you can drop the second job.
It's better to stay in a job you hate than have to explain a gap in your resume
A whopping 50% of employees leave their jobs within two years of being hired, according to Manila Recruitment. So, if you stay in a job for just six months, odds are your future employer will understand.
The skills you learned from any given position are more important than the length of time you stayed at a job. If you highlight those skills in both your resume and job interview, you should be just fine.
Working without pay is worth it to establish a solid reputation
Yes, you want to establish a good reputation as a hard worker in your company. No, you shouldn't do so at the risk of your own health and happiness.
Working without pay isn't likely to score you a promotion, either. Once you set yourself apart as the person who works extra hours without asking for more money, you'll likely stay that person for the rest of your time at the company.
Never try to negotiate your wages
Common wisdom holds that employees who ask for a higher salary than the one they're offered will be turned away from the job, but that's not always the case.
Instead, many companies have an internal, predetermined pay range for each job, and they might offer you a wage on the low end of that range. Depending on the company, industry, and your own work experience, you can absolutely feel free to ask for more money.
After all, the worst they can do is say no.
Bottom line
Outdated job advice can hold you back from truly excelling in your career and boosting your bank account.
Ignore these 10 flawed tips and let your own experience — plus real advice from people you trust — guide you through the ups and downs of landing your next gig.

Search Over 80,000 Care and Service-Related Jobs
Connect with paying families looking for care and service-related work. Available jobs include child care, tutoring, senior care, pet care, and housekeeping.
Sign up for Care.com now
Earn Great Pay Working From Home
Free 3-class intro teaches you how to launch a bookkeeping business
Access the training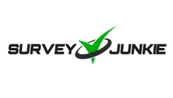 Earn Cash Taking Surveys
Join a community of 20M+ lifetime members who have been paid $76 million to date.
Sign up today