Walmart shoppers often turn to this store to buy all sorts of goods, from groceries to clothing. And Walmart's Great Value brand often offers lower prices on these items without a decrease in quality.
Stocking up on must-have summer pantry items at this store is one way you can save big and keep more money in your wallet.
No matter your dietary needs or family size, Walmart has plenty to choose from. Plus, there are bargains around every corner at this popular chain store. Here are 15 of the best items you can buy right now.
Get a protection plan on all your appliances
Did you know if your air conditioner stops working, your homeowner's insurance won't cover it? Same with plumbing, electrical issues, appliances, and more. Not being able to make repairs could leave you in a bad situation — but a home warranty could protect you against surprise expenses.
Whether you're a brand-new homeowner or you've owned your home for years, a plan from Choice Home Warranty could pick up the slack where homeowner's insurance falls short.
If a covered system in your home breaks down, you can call their hotline 24/7 for assistance to get it repaired. They have a network of over 15,000 technicians that can assist you, making sure any issue can be taken care of swiftly — without breaking the bank.
Not sure if it's for you? Rest easy: they were named one of the "Best Home Warranty Companies" by US News 360 Reviews and were awarded Best Company's 2020 Consumer's Choice Award. For a limited time, you can get your first month free when you sign up for a Single Payment home warranty plan.
Great Value Teriyaki Tuna Bowl
Price: $2.36
For an easy meal you can grab on the go, Walmart's Teriyaki Tuna Bowl comes with white rice and a spork.
This convenient bowl is packed with a ton of protein to boost your energy. And at this low price, you may want to grab some of their other flavors to have on hand.
Goodie Girl S'mores Sandwich Cookies
Price: $4.98
Take your s'mores with you on the road with these gluten-free cookies.
The Goodie Girl brand sells Girl Scout-inspired cookies made with no artificial colors, preservatives, and no peanuts, eggs, or dairy. This is a great snack for road trips or lunch packs when you want the taste of a summer campfire.
Deebee's Organics Superfruit Freezer Pops
Price: $3.98
These freezer pops may take you back to those summer days of your childhood.
The organic superfruit blend has no added sugar and includes mango orange and blueberry pomegranate flavors. You can keep these in stock in your pantry until they need to be frozen to save freezer space.
Stop overpaying when you shop online
Shopping online has its perks. It's super convenient, but it can be time consuming to find the best deals. Instead of hunting for coupon codes (that don't always work!) and opening tons of browser tabs comparing prices, you can try Capital One Shopping.
Capital One Shopping makes saving money effortless. Just add the browser extension and when you check out, it'll scour the internet for coupon codes to help you save cash. And before you check out at 25+ major retailers, Capital One Shopping will notify you with a friendly pop-up if the item you're buying is available cheaper somewhere else.
Capital One Shopping is free to use and won't show you ads. Add it today and stop overpaying!1
Great Value Chipotle Lime Trail Mix
Price: $5.98
Planning on spending your summer in the great outdoors? Be sure to pack a hearty, on-the-go snack like this flavorful trail mix.
This limited edition bag comes with chipotle lime-seasoned peanuts, crackers, and more for a spicy, tangy explosion.
Fire and Smoke Honey Peeper Bird Rub Seasoning
Price: $6.98
Your grill may be getting a lot of use this June, so make sure your pantry is stocked with all the spices and seasonings you need.
This bird rub has honey, brown sugar, paprika, and other herbs to give your chicken or turkey a sweet but spicy balance. And at less than $7, this bottle may last you quite some time.
Great Value Strawberry Applesauce Pouches
Price: $2.46
Taking your kids' favorite snack on the road doesn't have to be difficult with these applesauce pouches.
The strawberry flavor adds extra fruity goodness, and the easy-open pouch is simple for kids of all ages. Pack it for a picnic, a beach day, or even a post-game treat for sports games.
Quaker Instant Oatmeal Individual Cups
Price: $1.24
Enjoy delicious Quaker oatmeal on your way to work with these individually-packaged cups.
There is a wide range of flavors to choose from, and each pack comes with whole-grain oats to add healthy grains to your morning. So grab a few and stock up your pantry for less than $1.25 each.
Great Value Baked Apple Chips
Price: $5.48
These Great Value apple chips may be worth trying if your pantry could use a healthy snack option.
These dried apple chips are healthier than typical potato chips or salty treats, and the fruity flavor is great for anyone looking to curb their sweet tooth. The individual-sized bags also make them easy to take with you on the go.
Core Power Protein Strawberry Banana Milkshake
Price: $3.12
Summer means more activity for many families, so ensure you're getting enough protein.
These Core Power protein milkshakes are made with Fairlife protein and a strawberry banana flavor that tastes like real malt. Since these are shelf stable, you won't need to pop them in the fridge until you're ready to enjoy them.
Earn 2% cash rewards at grocery stores and Costco
The Wells Fargo Active Cash® Card(Rates and fees) is a powerful rewards card that allows you to earn unlimited 2% cash rewards on purchases — including on groceries, even at warehouse stores like Costco.

New cardholders can also earn a one-time cash rewards bonus — $200 cash rewards bonus after spending $500 in purchases in the first 3 months!
If you're looking for a powerful rewards card that offers an extended intro APR period, look no further, the Wells Fargo Active Cash® Card checks that box too!
This card also offers an intro APR of 0% for 15 months from account opening on purchases and qualifying balance transfers (then 20.24%, 25.24%, or 29.99% variable). Which is great for someone who wants a break from high interest rates, while still earning rewards.
The best part? There's no annual fee.
Click here to apply for the Wells Fargo Active Cash® Card now.
Great Value Original Fruit Smiles
Price: $5.68
Walmart's classic Fruit Smiles is an easy way to brighten any lunchbox.
These fruit snacks come in a value size that may last a while. And it's hard to beat this price: 22 pouches for under $6!
Rob's Backstage Popcorn Barbecue
Price: $3.98
For a true taste of summer, this barbecue popcorn may hit the spot.
Gather around for a movie night or serve this unique treat at your next party. And since it's gluten-free, everyone can enjoy this delectable, crunchy snack.
Great Value Fruit and Grain Bars Variety Pack
Price: $7.44
Here's another variety pack in a value size, but this time for a fast and easy breakfast that works for those busy mornings.
This box of Great Value fruit and grain bars has three flavors: strawberry, mixed berry, and apple cinnamon. These bars also work well as a whole-grain snack between meals.
Goldfish Bold Variety Mix
Price: $12.86
The "snack that smiles back" comes in a variety of flavors in this bold mix. These cheesy favorites include extra cheddar, cheesy pizza, and a blend of cheddar, parmesan, and zesty cheddar.
With thirty bags to choose from, the whole family may be reaching into the pantry for this quick snack.
AHA Sparkling Water Lime and Watermelon
Price: $4.18
Sparkling water is all the craze, and this lime and watermelon AHA is wonderful for days lounging by the pool or beach.
Enjoy refreshing, natural flavors without the calories, and stay hydrated with a hint of lime and watermelon during those summer days in the sun. Also, check out the other AHA flavors, including their caffeinated drinks, for extra energy.
Great Value Teriyaki Beef Jerky
Price: $6.98
There are so many beef jerky flavors to choose from at Walmart, and this teriyaki is popular for a good reason.
At a lower price than other brands, you won't be missing out on quality in its taste. This is a great option for added protein while you're hiking, biking, or finding other ways to stay mobile as summer gets officially underway.
Bottom line
There's a reason Walmart has become somewhat of a staple in America.
With its affordable prices and high-quality products, many families can rely on Walmart to have the items they need to stock up on for the summer while saving on groceries.
And when you shop for pantry snacks in advance, you can save more time and money for the things that truly matter, like spending time with your family and relaxing on vacation.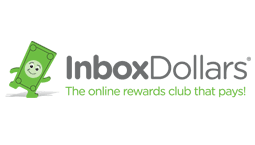 Inbox Dollars Benefits
Get a $5 bonus when you register with your email
You could earn money by taking surveys or making online searches
Over $80 million paid to members so far - how much can you earn?